RCC STORE 23 exhibitors, from start ups to leading established companies, showcase their cutting edge technologies, strategies, and solutions. Benefit from pre-event marketing exposure and capitalize on complimentary full conference passes to network with Canada's top retail decision makers at RCC STORE 23.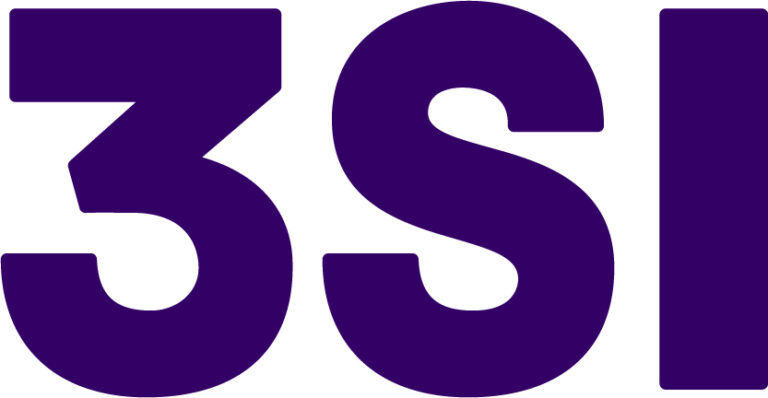 With over 50 years' experience, 3SI Security Systems provides effective security solutions that recover assets, help police apprehend criminals, and provide peace of mind to our customers. We combat crime at retailers and financial institutions through technologies including GPS/GNSS tracking, cash staining, and staff safety/operational apps. Our solutions are used in thousands of locations worldwide, the tracking and staining technology protects cash and other high value assets. Our SaaS solutions streamline the open/close process at locations, provides robust Emergency Notification System (ENS) capability including active threat, and records all actions for reporting and analysis.
3SI has a robust law enforcement division. To date we have trained 9,500 law enforcement agencies worldwide to respond to 3SI alerts.
3SI's mission is to protect society through dependable security strategies backed by superior solutions, services, and technology. Our vision is to create a safer world.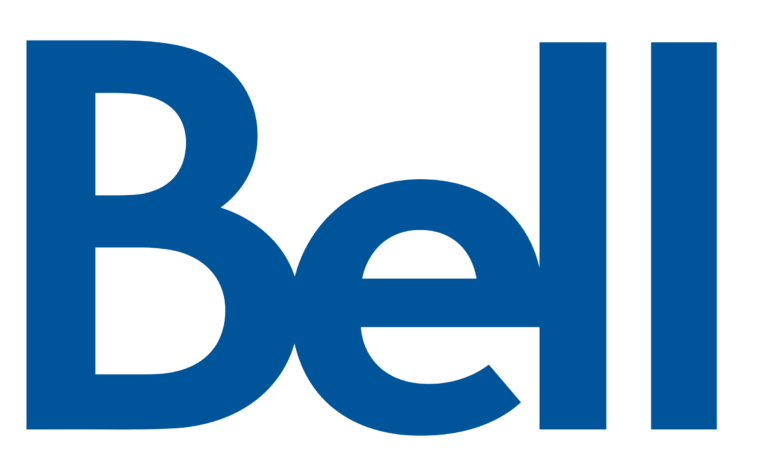 Now more than ever, organizations need to connect a sophisticated set of communication platforms, solutions and tools to deliver the best experiences for their customers and employees. How we support them has been shaped by these challenges: Empowering the Connected Enterprise. Bell is the leading provider of network and communications services for Canadian businesses. We provide them end-to-end expertise, industry-leading solutions, and proactive relationship and service management to deliver best-in-class experiences, over Canada's largest network. We are the partner for delivering network, IoT, cloud, voice, collaboration and security solutions that Canadian businesses and governments trust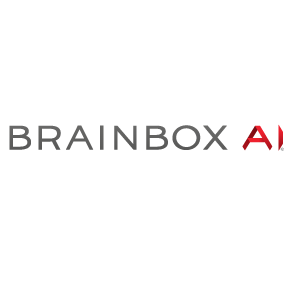 Autonomous AI technology for commercial HVAC. Made simple.
Major retailers trust BrainBox AI to deliver a turnkey, scalable solution that connects entire multi-site retail portfolios to an HVAC optimization AI engine. BrainBox AI delivers:
Up to a 15% reduction in store operating expenses
Up to a 50% extension of equipment service life
Up to a 25% reduction in carbon emissions
Up to 60% improvement in comfort to staff and customers
BrainBox AI is reducing carbon emissions today, impacting over 100 million sq. ft. of real estate across 20 countries.
Small and medium sized buildings make up a significant part of the commercial building stock which accounts for nearly half of global energy usage. Heating, ventilation, and air conditioning (HVAC) systems in buildings are responsible for 40% of this energy consumption, yet 30% is wasted due to inefficient operations.
BrainBox AI's autonomous decarbonization solution measures, models, learns, and continuously optimizes your HVAC systems to reduce your retail footprint's operational emissions.
With BrainBox AI deployed across your storefronts, you can:
Understand your GHG emissions:
Obtain full GHG Scope 1 & 2 reports based on GHG protocol and audit grade data via dashboard
Rank your buildings by carbon usage intensity (CUI)
Track the impact of emissions reductions
Enhance product quality:
Maintain product quality and avoid food waste with optimized humidity and dewpoint
Increase your team's visibility & control:
Obtain visibility of store temperatures and remote control of setpoints
View carbon emissions and energy consumption reduction portfolio-wide
View carbon emissions and energy consumption reduction portfolio-wide
Channel Control Merchants

Channel Control Merchants is an extreme value store retailer focused on our retailer partners' consumer returns, overstock and unproductive merchandise inventory. We offer a one-of-a-kind closed loop solution that maximizes recovery and integrates with our partners' sustainability initiatives. Our simple approach is fueled by the entire re-commerce cycle so we can manage all of it with maximum brand control and ease, while never competing with our partners online.
CCM utilizes scan-based (SKU) technology to sell products at extreme value through our network of Dirt Cheap and Treasure Hunt physical stores located across the United States and Canada.
CCM customizes deals that deliver the maximum possible recovery through the precision and transparency of scan-based, sku-level data. Our closed loop solution means our partners don't have to wait for a sale or bid, preventing bottlenecks that can negatively impact the bottom line.
We keep our partners' brands safe because we control the process all the way to the end consumer and can remove all required brand elements to our partner's specifications, including prevention of fraudulent customer returns.
CCM's scan-based solution means we can create custom reporting down to the unit level, quantifying sustainability metrics and giving our partners valuable insights into recovery trends. We not only deliver maximum recovery—CCM makes the reverse logistics process a visible and critical part of our partners' sustainability initiatives.
We give great brands a second chance at great prices!
Founded in 1954, you can trust Channel Control Merchants.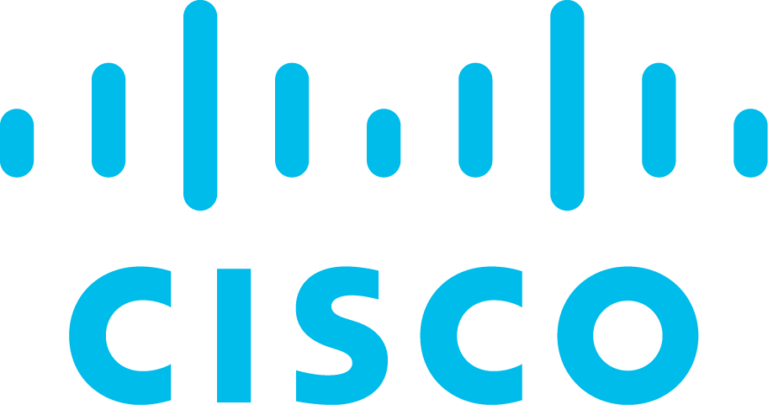 Cisco provides retailers with unrivaled, real-time visibility across their digital and physical environments to deliver insights that drive powerful role-based action, enhanced automation, and faster, better decision making. With Cisco, retailers have the agility to innovate faster without sacrificing the security and privacy that are critical to building and maintaining customer trust. 

From a small operation in Toronto to one of Canada's largest IT service providers, we've come a long way. We've spent 35 years building strong and successful relationships with both our partners and our customers, and a lot of that success comes from taking the time to listen and delivering on the idea that a team of passionate and motivated experts can solve complex issues with creative solutions and simplify the business of IT.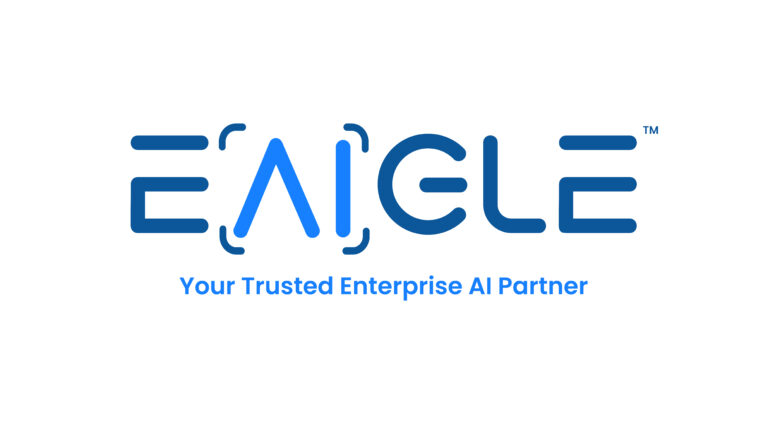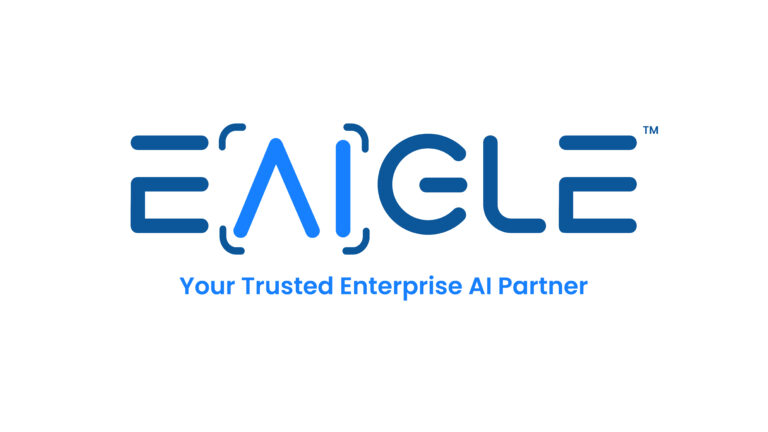 EAIGLE is an end-to-end AI platform designed to help enterprises in the logistics, supply chain, and retail sectors address loss prevention and physical security issues. Our innovative solutions leverage the power of AI and vision data to provide real-time curated alerts, operational insights, and automation, all aimed at helping retailers identify potential breaches and inefficiencies in their operations.
Through our solutions, hundreds of stores and distribution centers across the US and Canada have been able to save millions of dollars in annual fines and losses, ultimately improving their bottom line.
One of the biggest challenges retailers face today is managing physical security and resource utilization. Security breaches can result in significant losses from theft or damage to property, while Inefficient use of resources can lead to higher costs associated with maintenance and energy consumption. By providing real-time alerts and insights, our AI-powered platform allows retailers to identify and address these issues before they become significant problems.
Our solutions work seamlessly with existing hardware, such as security cameras and thermal or radar sensors, making it easy for retailers to integrate our platform into their existing infrastructure. Our AI can analyze the data captured by these devices to automate operations, identify potential issues and provide recommendations for addressing them.
Our platform is designed to be highly flexible, allowing retailers to customize it to their specific needs. We understand that every business is unique, and work closely with our clients to develop solutions that meet their specific requirements.
Éco Entreprises Québec (ÉEQ)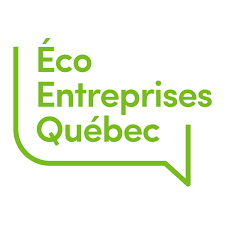 Since 2005, Éco Entreprises Québec (ÉEQ), a private non-profit organization, has represented producers of containers, packaging, and printed matter with regard to their financial responsibilities pertaining to curbside recycling. Designated as Producer Responsibility Organization (PRO) in 2022, ÉEQ is the contract giver for the management of curbside recycling in Quebec with a view to sustainable development. As a leader in extended producer responsibility (EPR), ÉEQ develops and manages circular economy solutions it recommends to its member producers so they can reduce their environmental footprint. To achieve this, ÉEQ puts ecodesign, recyclability and traceability at the core of all actions with its partners. ÉEQ will continue its role as certified organization throughout the transition from the compensation plan to curbside recycling EPR.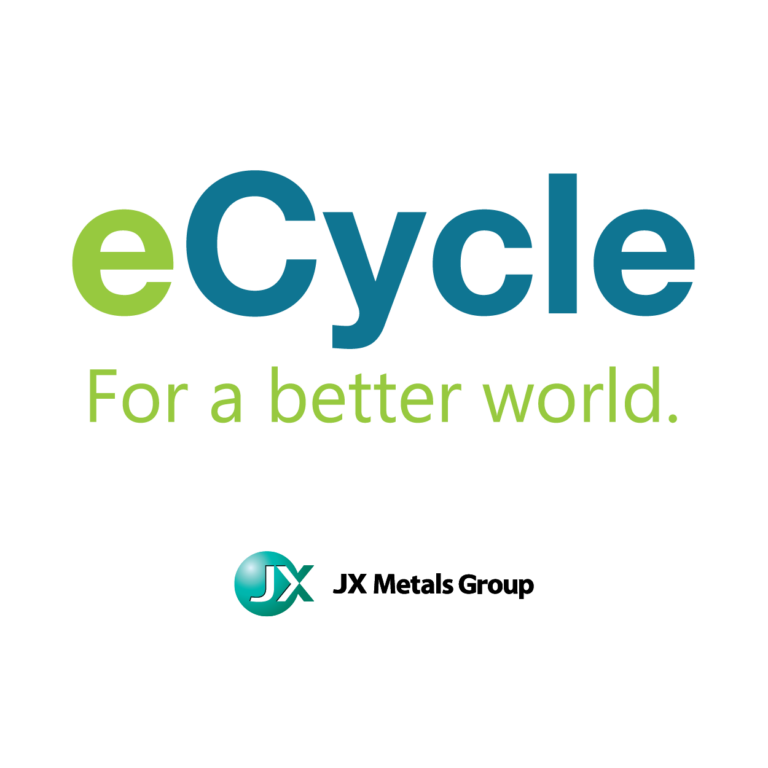 eCycle Solutions is Canada's largest e-waste recycler, committed to protecting and improving our environment through safe, convenient, and cost-effective recycling technologies.
With a national footprint, we provide industry leading e-waste solutions for retailers, manufacturers, municipalities and consumers, regardless of where they may be and no matter how large or how small their requirements. We take pride in finding innovative and flexible solutions to our customers' e-waste requirements, aiming to be recognized as the clear partner of choice for electronic and electrical asset recycling, reuse, and recovery.
Above all, we operate with the highest of ethical standards. We do not cut corners in our processes, auditing, or reporting because there are no short-cuts to success. We value honesty and transparency and seek out employees, partners, and customers who share these values.
Environics Analytics (EA)

Environics Analytics (EA) is the premier marketing and analytical services company in Canada, helping thousands of customers across every industry sector turn data and analytics into strategy, insights, and results. Established in 2003, we specialize in using best-in-class data, analytics expertise, and purpose-built software to address key challenges in areas such as consumer profiling and segmentation, multichannel media planning and execution, trade area analysis, merchandising strategies and site location decision-making.
Our ENVISION platform provides quick and easy access to our comprehensive and privacy-compliant databases—including the latest mobile movement data. Environics Analytics is a Bell Canada company.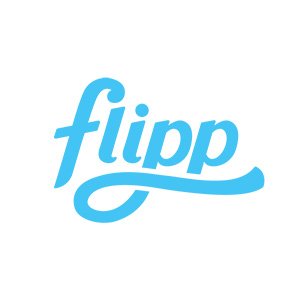 Flipp is a technology platform that is reinventing the digital shopping experience.  The largest retailers, brands, and digital publishers in North America use the Flipp platform to curate and distribute digital merchandising experiences to millions of highly-engaged shoppers every day.  For shoppers, Flipp helps provide for their families by making life more affordable.  By delivering local savings and deal content, Flipp makes the planning process seamless, saving shoppers up to $45 a week.  In 2022, Flipp acquired reebee in Canada, expanding reach on App to over 5 million monthly shoppers.

Fractal is one of the most prominent players in the Artificial Intelligence space. Fractal's mission is to build resilient retail organizations by powering every human decision in the enterprise and combining A.I., engineering, and design to help the world's most admired Fortune 500® companies.
Fractal has more than 4000 employees across 16 global locations, including the United States, Canada, the U.K., Ukraine, India, Singapore, and Australia. Fractal has been recognized as a leader in Customer Analytics Service Providers Wave™ 2021 by Forrester for the 3rd consecutive year and a leader in Analytics & A.I. Services Specialists Peak Matrix in 2021 & 2022 by Everest Group, as well. Fractal has consistently been rated as India's best company to work for by The Great Place to Work® Institute.
Fractal brings industry experts and technical expertise together – to understand the problems retailers face and has built accelerators to create a quicker path to value. Our accelerators include Customer Genomics – an AI-powered Customer Intelligence platform; Trial Run – Data-driven, cloud-based experimentation platform; Asper.ai – A purpose-built A.I. platform to unlock revenue growth and enable interconnected decisions; Senseforth.ai – A conversational A.I. Platform; I.V.A. – Image & video analytics, among others.
For more information, visit fractal.ai/retail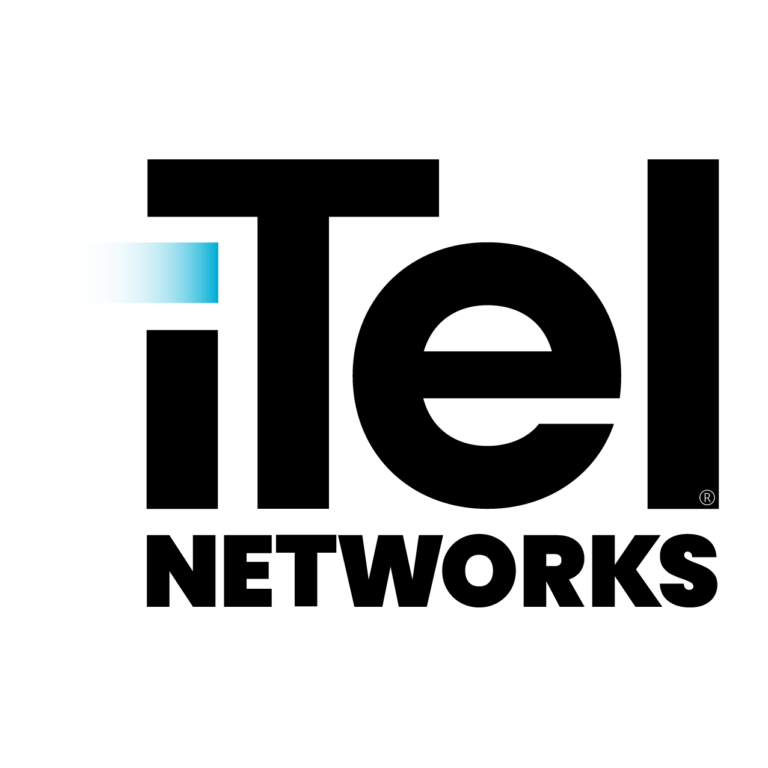 iTel Networks is a leading provider of business telecommunications services offering a comprehensive range of voice, data, and internet solutions. Founded in 2009, iTel builds, designs, and manages some of the most complex and critical business networks in Canada with a long-standing focus on taking the pain out of complex network solutions while providing exceptional customer service and reliability, positioning itself as a market leader with a reputation for dependability. iTel is the most trusted partner that customers choose to focus on their core business.
Itel Networks enables and connects all of your retail locations with reliable fibre internet, innovative failsafe network solutions, 5G LTE, scalable communication channels, and a variety of managed services – all on one bill. In fact, iTel has created the largest business internet, voice, and data footprint in Canada. Our turnkey solution provides retailers the necessary telecommunications infrastructure needed to keep up with the demands of modern consumers.
Retailers who choose iTel can benefit from:
Coverage across Canada & the US
Internet over L2 connections
The ability to Scale & add locations for free
100% SLA and 4-hour meantimes to repair
The largest voice network footprint in Canada
Customer-driven 24/7 support
100% business-focused services
Customize your network
Working solely with businesses, we are revolutionizing the way connections are made across business phone, internet, and cloud services. Your custom solution is waiting for you.

GardaWorld offers a complete security solution for retailers, combining physical security services such as guards, mobile patrol and alarm response, with the latest in security systems, including video surveillance, electronic access control and intrusion detection. Our products feature the latest technology, like video analytics, which provides retailers with the ability to monitor customer count, store traffic patterns, and wait times. We also offer loss prevention services, which help managers of retail businesses identify both internal and external theft and fraud risks through a comprehensive analysis. By taking the necessary preventive measures, we assist our clients in limiting losses. With our complete range of security products and services, you can provide peace of mind to your customers, visitors, and employees, knowing that their security is our top priority.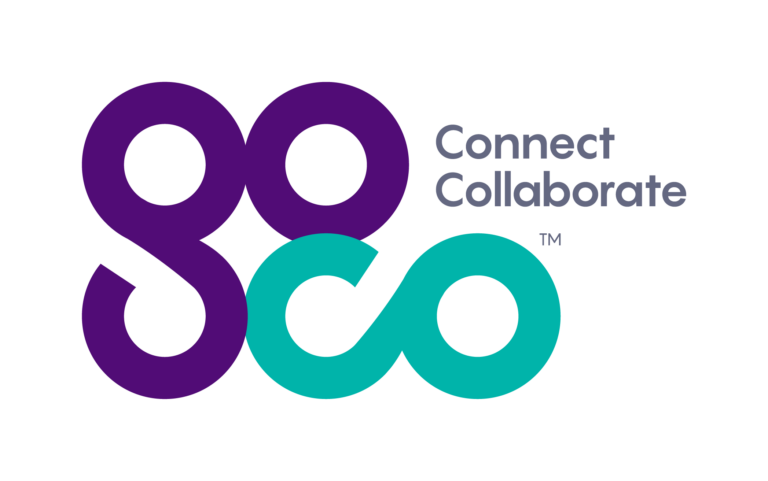 Created by TELUS in 2020, GoCo was born from the merger of six companies experienced in technology which provide businesses with simple and scalable solutions for unified communications, managed connectivity and network security across Canada.
We offer the best of both worlds: the resources of one of Canada's largest companies with the personalized service of a small business, offering flexibility, speed, and savings.
We know that to run an efficient and modern retail operation, business' need to deliver exceptional customer service and an enhanced in-store experience. That's why everything you need to keep your stores up and running with a fast and reliable connection in our GoCo for Retail solution.
A fully managed, ultra-secure & hassle-free approach that reduces your expenditure on IT personnel & equipment and increases the reliability and performance of your services.
We serve over 27000 retail locations accross Canada and we would love to serve you!
Ready? Let's Go!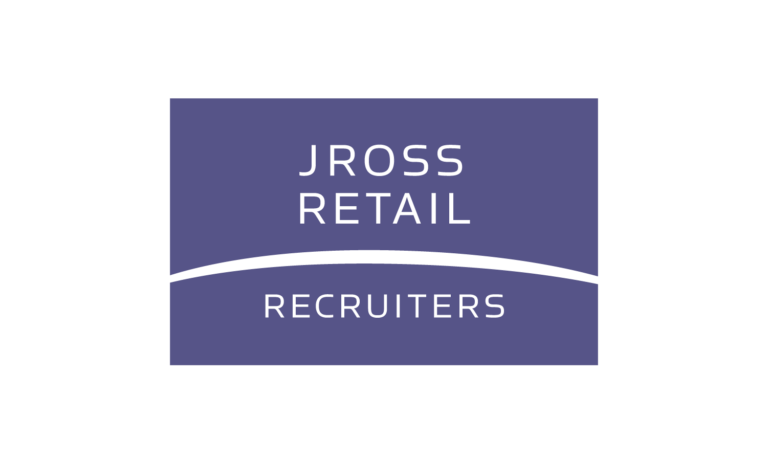 We're Canada's leading recruiting agency specializing exclusively in retail.
We're leaders in recruiting premium candidates for leadership positions, including those that require specialized skillsets.
We have recruiters in Toronto, Montreal, Vancouver and Calgary, and with extensive retail operations experience and years of search experience for Canadian retailers, we recruit candidates at the staff, management and executive levels coast to coast.
We have deep retail industry connections, including an extensive database of qualified candidates and a broad network of contacts at all levels. We place all retail, wholesale and related positions including store, district & regional managers, ecommerce & omnichannel specialists, buyers, human resource professionals, merchandisers, marketing professionals, distribution & logistics staff, senior executives to the CEO level, and others.
The bottom line? We know retail and we find people who fit.
We help you Set The Bar. Hire.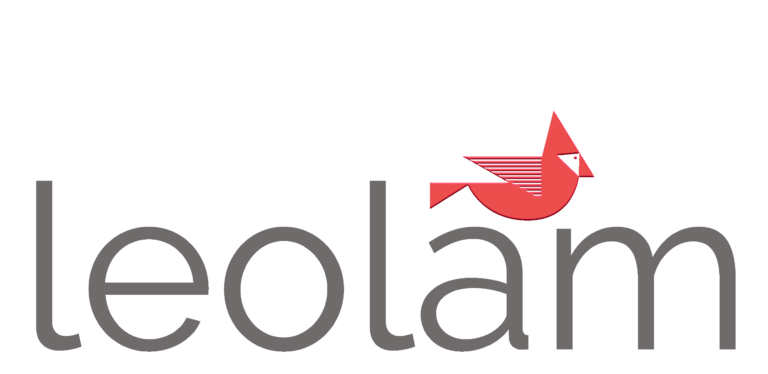 Mindfully curated gifts to help navigate through illness and loss.

Founded with the vision to elevate gifting during illness and loss, leolam gifts have been curated to create memorable moments providing connection (near or far), comfort and some levity during the darkest of times.
A beautiful gesture to gift to your employee or co-worker, letting the receiver feel truly acknowledged and cared for when they need it most.
leolam gifts are oftentimes most cherished long after everyone has moved on with their daily routines, providing a supportive reminder of your thoughtfulness and care.

Give a memory, not a bouquet.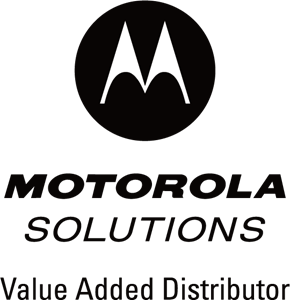 Lenbrook is the exclusive Canadian Value Added Distributor for Motorola Two-Way Radios and Body-Worn Cameras. As distribution specialists, Lenbrook joins retailers with the communications technology products needed in order to connect. Today's business environment has added pressure and challenges to you and your teams. New shopping behaviours, staff shortages and increased health and safety concerns have created a necessity to deliver what the competition can't. Curve, the first business communication device with Wi-Fi and voice assistance capabilities, is here to do just that. Designed specifically for retailers, the Curve radio combines simple, intuitive radio operation with advanced Wi-Fi-enabled features that help your team stay connected while remaining productive and focused on their work. Be sure to visit our booth to learn more!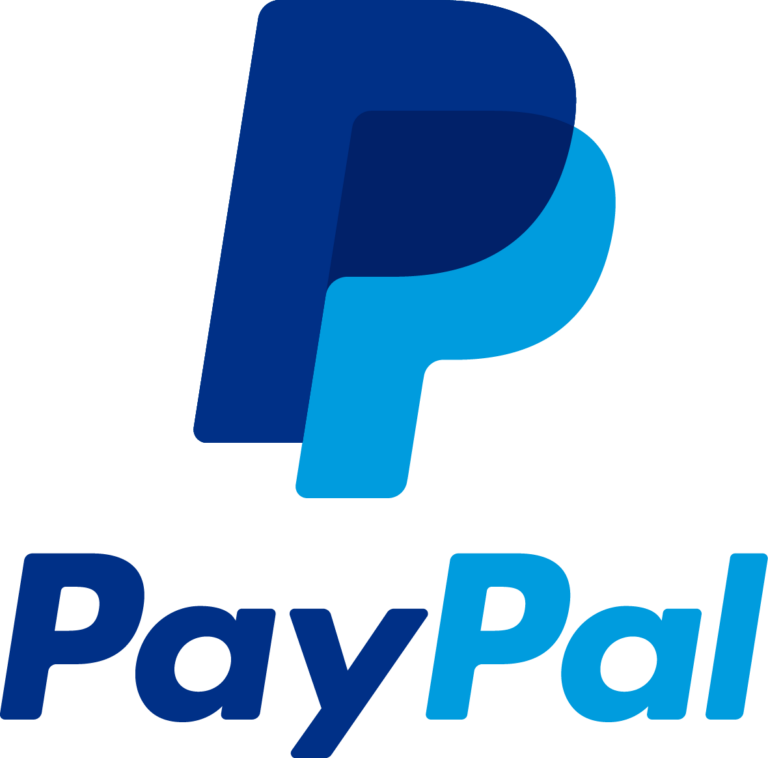 PayPal has remained at the forefront of the digital payment revolution for more than 20 years. By leveraging technology to make financial services and commerce more convenient, affordable, and secure, the PayPal platform is empowering more than 425 million consumers and merchants in more than 200 markets to join and thrive in the global economy. For more information, visit paypal.com/brc.
Reverse Logistics Group (RLG)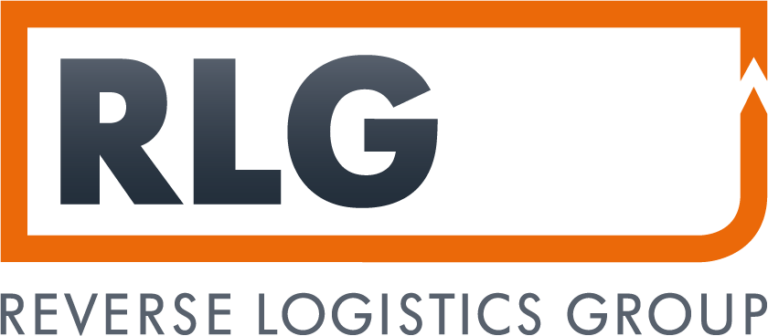 The Reverse Logistics Group (RLG) is a global tech-enabled, asset-light organization with scalable platforms that connect all stakeholders within the reverse logistics value chain. As an enabler for retailers, RLG monitors and provides compliance services to customers across 80 countries globally. We addresses international challenges in product and material returns through technology to generate value and ensure regulatory compliance on a global scale. We partner with manufacturers, retailers, and government organizations to provide new levels of business intelligence, resource efficiency, and customer satisfaction. As part of the Reconomy Group, RLG partners with global specialists to outsource services driving the Circular Economy. We ensure regulatory compliance based on the Extended Producer Responsibility (EPR) concept and use data-driven solutions to help our partners achieve cost efficiency and new levels of resource efficiency to satisfy high standards of the new green economy.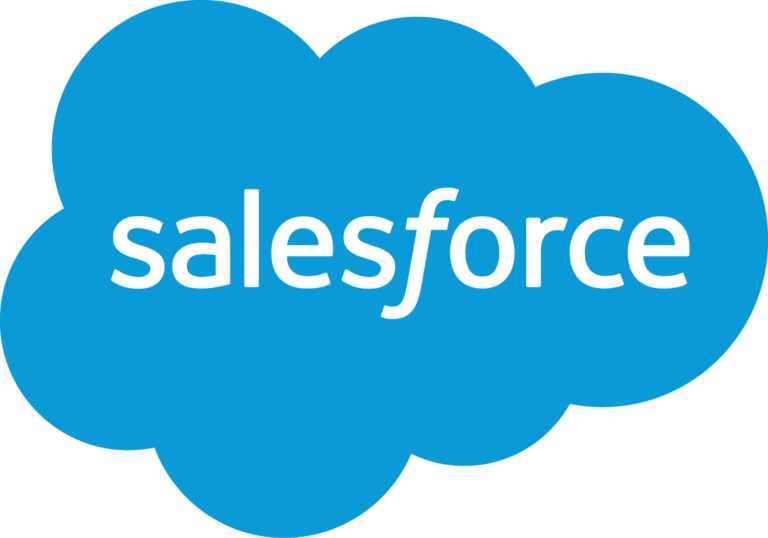 Salesforce is the customer company, helping companies connect with customers in a whole new way. Founded in 1999, Salesforce enables companies of every size and industry to become customer companies with best-in-class apps, a powerful low code platform, real-time data, industry verticals and a success ecosystem to turn customer success into business success. With Customer 360, our full portfolio of technology and services, we unite teams through a single view of customer data that improves efficiency and productivity while creating personalized customer experiences.

Salesforce is proud to be the global leader in CRM for nine years in a row, but we're even more proud to be recognized as a leader inspiring the future of business. Driven by our core values of trust, customer success, innovation, equality, and sustainability and united in a global community of Trailblazers, we are more than a business — we're a platform for change.

Signifi is a global leader of cutting-edge, self-service technology for the retail industry. We are the largest automation company in Canada providing solutions to large enterprises like Canadian Tire, Best Buy, The Source, Hudson Airport Retail, Nike, Rexall, Build-a-Bear, University of Alberta, SportsChek etc.
Our innovative solutions, including automated kiosks, smart lockers, and loss prevention hardware, help retailers improve customer engagement, streamline operations, and boost security. With our in-house developed software platform, VISION, retailers can manage their technologies seamlessly while integrating with leading ERP and business systems. Our products are built with continuous development and focus on innovative solutions that reduce costs and improve customer experience.
From our Elevate, Spark, Smart Lockers, Tech Express Desk (TED), to our Orbitor products, we offer a unique and sophisticated shopping experience. At Signifi, we take security and certifications seriously, ensuring our products meet rigorous standards. We work with global partners to provide end-to-end management, including project planning, design services, logistics, merchandising, location finding, remote, and on-site support.
Contact us today to learn more about how our solutions can help your retail business grow.
Website: https://www.signifi.com/
Retail Pages:
https://www.signifi.com/business-solutions/automated-retail
https://www.signifi.com/business-solutions/retail-asset-management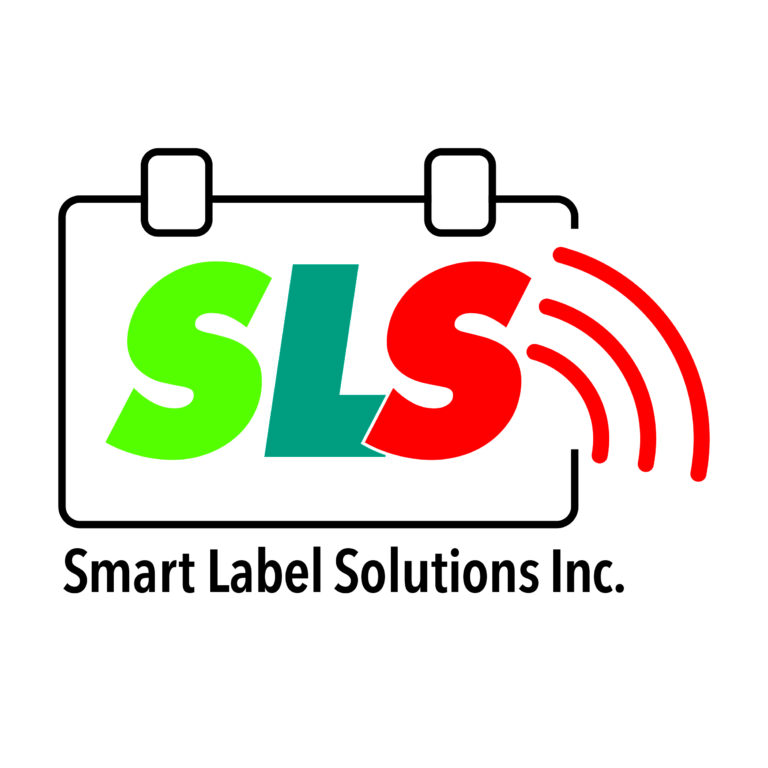 Smart Label Solutions Inc., a proud Canadian company, is a world leading e-paper application provider and a key business of Printers Plus Inc., which has been in the label business for over 32 years. As an innovator in leveraging technology for digital transformation, Smart Label Solutions helps businesses large and small improve operations, management, and the consumer experience through e-paper technology. Our clients come from different industries, and as a solution driven and service minded company, we work interactively with them on every project to ensure every challenge is considered. Our Mission & Vision: Digital Journey with Sustainability.
Electronic Shelf Labels (ESLs) help retailers with price management; they save time by eliminating the need to replace paper labels, improve label accuracy with real-time prices, have inventory management capabilities, and enable rapid price change and strategy through one-click store management. ESLs give retailers the upper edge in maintaining market competitiveness by allowing them to adjust product prices based on the current market environment or conditions (back to school sales, Christmas holiday sales, etc.), or unique consumer demand. Special promotional prices are rolled out temporarily and automatically reset after the promotion has come to an end. ESLs also improve the consumer shopping experience; they integrate QR codes and NFC technology, which helps brands and businesses engage their customers more efficiently by enabling them to do things such as view product information and product reviews, gain access to special discounts, and much more.
We believe in the ESL industry, the retailers not only look for purchasing the hardware, but also a long-term partnership and on-going service support, which will benefit the journey of store digital innovation the most. At Smart Label Solutions, we offer the best value, best quality, and best service. Instead of looking for a buyer, we are more eager to look for a partner because at the end, we work with people, and we as a service-minded company will be the one you can rely on and trust.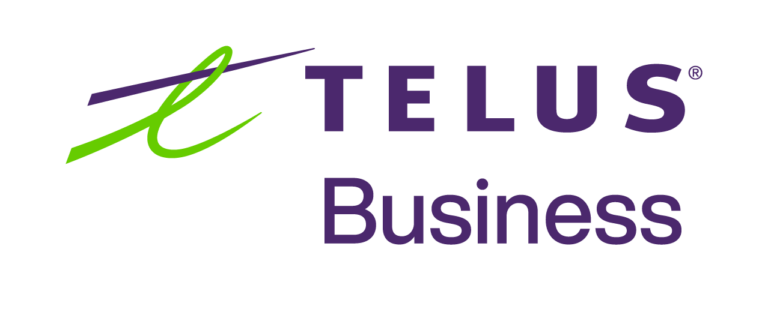 TELUS Business Commercial Security features best-in-class quality video, analytics, commercial access control, environmental management and technology integration.
A professional, customized security system provides peace-of-mind, will protect your employees, assets, increase the value of your property, and optimize the efficiency of daily operations.
Using technology to create safe, sustainable, and connected communities and putting our customers first means offering the very best products and solutions, keeping you connected on our world-class networks.
Learn more and request a Free site assessment today here.

Thinkmax helps retailers accelerate their digital maturity and ability to adapt in an evolving landscape with strategies and solutions for growth. From fulfillment flexibility to intelligent merchandising and omnichannel customer experiences, the adoption of digital is pivotal in retail. Thinkmax will guide your successful implementation with powerful, flexible solutions that support your strategic vision.
With offices in Canada and the United States, and world-renowned partners and clients, Thinkmax takes a human-centric approach with a proven methodology to build sustainable solutions and client relationships for continued success. Founded in 2009 by seasoned industry veterans, Thinkmax with its 200 experts are committed to support and accelerate its clients' digital transformation.
Leveraging advanced industry and technical expertise with leading-edge technologies, Thinkmax implements efficient and innovative solutions, streamlining business processes, unifying digital experiences, and enabling transformative change.
Thinkmax embraces a boutique firm approach, providing an elevated level of competency and rigour with a bulletproof methodology. With every client, the aim is to build a long-standing partnership based on a mutual and fair commitment for success.
Expertise
Cloud ERP for Unified Operations
Thinkmax's core specialty is unifying all aspects of retail business on a single platform including sales, marketing, service, finance, operations, commerce and HR with Microsoft Dynamics 365 ERP Business Applications and the power of Azure cloud.
Personalized Omnichannel Customer Experiences
Unified retail does not distinguish between online and brick and mortar, nor do customers. Thinkmax helps retailers erase the lines and deliver exceptional customer experiences.
CRM for Customer-Centric Retail
We will guide you from the strategy to implementing a CRM solution for a single view of the customer across the shopping journey. CRM is pivotal to standout customer experiences that increase sales and encourage loyalty in a highly competitive market.
About
Toronto Market Week is Canada's fastest growing B2B tradeshow in the Fashion, Gift, and Home Industries. The show is held twice a year in January and August in Mississauga, Ontario.
The upcoming Toronto Market Week features Temporary Exhibits (booths) from August 13 – 15, and Permanent Showrooms (SHOW T.O.) from August 10 – 17, 2023 at The International Centre, Mississauga, ON.
It's the ultimate destination where retailers source from wholesalers, distributors, artisans, importers and more for their stores. Offering a product mix from apparel and footwear, to jewelry and accessories, to gift and housewares, and everything in between. The selection for retailers is all here at this one stop shop.
Learn more at torontomarketweek.ca or follow us on social for the latest updates @torontomarketweek
Toshiba Global Commerce Solutions

Toshiba Global Commerce Solutions is a global market share leader in retail store technology and retail's first choice for unified commerce solutions. Together with a global team of dedicated business partners, we advance the future of retail with innovative commerce solutions that enhance customer engagement, transform the in-store experience, and accelerate digital transformation. To learn more, visit commerce.toshiba.com and engage with us on Twitter, LinkedIn, Facebook, Instagram and YouTube.
At Toshiba, we bring your vision to life through purposeful innovation that enables YOU to imagine new ideas and relentlessly create, differentiate, and accelerate experiences that delight your customers. With new innovations, YOU have the freedom and power to reimagine retail. YOU have the technology to combine physical and digital shopping into a single unified retail experience that delivers meaningful, personalized interactions with each shopper, and any shopping preference.​ Together with Toshiba, YOU can build a unified path forward that creates positive shopping experiences that impact people's lives like never before. Whatever your vision, we work with you to make it a reality.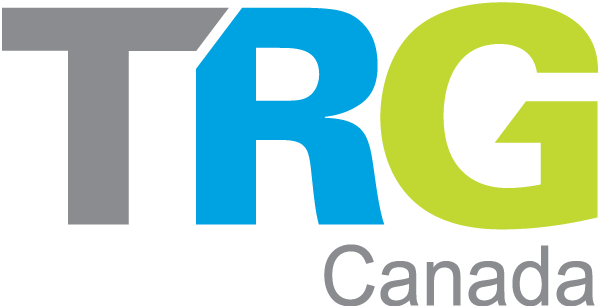 TRG is a global, privately owned managed service provider that manages the full lifecycle of every enterprise endpoint. With facilities across the United States, Canada and Europe, we provide the most comprehensive managed endpoint solutions for enterprise organizations looking to streamline operational efficiencies. Our mission is to lead the future ​of enterprise technology by driving bold solutions ​with a success-or-else approach.