SAVE WITH EARLY BIRD PRICING |  May 28 & 29, 2024
Provocative content on retail's most critical issues. Influential networking. Actionable sector-specific strategies for you and your team.
Explore retail's most pressing topics
Expand your retail network
Dive deep in concurrent sessions
Learn from industry leaders
2,000 + retail decisions makers, thought leaders, and influencers. The who's who of Canadian retail will be at #RCCSTORE24
Andrews
Ardene
Arterra Wines Canada
Bell Mobility
Bulk Barn Foods Limited
Calgary Cooperative
Canadian Tire Corporation
CANEX
Cannabis NB
Charm Diamond Centres
Collins Safety Shoes
Costco Wholesale Canada
Danier
Diane's Lingerie
Federated Co-Operatives Limited
Fruit Of The Land Inc.
Gardiner Shop
Heel Boy Henry's
Holt Renfrew
Home Hardware
IKEA Canada
LCBO
Lee Valley Tools
Lindt & Sprungli (Canada)
McDonald's Corporation
McMunn & Yates Building Supplies
MEC
Mega Group
Metro Inc
Niagara Parks Commission
Nordstrom Eaton Centre
Peavey Industries LP
PetSmart Canada
Reitmans (Canada)
Rexall Pharmacy Group
Robert Simmonds Inc.
Royal Ontario Museum
Shepherd's Sobeys Inc.
Source for Sports
Telus Communications
Tepperman's
The Body Shop Canada
The Boutique at Seneca College
The Home Depot Canada
The Salvation Army – National Recycling Operations
The Source
TJX Canada
Toys 'R' Us (Canada), Ltd.
Triumph Roofing
Value Village
Wolverine World Wide Canada ULC
Sponsorship Opportunities
RCC STORE 24 brings together retail decision makers at the biggest retail event of the year. Demonstrate thought leadership, build your brand and make new connections.
After several years, the unique opportunity to be the Presenting Sponsor is now available!
Learn more about sponsorship, exhibiting, advertising, and meeting space at RCC STORE 24 by downloading the brochure here. Interested in speaking at RCC STORE 24? Make a proposal using the Call for Speaker document.

North Building​, enter from Dixon Road
1020 Martin Grove Rd, Etobicoke, ON M9W 1J1

As The Voice of Retail™ in Canada since 1963, Retail Council of Canada (RCC) represents over 45,000 independent, regional, national mass and specialty retail businesses and online merchants in general merchandise, drug and grocery.
75+ speakers join from across North America and beyond to explores the key issues facing retail leadership including, global economics, inspiring leadership, the latest trends and research, innovative technology and so much more.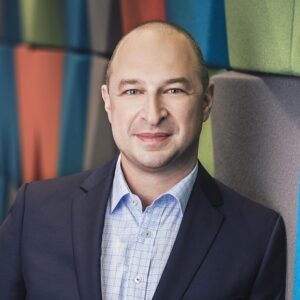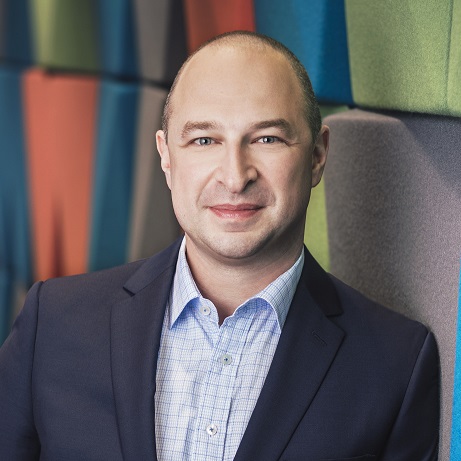 National Industry Leader for Consumer and Retail Practice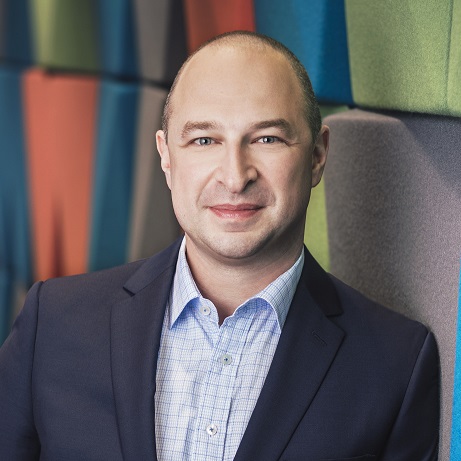 National Industry Leader for Consumer and Retail Practice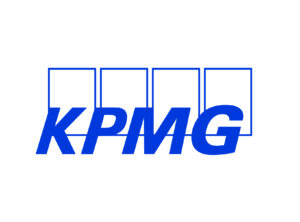 Kostya is KPMG Canada's National Industry Leader for their Consumer & Retail practice. He has over 20 years of experience advising businesses across Canada and the US, primarily those in the retail, hospitality, and restaurant sectors. Kostya works with both public and private companies and focuses on advising boards, shareholders and executives on key strategic business decisions, including: go-public transactions, mergers & acquisitions, as well as corporate governance and other board-level issues. Kostya's clients range in size from large, complex, mature multi-national organizations with over $3B in revenue, through to high growth small and mid-sized private companies. Kostya has also previously led the technology, media & telecommunications ("TMT") practice for KPMG in the Greater Vancouver Area, and has had significant experience outside of KPMG as an operations and sales leader for one of Canada's top distribution and manufacturing companies. Kostya's blend of retail, technology, and operational experience has led to him advising some of Canada's fastest growing and most recognizable retailers, as well as some of Canada's largest and most established restaurant chains. Kostya was previously recognized by Business in Vancouver as a Top 40 under 40 award recipient for his achievements both professionally as well as in the community where he has held numerous Board of Directors positions serving a number of not-for-profit organizations. Kostya currently serves on the Board of Directors of Vancouver's iconic Bard on the Beach Shakespeare Festival.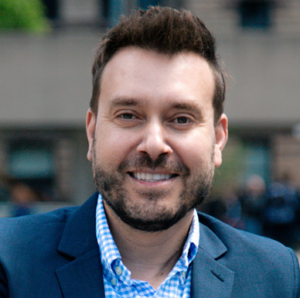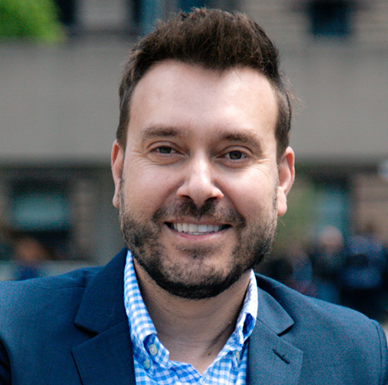 VP of Member Services and Marketing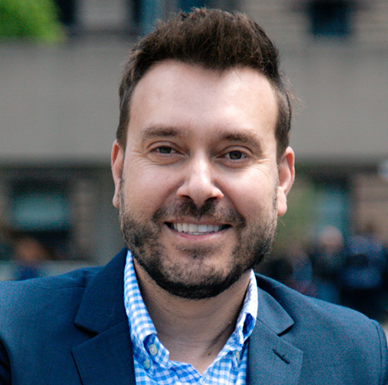 VP of Member Services and Marketing

Santo Ligotti is the VP of Member Services and Marketing at Retail Council of Canada and brings over 20 years of experience of marketing leadership. Santo began his career in data sciences and progressed to lead B2B/B2C marketing teams across financial, technology and payments industries including companies such as TD Canada Trust, Rogers Communications, CIBC, Moneris and JPMorgan Chase.
In addition, Santo is the President Elect for the American Marketing Association, Toronto Chapter and teaches part time at George Brown College and York University. Santo holds an undergraduate degree in statistics from McMaster University, a Master's in Information Science from the University of Western Ontario and an MBA from York University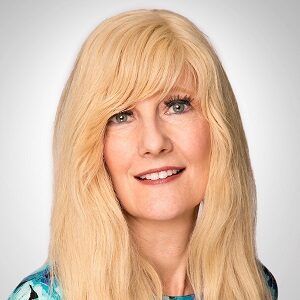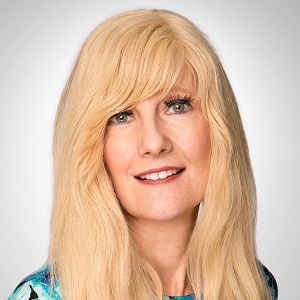 Vice President and General Manager of Merchant Services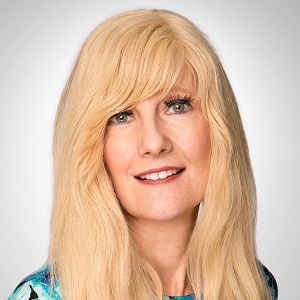 Vice President and General Manager of Merchant Services
A skilled executive with a passion for partnerships and collaboration, Kerri-Ann Santaguida is the Vice President and General Manager of Merchant Services at American Express Canada.
Kerri-Ann sits on the Canadian Executive Team and is responsible for growing coverage and market share through acquisition channels and existing merchant partnerships. Kerri-Ann and her team of 110+ employees provide merchants with access to innovative products, insights and services, so they can more effectively manage payments and drive business success.
As a passionate supporter of small businesses, Kerri-Ann led the strategy, development and implementation of Amex Canada's 2020 Shop Small campaign, the largest investment in the Canadian market to date. An ongoing program, Shop Small continues to help drive meaningful support to small businesses by incentivizing spending and shining a light on the important role they play in our communities – support that has been needed more than ever in recent years.
In addition to her support for small businesses, Kerri-Ann is a powerful advocate for women in the workplace, acting as the co-executive sponsor for the Women's Interest Network at Amex Canada for the last 15 years. She has been instrumental in expanding mentorship opportunities for women within the organization, helping make Amex Canada one of the most diverse and inclusive corporate environments in the country. Kerri-Ann has been a driving force to engage Amex Canada colleagues in the Weekend to Conquer Cancer, supporting the Princess Margaret Cancer Centre. As the Honorary Chair, her leadership has helped make Team Amex one of the Top 10 corporate fundraising teams for over a decade.
She has been recognized by awards bodies both inside and outside the organization for her work in merchant services, her dedication to fellow women in business and her commitment to community. In 2016 and 2021, the Women's Executive Network (WXN) honoured Kerri-Ann as one of Canada's Top 100 Most Powerful Women, and has named her a Top 100 Mentor since 2017.
At American Express, Kerri-Ann is a three-time winner of the prestigious Presidents Club Awards for Leadership and, in 2012, she was inducted into the company's Hall of Fame for her outstanding career achievements.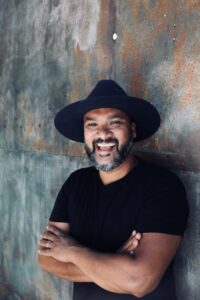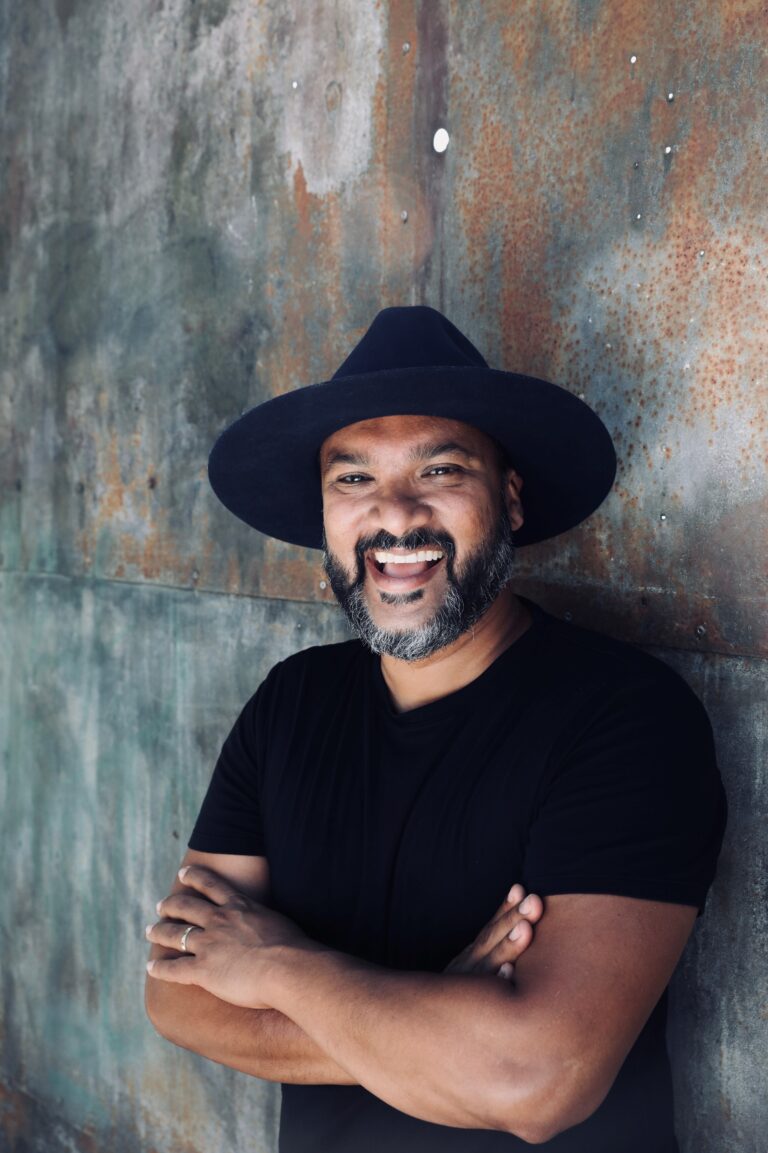 Founder and Chief Purpose Officer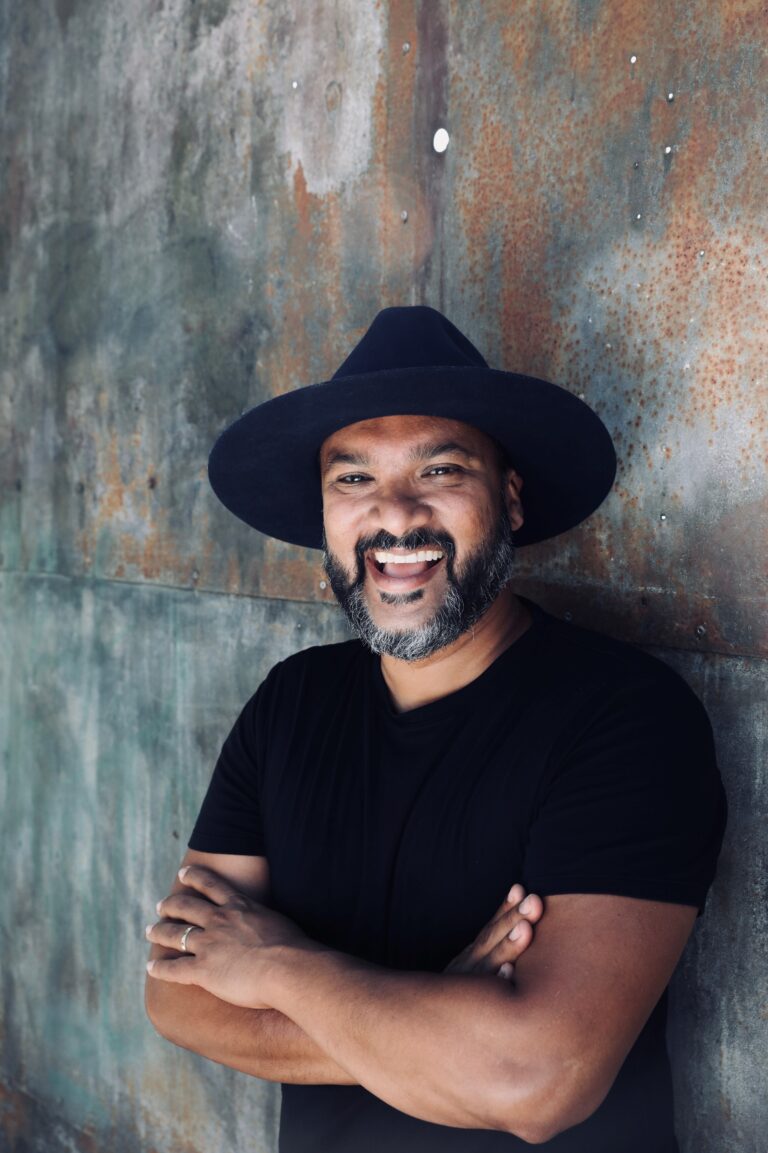 Founder and Chief Purpose Officer
Expert on Purpose, Conscious Capitalism, and Social Entrepreneurship | Bestselling Author
Afdhel Aziz is one of the most inspiring leaders in the global movement of business as a force for good. After a 20-year career as a visionary marketer at Procter & Gamble, Nokia, Heineken, and Absolut Vodka, Aziz quit corporate life to tackle one of the biggest problems facing both individuals and companies today — how to find purpose and meaning in their work and unlock the enormous power of business to do good in the world.
Aziz is the founder and chief purpose officer at Conspiracy of Love, a global purpose consultancy that works with Fortune 500 companies to grow their businesses by doing more good in the world. Past clients have included Adidas, PepsiCo, Sephora, Microsoft, Unilever, Diageo, AB Inbev, and more. Conspiracy of Love has helped major brands invest millions of dollars into causes like racial justice in education, food insecurity, childhood hunger, and arts education, partnering them with leading non-profits. It is a proud Minority-Owned Business and Certified B Corp.
As an internationally renowned keynote speaker, Aziz has spoken at such high-profile events as the Cannes Lions, SXSW, Fast Company Innovation Festival, Advertising Week, Conscious Capitalism, and the Forbes CMO Summit. He has also lectured on purpose at Columbia University, New York University, Pepperdine, and the IMD Business School.
Aziz is the co-author of two bestselling books, Good is the New Cool: Market Like You Give a Damn, and the follow-up, The Principles of Purpose. He also writes a column for Forbes on the power of purpose. Good is the New Cool is now a creative company and incubator that produces books, podcasts, TV shows, and a global conference series called GoodCon that has taken place in Los Angeles, London, Sydney, and New York.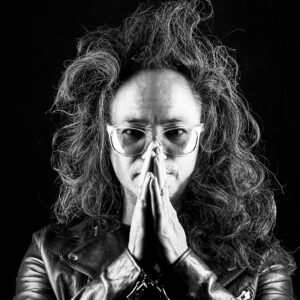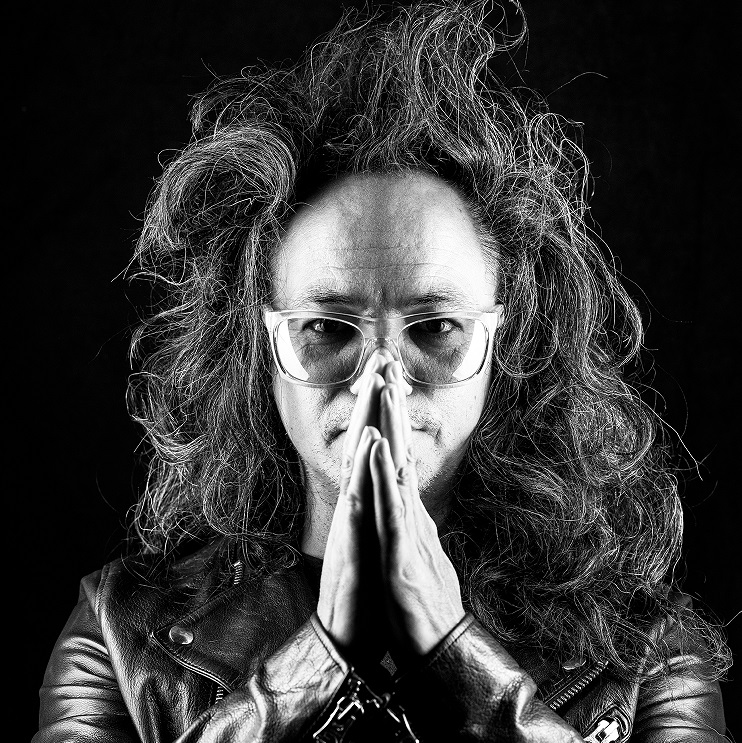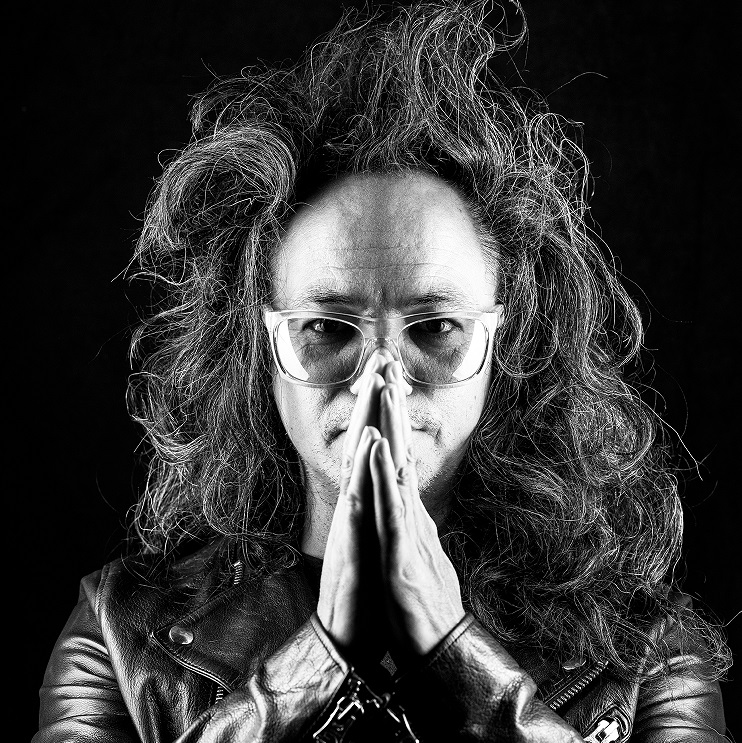 "Artist, globe trotting speaker and market seeker, he is a storyteller who identifies emerging trends, and inspires clients to think differently." – Forbes
David Shing (known as "Shingy") is an Australian futurist, speaker, creative director, strategic digital consultant, and entrepreneur. Known for his performative persona and his bold and polarizing moniker, the digital prophet, Shingy is a multidimensional creative who specializes in advising clients about inventive and effective approaches to optimizing brand value within the digital landscape. He is passionate about educating big brands about the unique opportunities afforded by emerging digital, social and mobile technologies.
Shing has spent most of his adult life in the digital world working for both large and small creative companies globally, while also co-authoring several technology related patents. He recently served as Verizon Media's digital prophet and prior to that, AOL's European head of media and marketing responsible for 11 countries.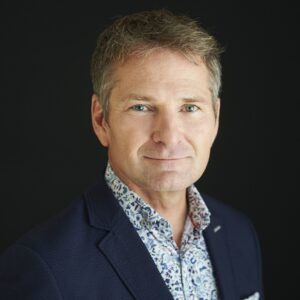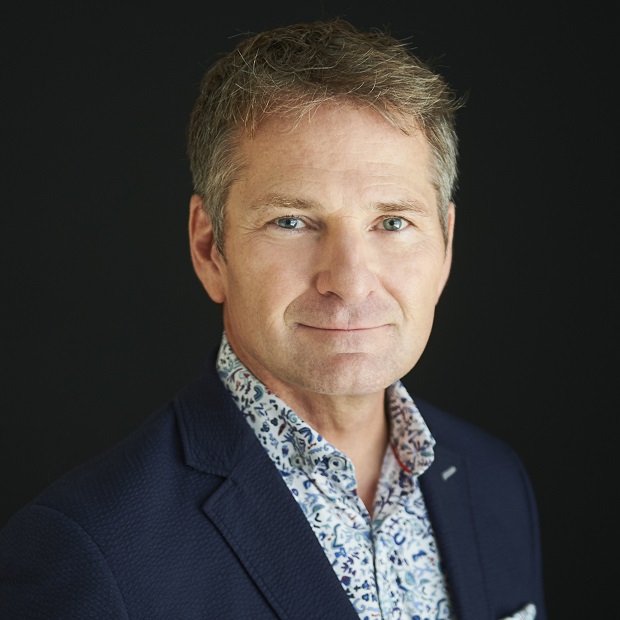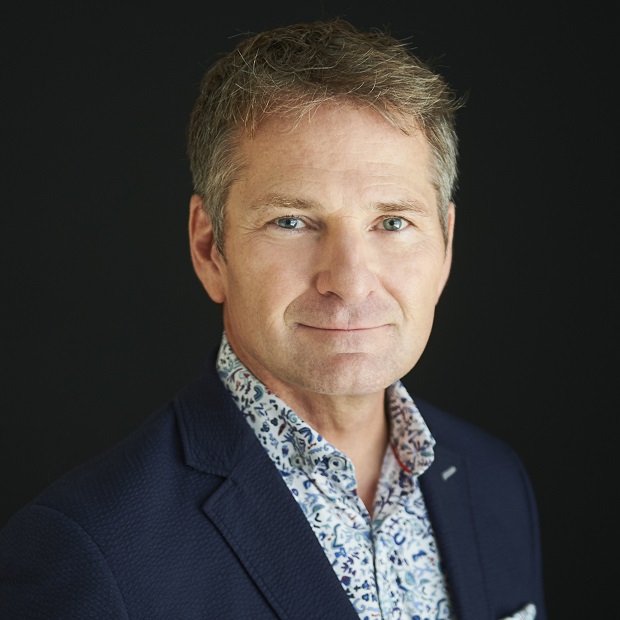 Doug Stephens is one of the world's foremost retail industry futurists. His intellectual work and thinking has influenced many of the most widely known international retailers, agencies and brands including Walmart, Google, L'Oreal, BMW and LVMH.
Prior to founding the consultancy Retail Prophet, Doug spent over 20 years in the retail industry, holding senior international leadership roles.
Doug has most recently released highly anticipated book in Spring 2021 entitled Resurrecting Retail: The Future of Business in a Post-Pandemic World. He is also the author of two International bestselling books – Reengineering Retail: The Future of Selling in a Post-Digital World and The Retail Revival: Re-Imagining Business for the New Age of Consumerism. Doug is the nationally syndicated retail columnist for CBC Radio and sits on multiple corporate and academic advisory boards.
His unique perspectives on retailing, business and consumer behavior have been featured in many of the world's leading publications and media outlets including The New York Times, The BBC, TechCrunch, The Wall Street Journal and Fast Company.
President and Founder of Environics Analytics, Jan Kestle, has been a leader in data and analytics for over five decades. An expert in using statistics and mathematics to solve social and business challenges, she has worked with hundreds of organizations in all sectors to support their data-driven decision-making. She is a member of the Canadian Statistics Advisory Council, Western University's Morrissette School of Entrepreneurship and the Ted Rogers School of Management's Dean's Advisory Council. Jan holds a Bachelor of Science degree in applied mathematics from Western University.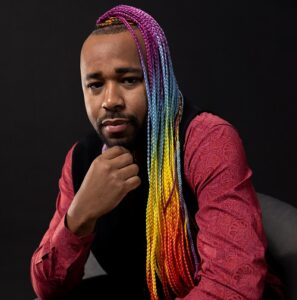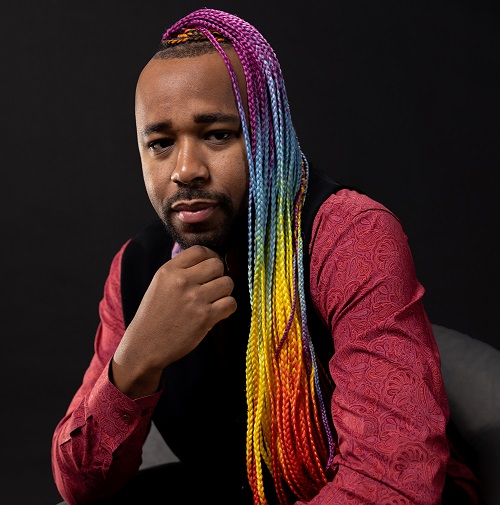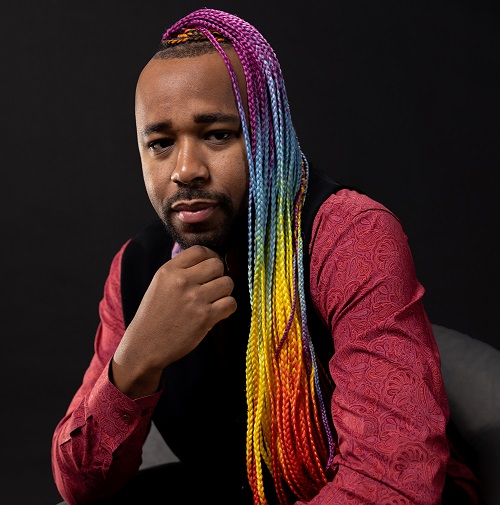 Jarvis Sam is the CEO and Founder of the multi-services DEI firm Rainbow Disruption and the
former Chief Diversity, Equity, and Inclusion Officer at Nike Inc. He was recently named Forbes
30 Under 30 in Sports class of 2021 as well as Portland Business Journal's 40 Under 40. In his
previous role, he oversaw a team of people focused on driving diverse representation, inclusive
leader and social justice education, professional development and the ecosystem of promoting
and creating a culture of belonging inside and outside of Nike.
Prior to being named CDEIO at Nike, Jarvis held various roles focused on acquiring new talent
capabilities for the company and driving large programs, partnerships and initiatives aimed at
impacting representation and accelerating the flow of Nike's diverse talent pipelines. Jarvis
collaborated closely with key stakeholders and partner organizations, internally and externally
to facilitate and measure effective workplace diversity and inclusion models. Additionally, he
led Nike's candidate experience and talent attraction/ employer branding efforts – driving best
in class approaches and strategies to amplify the company's employment voice and obsess the
candidate.
Jarvis frequently liaised with the sports marketing function and product teams to execute on
key initiatives with signature Nike athletes like Serena Williams and League partners like the
WNBA and NFL. Prior to Nike, Sam worked as the first Head of Diversity & Inclusion at Snap,
Inc., (Snapchat) where he was accountable for building the company's first ever D&I strategy,
establishing the first five employee resource groups, and rolling out the initial iteration of the
global unconscious bias awareness and implicit association training all whilst driving key
technology recruiting approaches to scale the company 6x through IPO. Before that, Sam
worked at Google as a Diversity Program Manager and led part of the diversity recruitment
practice.
Jarvis began his career as a strategy and operations consultant with Deloitte Consulting in
Houston, primarily focused on clients in the oil & gas industry. Jarvis is a graduate of Rice
University where he studied History, Public Policy, and Sport Management with emphasis in
race and gender rhetoric. Jarvis received his MBA from Brown University and IE School of
Business.
He is an adjunct faculty member at Brown University and has lectured at numerous universities
and institutions of higher learning around the world. Sam has given more than 400 public
speeches, fireside chats, keynotes and panels and is considered an expert in the space.
In his spare time, Jarvis does musical theater, most recently acting as Jimmy Early in a
production of Dreamgirls. He loves concerts, film, sports, karaoke, and can be frequently seen
doing a rendition of Tina Turner's greatest hits around Portland, OR, where he currently resides.
Jenna's been working in digital media since it was brand new—the real Wild West. After having spent her career moving through various agencies, she now leads DAC's digital media practice to create and deliver award winning digital media strategies. Jenna continually strives to build strong bonds between client and agency teams, ensuring DAC's work is truly impactful to an organization's objectives
Michele leads the group that's responsible for sharing the MEC brand with the world. A dedicated people leader, she's known for her ability to build strong culture as well as strong teams. She's been a proud MEC member for ages, and she brings a depth of skills in brand strategy, creative and operations to her role.
Before MEC, Michele led marketing at top-tier retail brands going through periods of rapid growth (including Arc'teryx and Aritzia). As a leader who's also a creative at heart, she believes in the power of good storytelling and leading with high-quality creative to elevate a brand.
One of her favourite aspects of her work is how it links with her love for the outdoors. She's an avid backcountry skier, downhill mountain biker and trail runner, and she spends every opportunity planning adventures outdoors.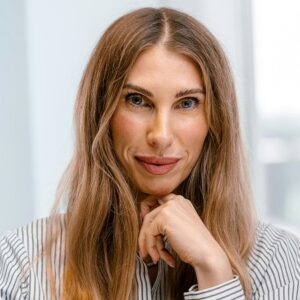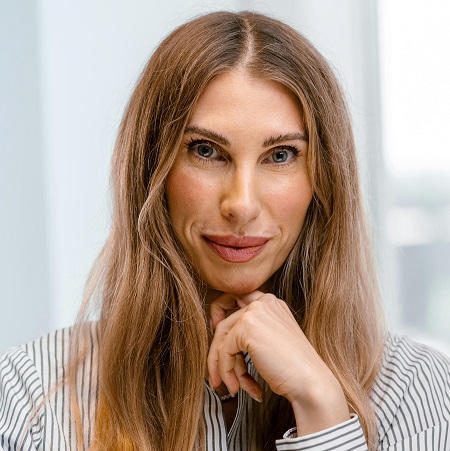 Executive Director, Industry Advisor, Canada Retail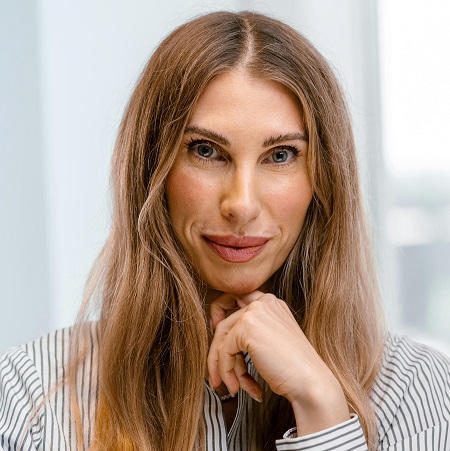 Executive Director, Industry Advisor, Canada Retail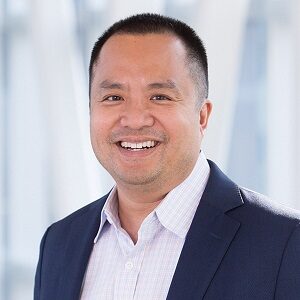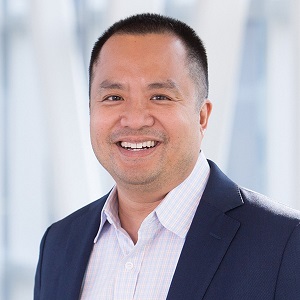 SVP and Managing Director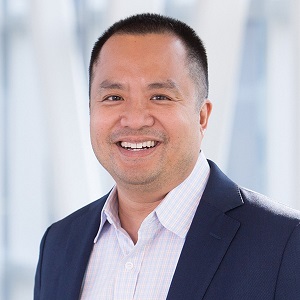 SVP and Managing Director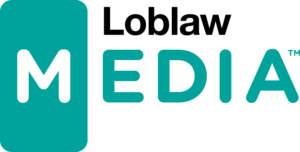 A thought-leader, change agent, and an impact-focused innovator, Alfredo C. M. Tan is the Senior Vice-President & Managing Director at Loblaw Media; A division of a Global Fortune 300 company and one of the most storied organizations in Canada. He is also an Industry Professor in the Strategic Management Faculty at McMaster University and a guest lecturer in The Directors College's Innovation Governance program for Board Directors.
Alfredo possesses global experience – leading teams in Canada, the US, Latin America and Southeast Asia – overseeing strategy & planning, digital transformation, data science, analytics & insights, marketing, product management, software development, engineering, innovation labs, business development, enterprise sales and partner management. Most recently, he held was the Senior Vice President of Strategy, Data & Products at Rogers Sports & Media. He was also the first Chief Digital Officer & Chief Marketing Officer at WestJet Airlines. Previously, Alfredo spent nearly a decade with Meta Platforms Inc. (Facebook/Instagram/WhatsApp) where he was one of the first 1000 employees globally. He has also held senior roles at Yahoo! Inc., Sympatico MSN and Bell Canada.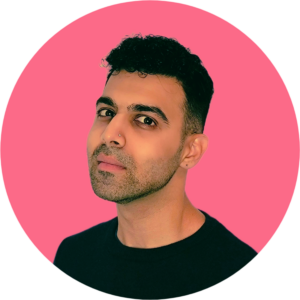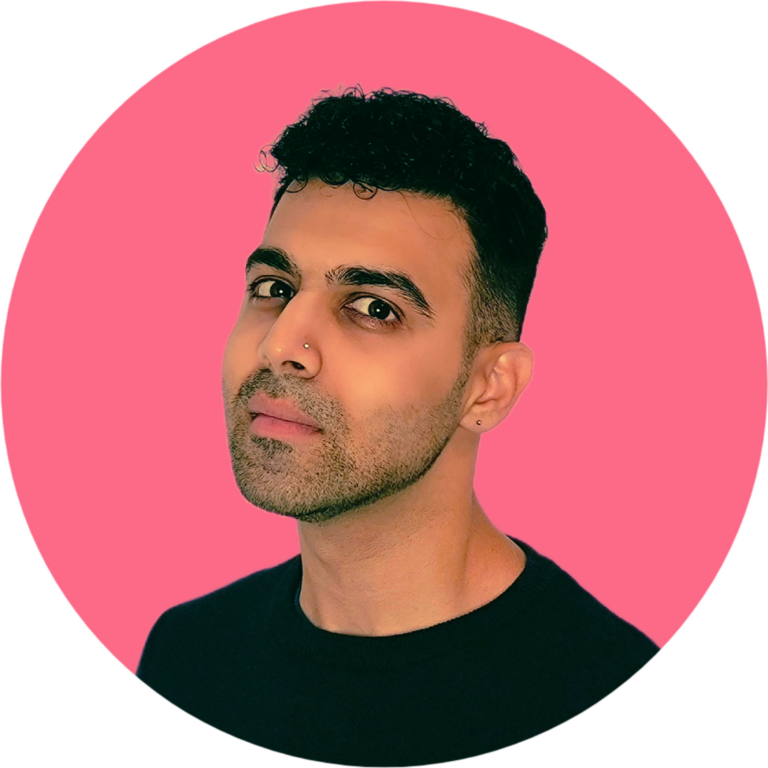 Head of Consumer and Customer Insights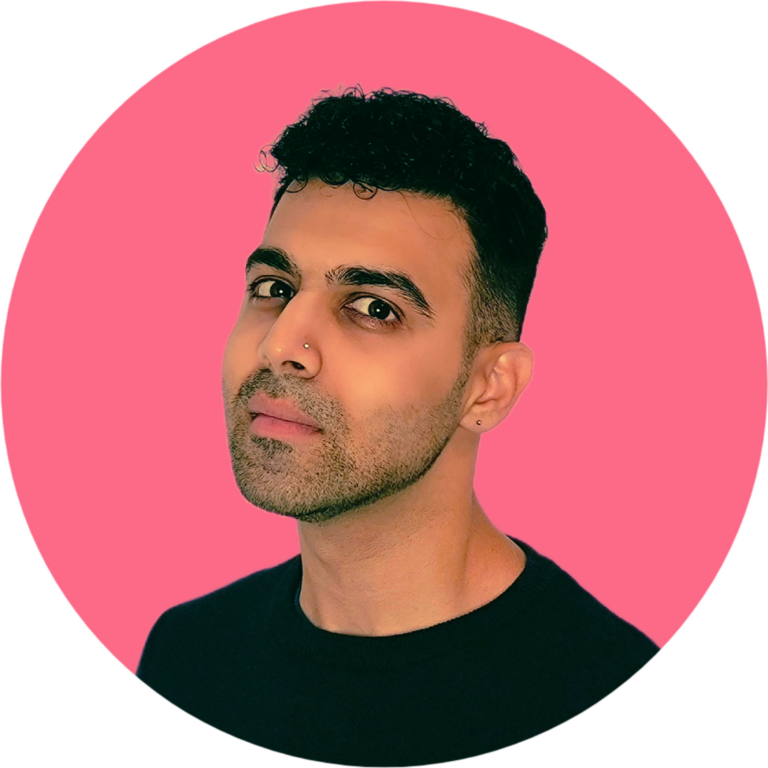 Head of Consumer and Customer Insights
Danyal has 10+ years of experience in Marketing and Insights, including work in branding, strategy, media and advertising measurement. Having worked with some of the most prolific companies (BBC, Nestlé, Google, Omnicom Media Group, Scotiabank, IKEA), across multiple categories (Media, CPG, Retail, Technology, Financial Services and Home Furnishing), in several global markets (US, Pakistan, Canada) Danyal's varied experiences position him as a well-rounded marketer and strategist, eager to solve critical business challenges.
Sean McCormick is the subject matter expert for Moneris consumer spending data, helping the private and public sectors leverage the infinite utility of payment data to improve forecasting capabilities, acquire new customers, and inform policy decisions. Sean joined Moneris in 2015 and works exclusively with the Moneris Data Services team, supporting our retail clients who use payment data to enable deeper dives into the customer journey, helping them target new customers more efficiently.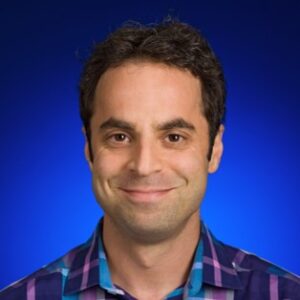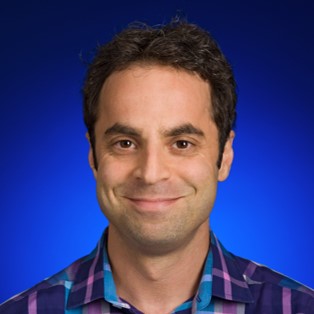 Managing Director and Head of Retail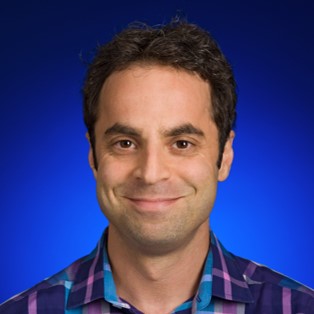 Managing Director and Head of Retail
Eric Morris is the Managing Director and Head of Google's Retail practice in Canada, where since 2002, he has worked alongside the country's top marketers and advertising agencies.
Eric has held several leadership roles at Google Canada, leading sales, operations, research, strategy and analytics for Google's advertising business. Most recently, he led Google Canada's search and performance advertising business.
In 2016 Eric was named inventor and issued a patent in the United States for identifying rising search queries and trends at scale for advertisers worldwide.
Eric was elected to the Interactive Advertising Bureau of Canada's board of directors in 2009, and elected Chair of the board in 2015.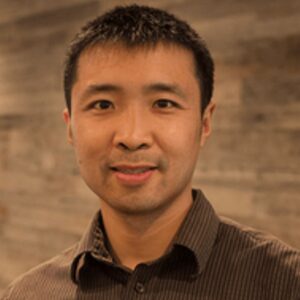 SVP of Technology & Partnerships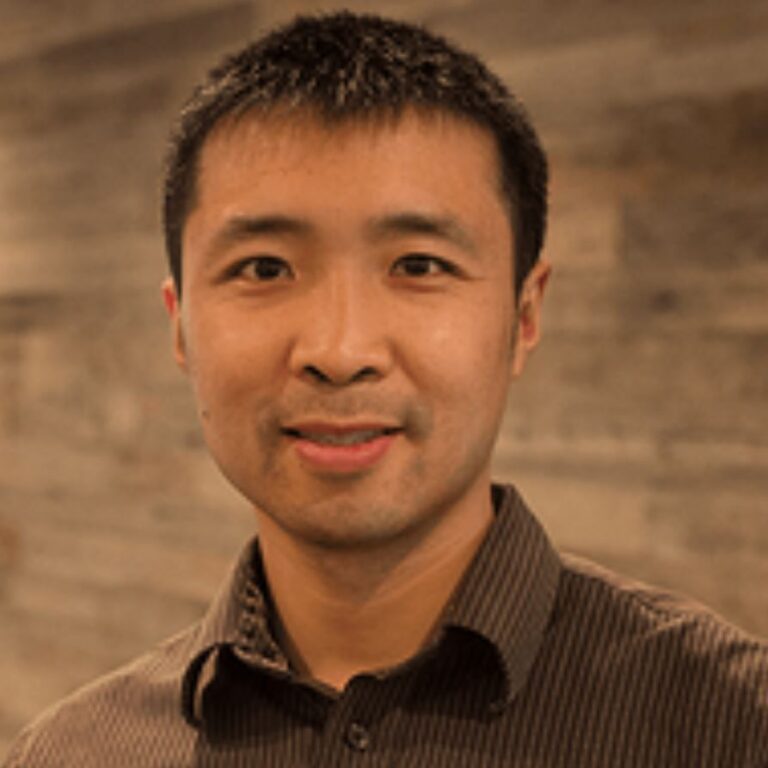 SVP of Technology & Partnerships
The pandemic and inflation have driven shoppers to plan more than ever before. 83% of Canadians are now checking prices online before they go to the store, with half saying this is a new behavior. How can retailers win at this crucial decision point by moving beyond ads to shopper-preferred digital experiences? In this session, Flipp's SVP of Technology & Partnerships, Matthew Cheung, will share some of the principles behind creating digital shopping experiences that provide shoppers utility and create engagement, while also helping retailers drive baskets, trade leverage & measurable ROI.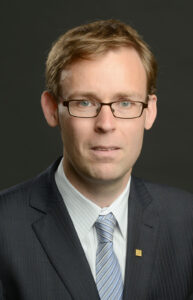 Executive Director and Senior Economist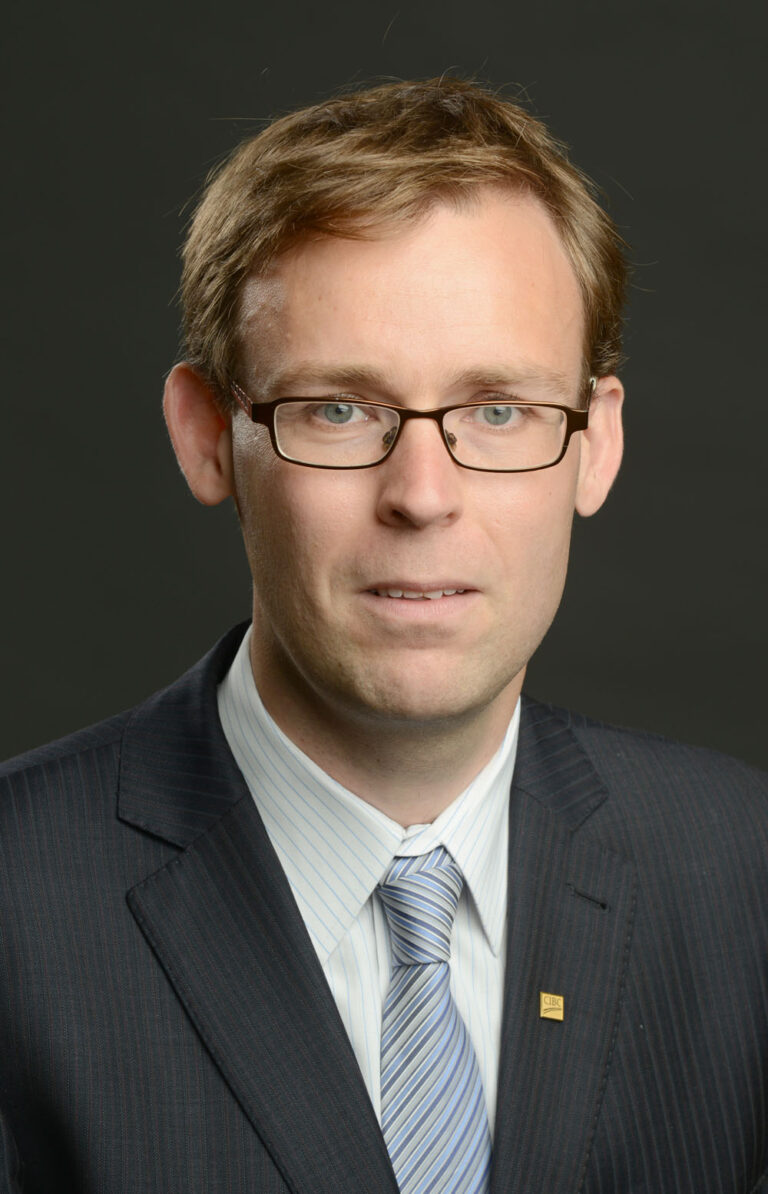 Executive Director and Senior Economist
Andrew is an Executive Director and Senior Economist with CIBC, with a wide range of experience in different areas of economic and financial market forecasting. Joining CIBC in 2011, he initially focused on the U.S. and international outlook and its implications for foreign exchange and fixed income markets. More recently, he has taken over responsibility for the Canadian provincial outlook. Andrew has helped CIBC win MarketWatch's monthly contest for U.S. forecasters five times, and is regularly quoted by the print and electronic media. Andrew gained a Master's degree in Economics from the University of York, and previously worked in London, England for one of the U.K.'s largest banks.
Christian has been with Leger since 1999. He is an executive vice-president and partner and manages the Montreal team of close to thirty researchers.
Christian has over 25 years of experience in public opinion and market research in both quantitative and qualitative research. Throughout his career, he has also been an expert witness in front of numerous courts of law where survey evidence is presented. Christian can seamlessly work, moderate, present and engage audiences in both official languages.
As a media spokesperson for Leger, he can often be heard commenting on Canadian politics and society. He is also very present on the speaker tour as a captivating storyteller who brings data to life. Christian is also a consumer trend analyst for the CBC and still teaches research methodology at the Université de Montréal.
In addition, Christian is a Certified Analytics and Intelligence Professional (CAIP).
Luc, Vice-President, Insights, has been part of the Leger team since 2006.
He has more than 25 years of experience in quantitative and qualitative market research, notably in customer experience, usability, product development and innovation studies. Luc is a seasoned focus group moderator and, throughout his long career, has been called upon to conduct qualitative research in several countries.
His mission is to help Leger clients create and adapt experiential strategies to build customer loyalty and strengthen brand attachment.
Luc is also a media spokesperson at Leger for a multitude of topics, including customer journeys, new product research, market studies, brand image and positioning and qualitative research.
Mark is the Global Industry Lead for Retail at Cisco, with responsibilities from strategy and thought leadership to field enablement and strategic customer engagement. He brings 30+ years of experience spanning operations, management, consulting and sales, including tenures with IBM, Fujitsu, Motorola Solutions (Zebra), Microsoft and Cisco.
He's focused his career retail & hospitality, with a long track record of delivering tangible value to core lines of business in small, medium and large retailers across the world. Mark holds a B.Sc. in Computer Forensics & Digital Investigation and an M.Sc. in Information Security Operations from Champlain College.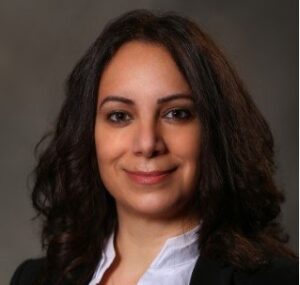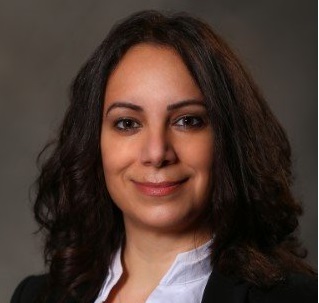 Chase Payment Solutions Canada
Marilu leads an amazing team of Sales, Relationship Management, and Sales Strategy professionals. The team is focused upon delivering merchant solutions to Small Businesses and National accounts within the Canadian business — with a goal to deliver exceptional service, innovative ideas, great solutions and developing strong referral partners.
Marilu has been with Chase since 2008 as Executive Director of National Accounts for Chase Merchant Services Canada. She led the National Accounts Business Development team, Relationship Management support and services as well as Client Consulting. As the head of National Accounts she was responsible for developing client strategy and building long term client relationships.
Over her tenure with Chase Marilu has built strong relationships with key strategic partners and developing client value.
Rob Garf is VP and GM for Retail at Salesforce. With more than 25 years of global retail experience as practitioner, industry analyst, strategy consultant, and software leader, he is no stranger to the industry and the challenges retailers face. He currently leads retail strategy, product, and insights — and advises senior executives globally on digital transformation. Rob is also a frequent industry speaker, a member of NRF's Digital Council, and Chair of the Retail Customer Advisory Board.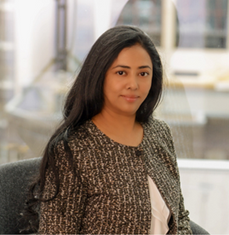 Chief Practice Officer, Retail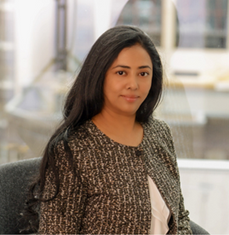 Chief Practice Officer, Retail

As the Chief Practice Officer, Retail at Fractal Analytics, Sangeetha is focused on driving capability building in advanced analytics and delivering transformational value to clients. Her experience and keen interest are in using analytics and AI-powered insight to create a seamless customer experience and transform retail businesses to thrive in the future.
Prior to her role as Chief Practice Officer at Fractal Analytics, Sangeetha has been in progressively senior leadership positions with notable global retail brands in both industry and consulting.
She has deep expertise in leading and managing large-scale retail transformations by leveraging insights to drive long-term value creation. She has served in leadership roles at Deloitte, Sobeys, and IBM to name a few. Sangeetha holds a Bachelors and Masters degree in Industrial Psychology from India as well as a Master of Science Degree from Claremont Graduate University. She lives in Toronto with her family.
With over 25 years of professional experience, Sebastian has worked for multiple companies in the luxury sector in regional and global executive roles based in Buenos Aires, London, Barcelona, Hong Kong, and Toronto. He has also served as non-executive director in South-East Asia and the Middle East. Prior to joining Holt Renfrew in 2020, Sebastian was Deputy President of Asia's iconic luxury department store Lane Crawford and has held senior management positions at Burberry, Net-a-Porter, Alexander McQueen and Deloitte.

Originally from Argentina, Sebastian holds bachelor's degrees in Public Accounting and in Business Administration. He also holds a Master's degree in International Finance. Most recently, he attended Harvard Business School, where he successfully completed their Advanced Management Program. Sebastian currently resides in Toronto with his wife and children.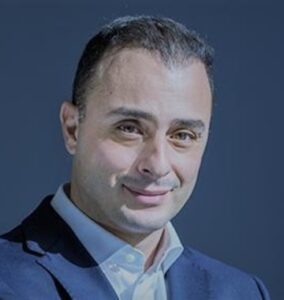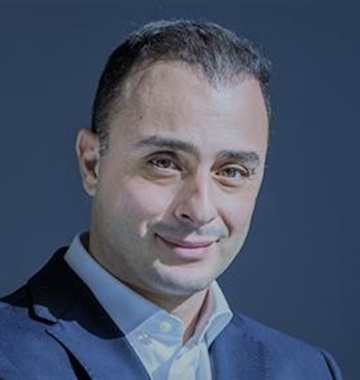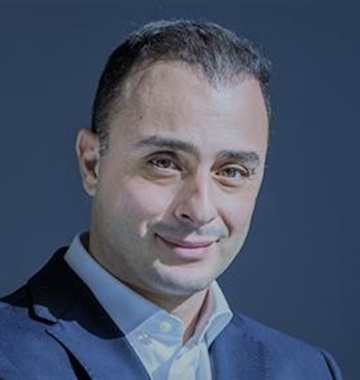 Michael is a leading sustainable business expert, with over 20 years' experience across North America, Europe and Asia. His work has most recently been focused on public and private sector ESG (Environmental, Social and Governance), climate action and circular economy projects, cross-sectoral initiatives and government relations advocacy as Vice President of Sustainability at Retail Council of Canada, Director of Sustainability at GFL, Director of Climate Change & Sustainability Services at Ernst & Young and as Vice President of Business Development & Strategy at Bee'ah, a leading UAE based integrated waste and recycling management company.
In Michael's current role at Retail Council of Canada, he leads the sustainability practice, supporting retailers and quick service restaurants nationally with government relations, the development of knowledge sharing platforms and pre-competitive initiatives on key issues such as ESG and climate action, extended producer responsibility (EPR) and plastic waste reduction.
Colleen has been growing businesses for 20+ years at retailers and brands by being the collaborator between and providing strategic direction and leadership to Merchandising & Marketing teams. Her passion is leveraging category management principles coupled with consumer insights to create innovative and effective strategies.
Colleen Martin is VP Insight Solutions at Caddle Inc., the largest daily and monthly active panel in the Canadian marketplace whose mobile-first insights platform rewards Canadians for sharing data and engaging with brands.
Learn more at www.askcaddle.com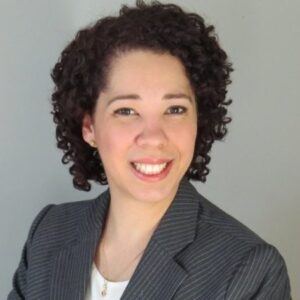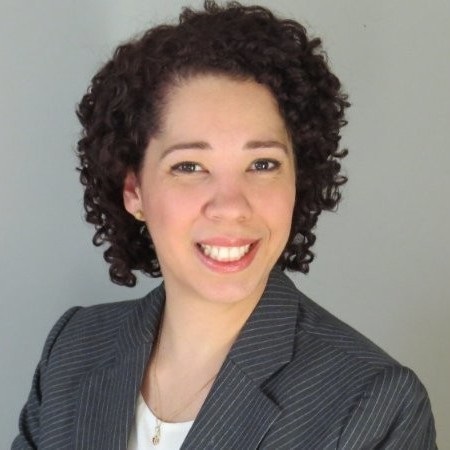 VP, Enterprise Applications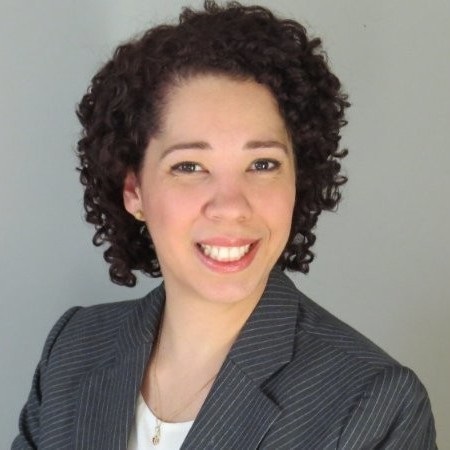 VP, Enterprise Applications


Brenda is an experienced technology leader with a proven track record in helping top tier organizations in private and public sectors at multiple business maturity levels in their transformation journey by connecting people, process, technology and information.
Throughout her career, she has consistently closed the strategy-to-execution gap and enriched organization's capabilities, turning strategic visions into reality and "getting things done". With over 20+ years retail experience, leading enterprise application teams, she enjoys working for organizations that have strong values and is passionate about helping build an internal culture of innovation, excitement, and collaboration – "partnership and teamwork brings unity and unity is key to success"
Brenda has an Executive MBA from Rotman School of Management and extensive knowledge in Software development, SAP applications, Retail apps and integration, business analysis and project delivery.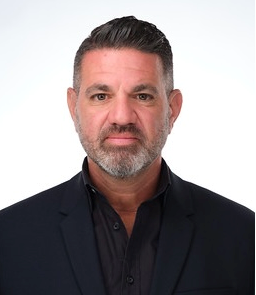 VP, Sales and Customer Experience
The Source, Bell and Virgin Plus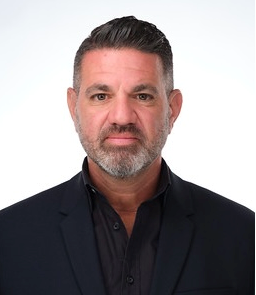 VP, Sales and Customer Experience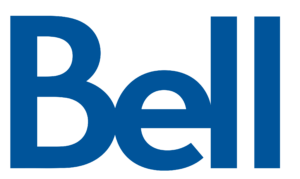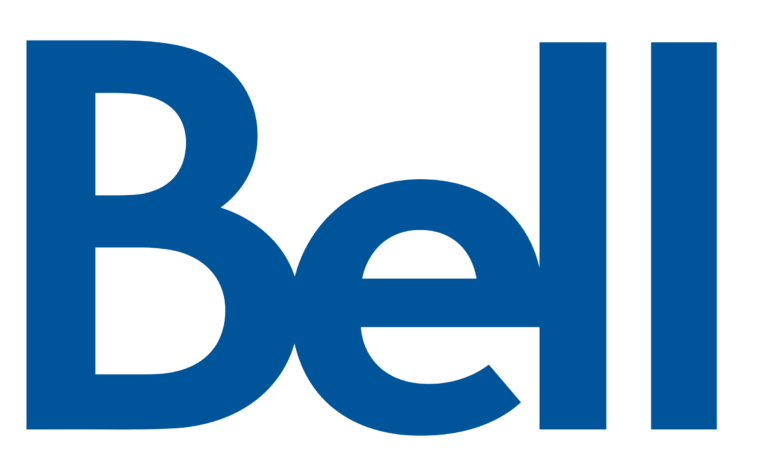 Ivano Pirro is an experienced sales leader with over two decades of telecommunications leadership. He currently supports 5500 team members across Bell, The Source, Virgin Plus and Lucky Mobile. As a strategic leader he is passionate about customer experience and talent development and driving high performance. Ivano's leadership ensures Bell's retail stores are a go-to for personalized customer service, innovation and simplifying complex technical problems into everyday value add solutions.
Ivano is a seasoned business leader whose contribution has been felt throughout Bell in a range of progressively senior roles. Ivano began his career with Bell as a technician, later serving in various call center roles, and then in 2006 he joined Bell retail stores leading the successful nationwide integration of brands like Solo Mobile and Virgin Mobile.
Ivano holds a Diploma in Business Administration from Dawson College and a Bachelor's degree from Concordia University with a Major in Sociology and a Minor in Law.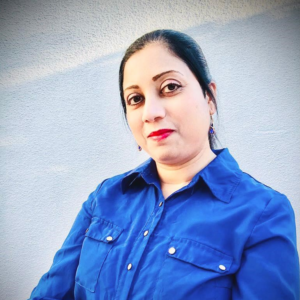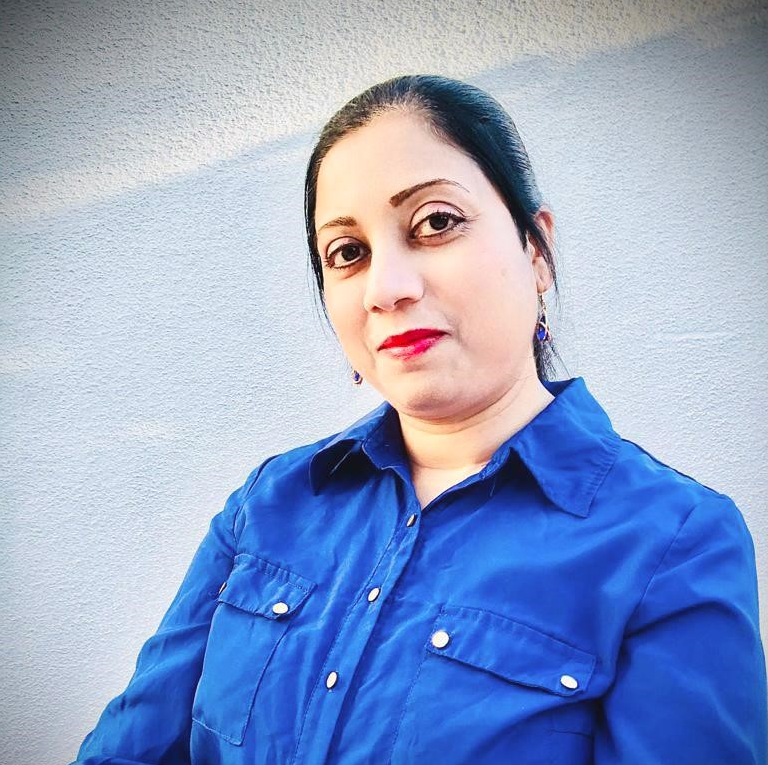 SVP and Head of Advanced Products and Services Group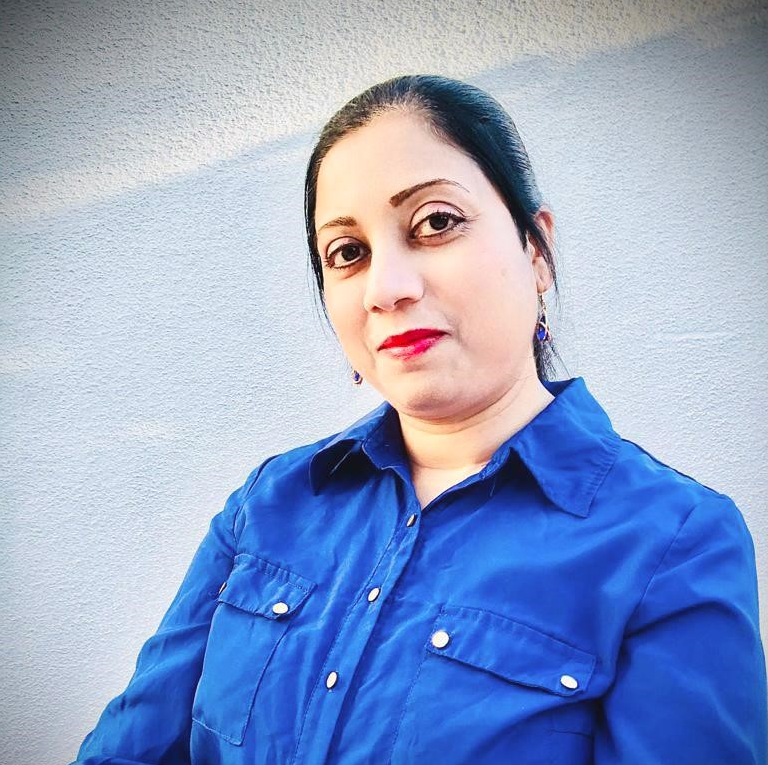 SVP and Head of Advanced Products and Services Group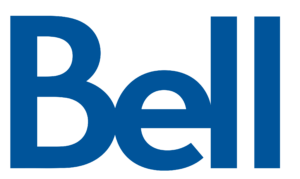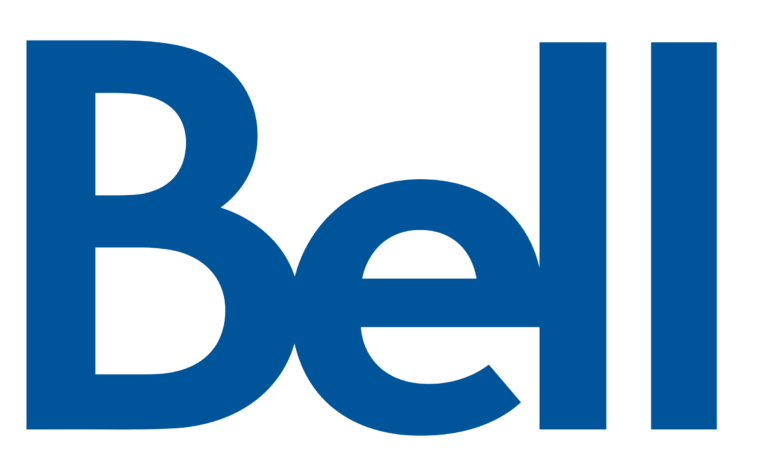 Ranjeeta Singh is the SVP and Head of Advanced Products and Services Group leading Product, Innovation, Marketing, Professional Services and Managed Services. Ranjeeta is a passionate leader with a track record of innovation and transformation, who is adept at building advanced technology products and services. Ranjeeta has held multiple leadership positions for leading organizations, demonstrating strong skills in strategy, business planning, product management, marketing, architecture and engineering across various platforms. Ranjeeta has expertise in Software as a Service (SaaS), Data as a Service (DaaS) and Professional Services.
Ranjeeta was the Chief Product Officer (CPO) at Climate Corporation (part of Bayer Corporation) where she led the transformation of IoT and AI in digital farming, driving yield management with smart solutions, strategy and data science.
Prior to Climate, she was the VP and GM of Data Science & Artificial Intelligence (AI) at Teradata where she built Analytics, Artificial Intelligence (AI) and Data Science Business grounds-up.
Ranjeeta started her career at Wipro in the Networking and Communications field. She spent 18 years at Intel, where she was Senior Director of Incubation & Segment GM of IOT Connected Worker Portfolio & Environmental Monitoring in Internet of Things (IOT) Group.
Ranjeeta holds a BS in Computer Science & Engineering from Birla Institute of Technology, India, a MS in Computer Science from Rensselaer Polytechnic Institute, New York and an MBA from Santa Clara University. She has five patents and multiple publications. Ranjeeta has been recognized with "Top 50 under 50 Most Powerful Women in Technology" and "Top 100 Women in Technology" awards.
Stephen is an experienced Senior Consultant with a broad depth of experience in the Retail Industry. Having held senior positions in retail organizations, Stephen has extensive experience in Retail Financial Planning, Assortment Planning, Store planning, Retail Pricing Optimization, Life cycle pricing, Fulfillment, DC Operations, Size and Pack Optimization and Customer Intelligence.
Stephen has worked with numerous clients implementing Retail solutions and developing strategies and business process to maximize the benefits of their investment.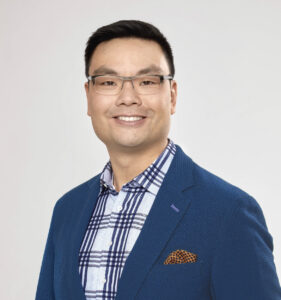 Chief Digital and Data Officer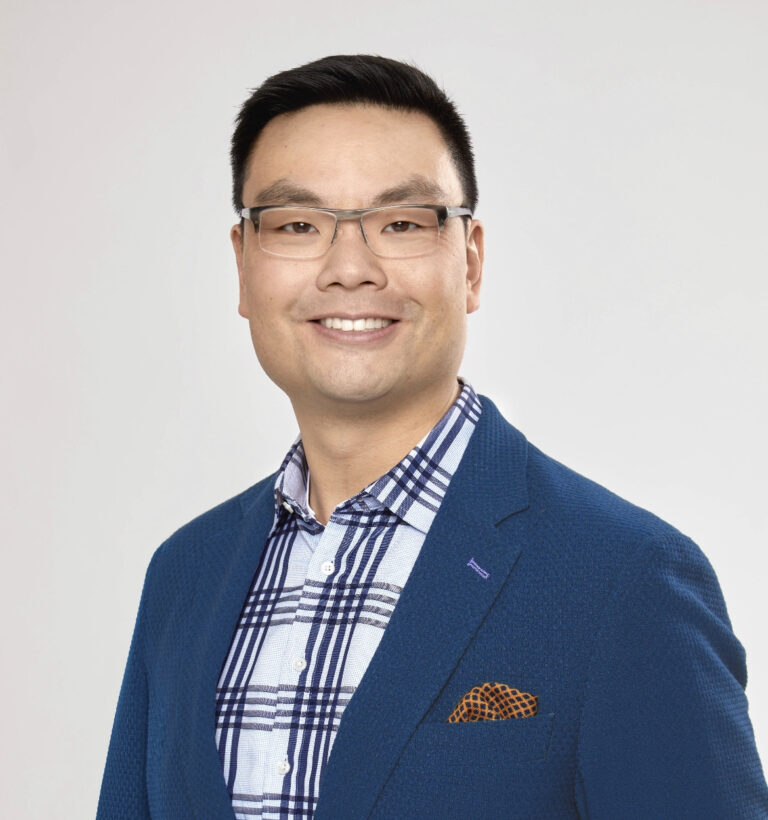 Chief Digital and Data Officer

Andrew Go is the Chief Digital and Data Officer at Staples Canada, where he focuses on omnichannel strategy, e-commerce, and digital customer experience across B2C and B2B channels. Prior to Staples, Andrew held roles in banking, retail, and media companies. He was most recently the Vice President of Marketing for TD Insurance. Before his time at the bank, Andrew led e-commerce, analytics, and advertising for The Home Depot Canada. Andrew has also amassed extensive experience in launching and scaling digital, media, and publishing businesses in Canada, the UK, and India.
Andrew earned his BBA and MBA from the Schulich School of Business. He serves his community by being an alumni mentor, serving on several not-for-profit boards, and acting as an advisor for various start-ups in Canada and overseas. Andrew currently resides in the GTA with his wife and two daughters.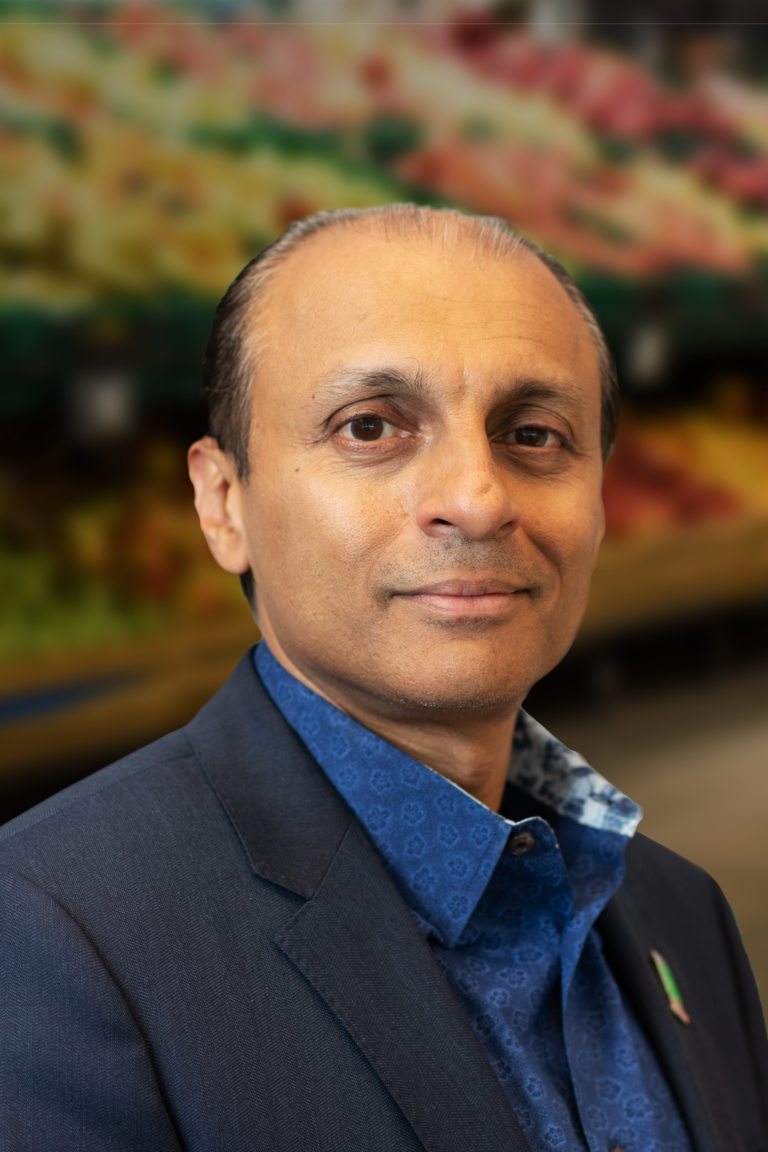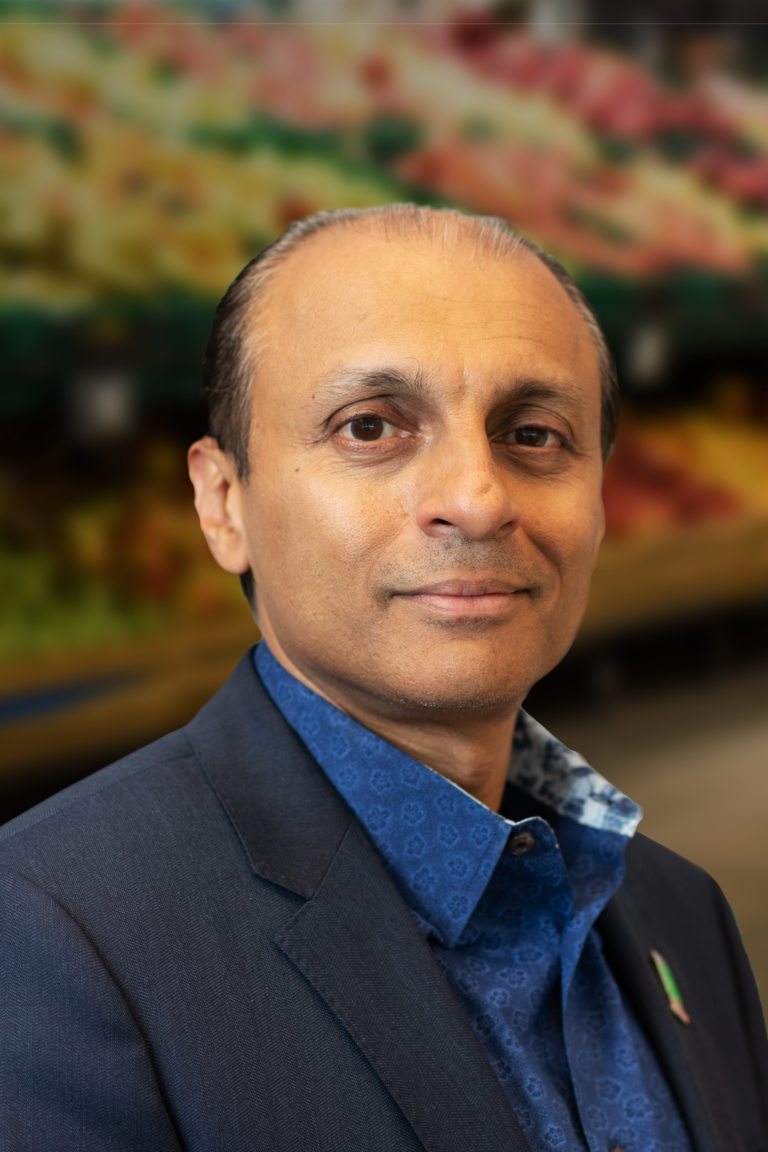 Ken began his career in the retail food industry more than 25 years ago, specialising in merchandising,
marketing, private label procurement and global sourcing. Having joined Calgary Co-op in 2014, he
provides overall leadership to the organization, developing and ensuring the implementation of
strategic direction and business plans for attaining corporate, financial and operational objectives.
He deeply values the culture at Co-op, which focuses on serving members and nurturing team
members, and how it is reflected in Co-op's stores, where team members continuously demonstrate
their commitment to 3 core values – Service, Caring, and Excellence.
Ken also holds an ICD.D designation and has served on the ProAction Cops & Kids board, a not-forprofit
with the goal of providing an environment for cops and kids to socialize, making the police
less intimidating to youth in the community. When it comes to local products and his favourite Cal &
Gary's products – "My favorite local products are the samosa chips sold in the Deli – I love their flavor
and texture. My favourite Cal & Gary's products are the ice cream cookie sandwiches in any flavour!"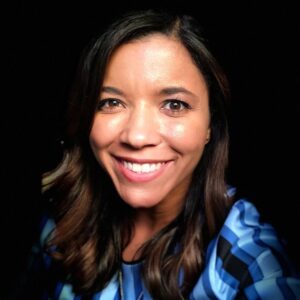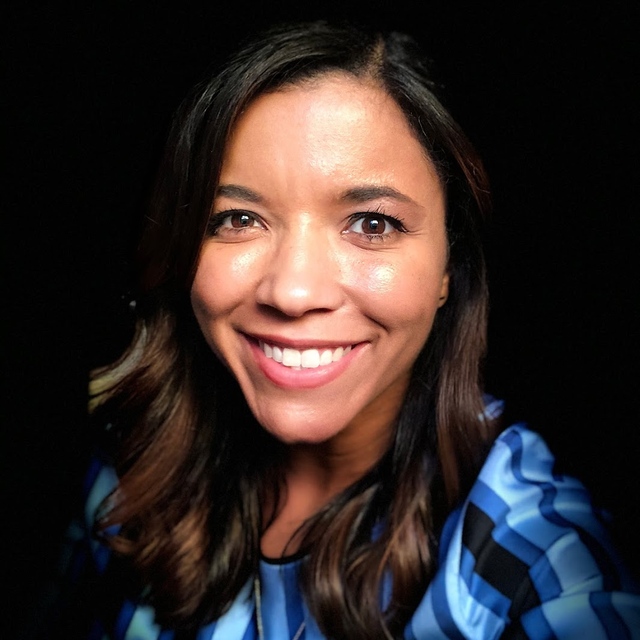 Creative Strategy Director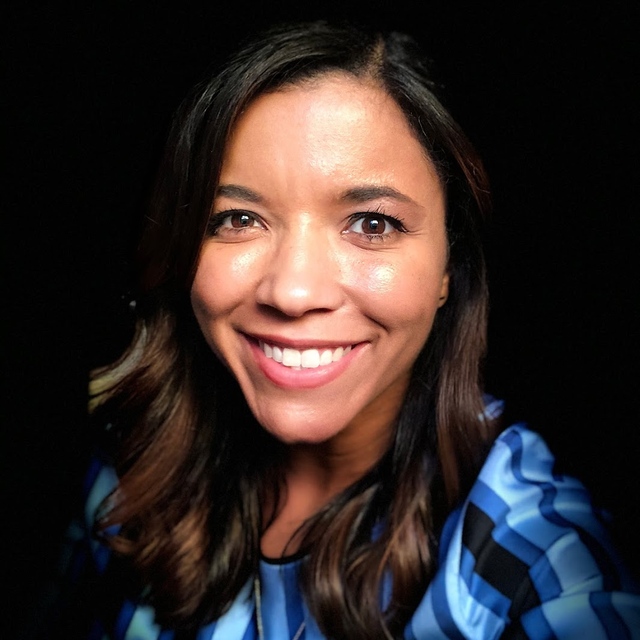 Creative Strategy Director


Jen Burkey is a Creative Strategy Director at TikTok leading the retail vertical, based in Chicago, IL. She partners with brands and agencies to help them unlock their creative potential to drive business and cultural impact through the platform. Prior to TikTok, Jen worked on the agency side, leading brand platform development, product launches, and multicultural marketing for brands that include KitchenAid, AT&T, and Mini USA.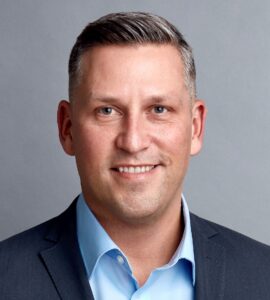 Director of Marketing, Advanced Products and Solutions Department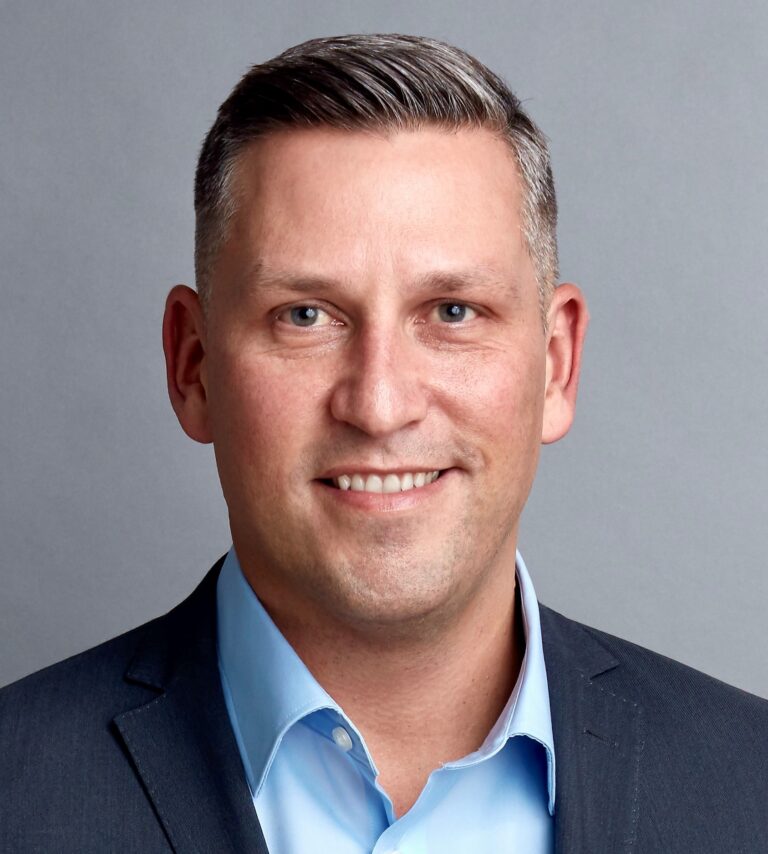 Director of Marketing, Advanced Products and Solutions Department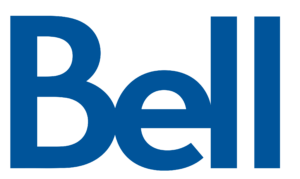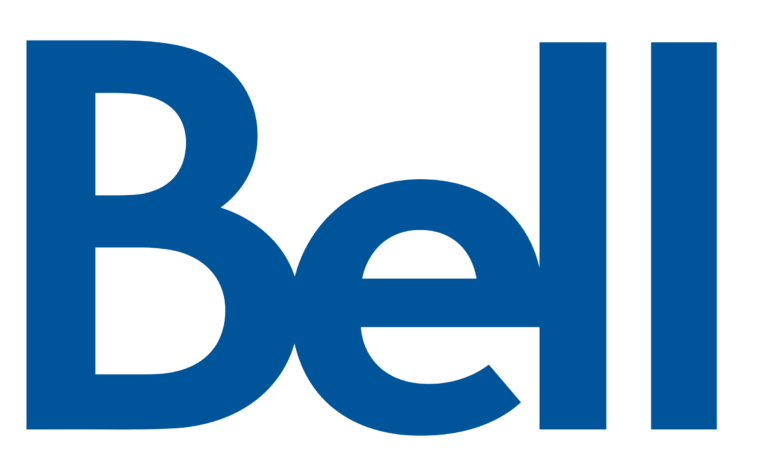 Director of Marketing in the Advanced Products and Solutions department in Bell Canada, leading teams across product marketing, sales enablement, customer research, and partner success. With over 20 years in roles across product management and marketing, Matthew is passionate about helping business customers to solve problems and improve both their employee and customer experiences with technology. Born and raised in Toronto, he attended the University of Toronto for his undergraduate degree and continues to live and work in the Greater Toronto Area.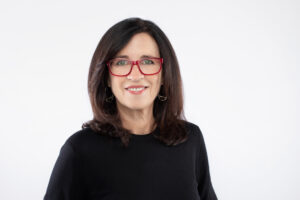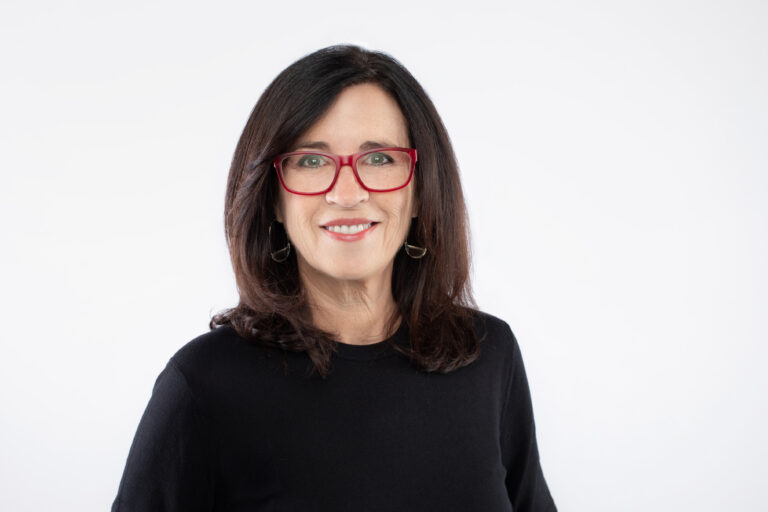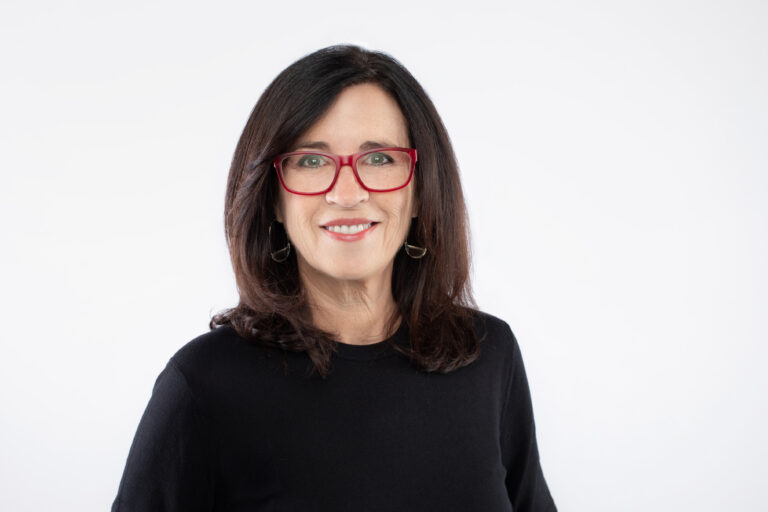 Lisa Hutcheson is a seasoned retail expert with a career spanning nearly 30 years having started on the sales floor. Lisa has held senior leadership roles for two of Canada's largest multi-store retailers where she led internal teams of over 1,000 associates to accomplish major corporate strategic initiatives. Lisa's expertise and focus today includes developing retail strategy for retailers, shopping centres and mixed-use properties as well as store operations and people.
Lisa is the Managing Partner of J.C. Williams Group, a highly sought after retail consulting firm specializing in retail and foodservice strategy, research and real estate planning. J.C. Williams Group is also the exclusive Canadian member of the Ebeltoft Group, a consortium of global retail experts.
Lisa is a frequent speaker on retail best-in-class retail and innovation and is frequently quoted and sourced for media interviews.
In addition to her extensive retail background, Lisa is a member of the Canadian Research Group for the International Council of Shopping Centres (ICSC) and a founding board member of the Canadian Retail Educators Association.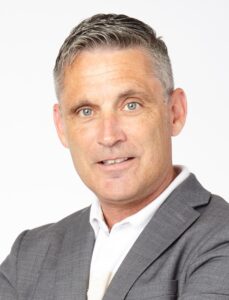 VP ISM Business Development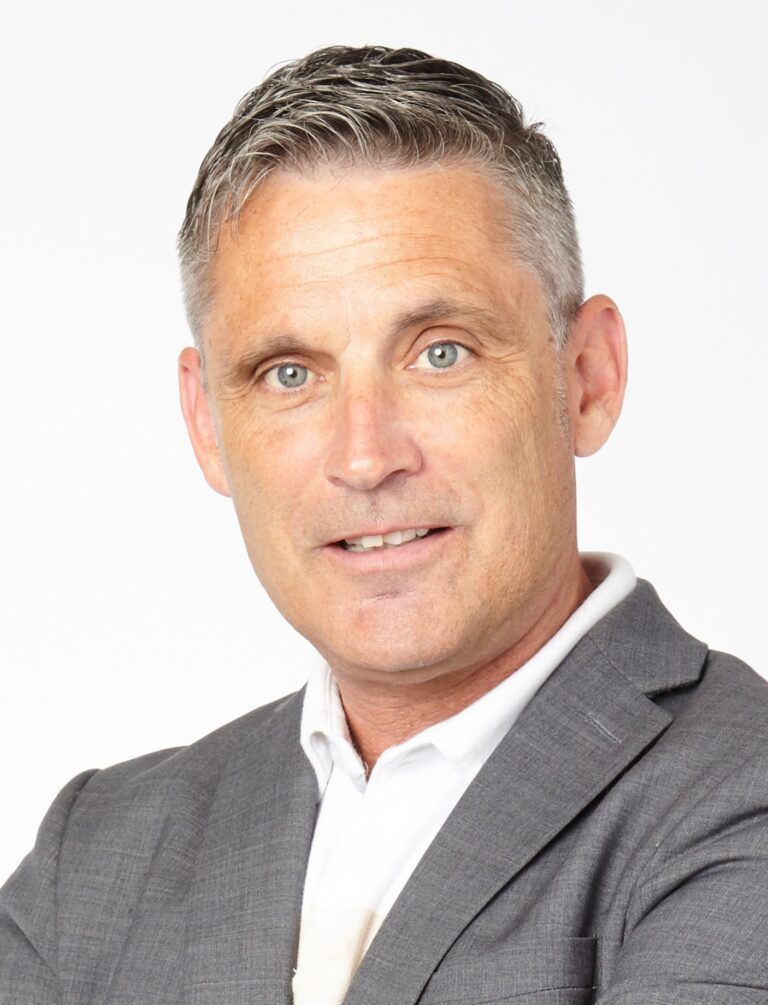 VP ISM Business Development

Greg was TC's first General Manager of their ISM Start Up and has been a key part of growing this segment to Canada's largest In-Store Marketing Provider.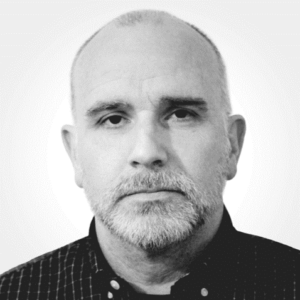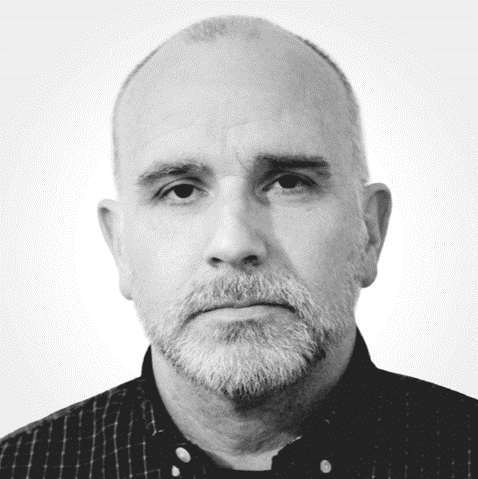 Creative Director In-store Environments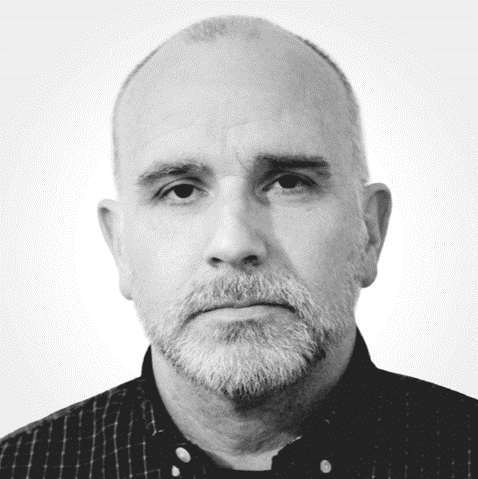 Creative Director In-store Environments

Joining the TC Creative Team from the recent BGI Retail acquisition, Barry excels at creating "game-changing" in-store environments.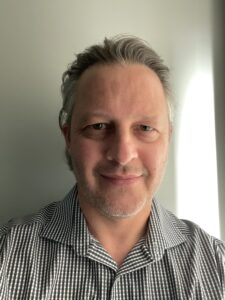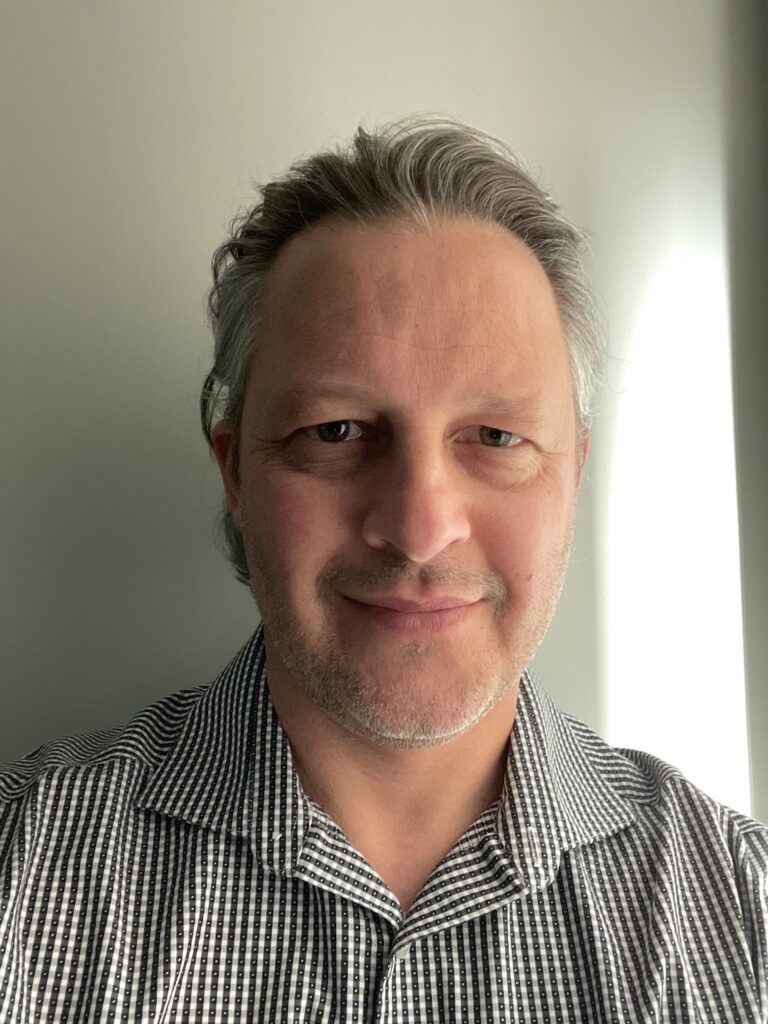 Creative Director Design Studio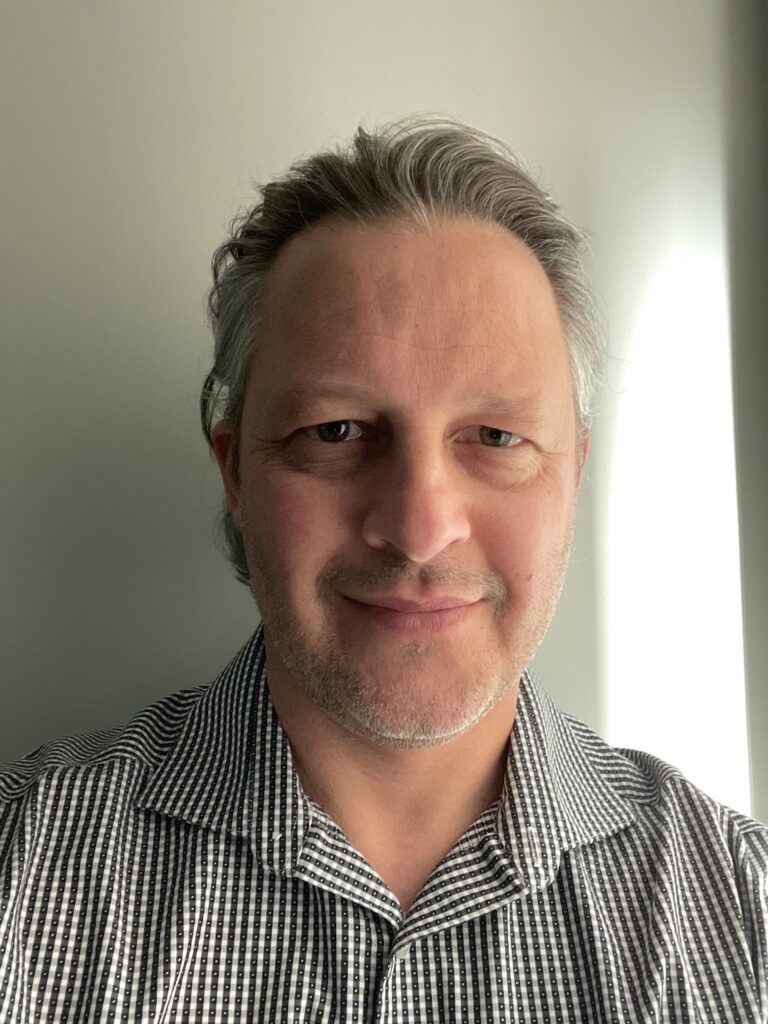 Creative Director Design Studio

25 years of total experience in retail design, Oscar has worked with most of Canada's largest Retailers and Brands and is widely respected by Canada's Marketing Professionals.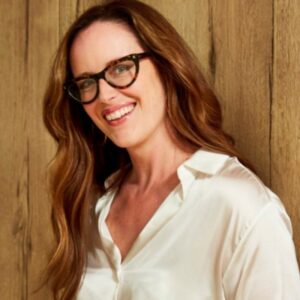 Professor Visual Merchandising Arts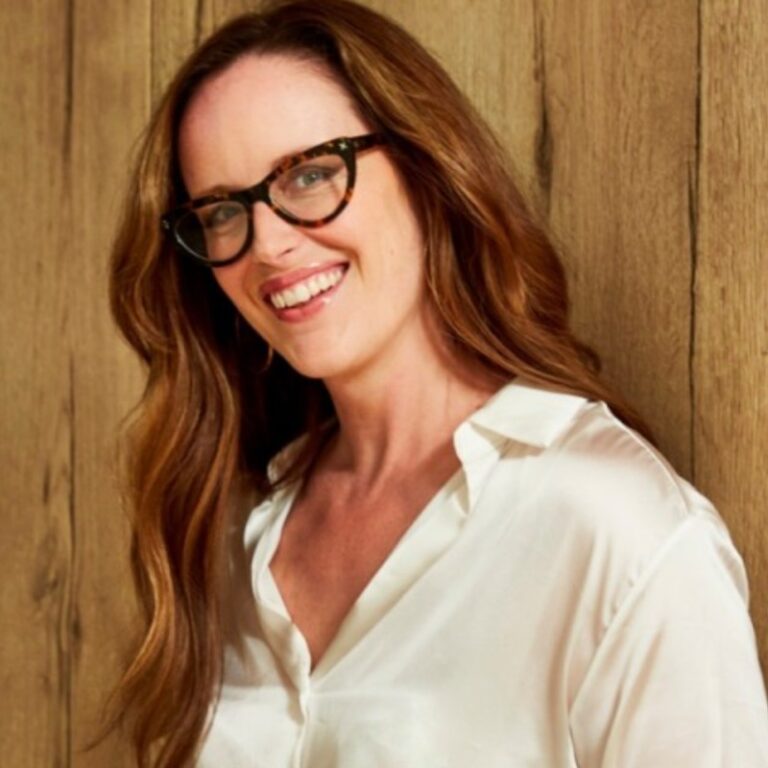 Professor Visual Merchandising Arts
Diane Spiridoulias boasts over two decades of industry experience, specializing in various aspects of retail in North America. Her passion for the field has propelled her to become a key driver of visual presentation, marketing strategies, and creative direction for many retail brands. For the past 12 years, Diane has shared her extensive knowledge and experience with students as a faculty member of the world-renowned Sheridan College's Visual Merchandising Arts program.
In the wake of the pandemic, Diane continues to support retailers by assisting them in rebuilding, rebranding, and pivoting their businesses for continued growth. Alongside Karen Kritzer, Diane co-founded "The Retail Duo," a retail consulting firm where they pride themselves in reshaping interior spaces and injecting their visual merchandising expertise to enhance retailers' overall branding.
Diane also plays a significant role in the retail design industry as the current Vice-President of The Retail Design Institute Canadian chapter, contributing to its growth and development.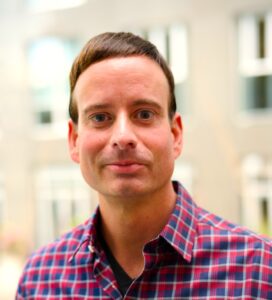 Retail Insider Media Ltd.
Craig Patterson is the Publisher & CEO of Retail Insider Media Ltd., which includes Canada's most-read retail industry publication, Retail Insider. He is also a retail analyst and consultant, Advisor at the University of Alberta School Centre for Cities and Communities in Edmonton, former lawyer and a public speaker. He has studied the Canadian retail landscape for over 25 years and he holds Bachelor of Commerce and Bachelor of Laws Degrees.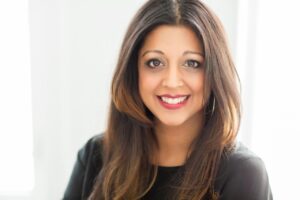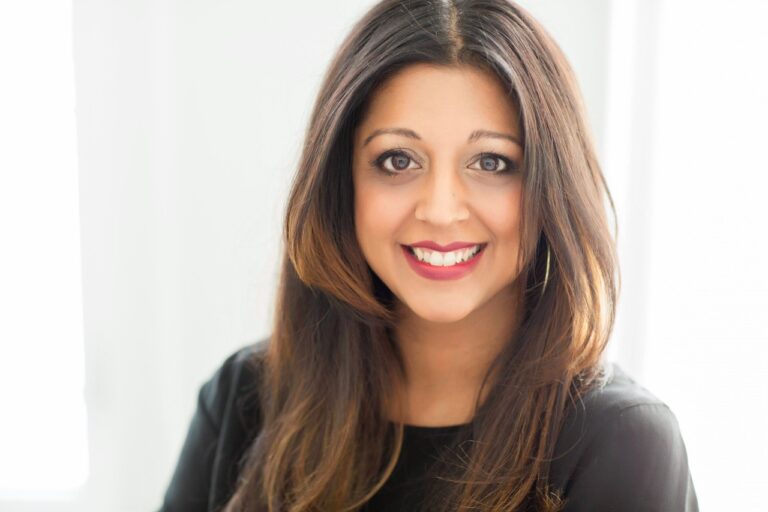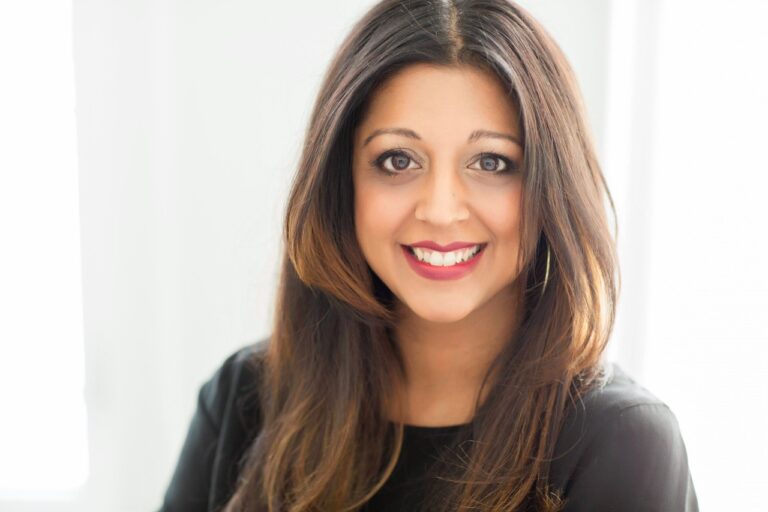 Liza Amlani is a 25 year retail industry veteran and process expert that works with retailers and brands to accelerate their speed to market, preserve gross margins and deliver products that their customers truly want. She works across merchandising and product creation leaders to drive profitability and improve organizational effectiveness. Liza has worked with familiar brands including Holt Renfrew, Ralph Lauren Europe and Canada, Club Monaco, Nike, Walmart
Liza founded Retail Strategy Group in 2020. Her thought leadership is showcased in our monthly newsletter, The Merchant Life. Founders, VP's and C-Suite executives subscribe to gain valuable insights and discover best practices. Liza is also a Talkdesk Retail Industry Advisory Board member and sits on the board of Women of Color Retail Alliance (WOCRA). Liza is a respected voice on a variety of pertinent topics and is cited in Forbes, RetailWire, Retail Insider, Bloomberg, Chain Store Age, Wall Street Journal, The New York Times, Sourcing Journal and Footwear News.
She has been invited to speak at retail conferences across North America and often guest lectures at top Business schools across the country. She also brings a wealth of global insight to her work given the number of stamps in her passport and countries in which she has resided – Liza has moved 29 times in her life from Canada to the UK to Africa and many places in between.
Liza has recently been named one of RETHINK Retail's Top Influencer of 2022 and 2023 and you can find her on all social platforms under @themerchantlife.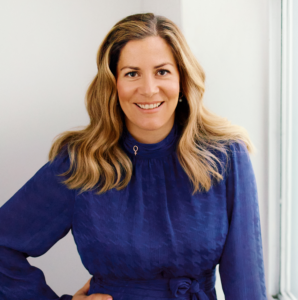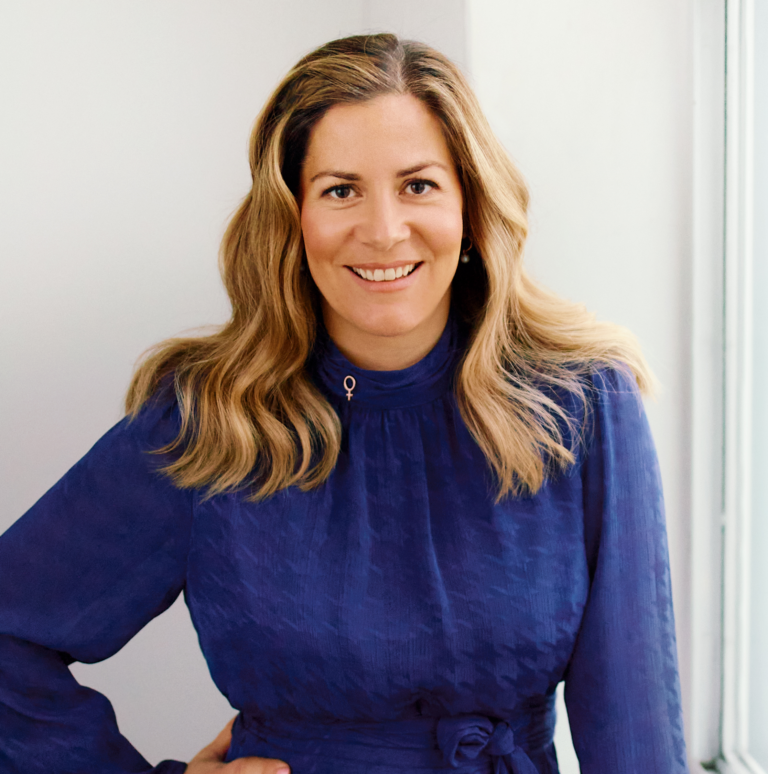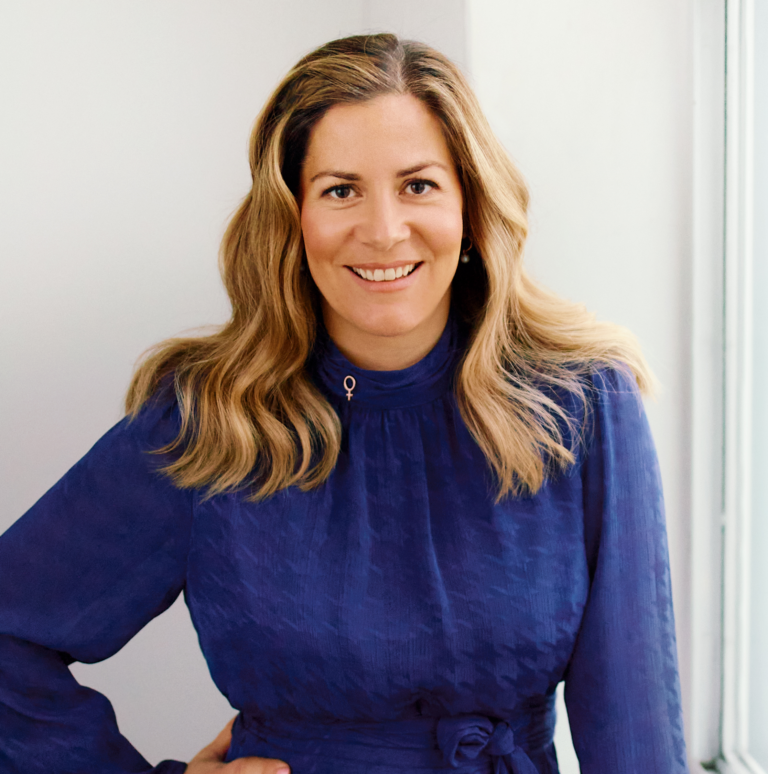 Rachel is well known for her leadership and entrepreneurial achievement as Founder & CEO of Canadian jewelry brand, Hillberg & Berk. The company started from her kitchen table and was named to honour her great-grandmother, Hilda Bergman. With fourteen stores across Canada, and global Ecommerce operations, Rachel has grown the H&B brand that continues to attract international attention and demand. Rachel's business successes have included a showing at The Oscars, a deal on Dragon's Den, partnerships with Olympic ice dance champion Tessa Virtue, model and activist Ashley Callingbull, Canadian influencer Jillian Harris, and two custom design commissions for Her Majesty Queen Elizabeth II.

Rachel has built a successful national brand with purpose and impact baked into the DNA. Since inception, H&B has donated millions in financial and product contributions to partner organizations who share the company's mission to connect women to their power.

Rachel's accolades and volunteer contributions over the years are impressive, as she passionately works to recognize and empower women across Canada and around the world. Rachel was awarded the Queen's Diamond Jubilee Medal for her volunteer work in 2012 and the Queen's Platinum Jubilee Medal in 2023, was named an Ernst and Young class of Winning Women in 2015, was named one of XL's Canada's Top 40 under 40 in 2017, was named one of Women's Executive Network Canada's 100 Most Powerful Women in 2016 and 2017 and received the Women Entrepreneurs of Saskatchewan Celebration of Achievement Award in 2018.

As a notable alumna from the University of Regina, Rachel received an Honorary Doctor of Laws Degree in 2022, and supports the Saskatchewan community by generously funding several scholarships that empower young women. Rachel volunteers her time as an Honorary Captain of the Royal Canadian Navy and on the national board of Dress for Success Canada.

More recently, Rachel has been very open about her cervical cancer journey, in hopes that it might encourage other women to access healthcare and undergo regular pap testing, and she channels this passion into advocacy and philanthropy for medical innovation for women's health through Women Leading Philanthropy in Saskatchewan. Rachel is married to her best friend, Zlatan, and is a proud mom to three children.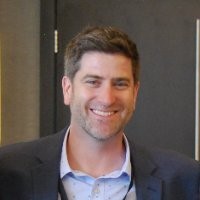 Vice President of Loyalty Programs and Partnerships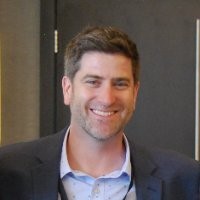 Vice President of Loyalty Programs and Partnerships
Mike McDowell is the Vice President of Loyalty Programs and Partnerships at Parkland. In his role, Mike is responsible for the customer loyalty strategy and driving organic growth of the business with the Journie Rewards program in the Canadian, International and US markets. Previous to joining Parkland Mike was SVP, Client Development & Partnerships at Bond Brand Loyalty where he led clients in driving positive outcomes through large international loyalty and CX programs. Mike was instrumental in setting up the Journie Rewards program in the Canadian market for Parkland as part of Bond. Prior to Bond, Mike spent 11 years in progressively senior sales and marketing roles at Blackberry.
Amar leads thought leadership on health and wellness, home improvement, and Canadian retail. He creates insights that inform strategic decisions related to key drug, home improvement, discount, convenience, grocery, and digital channels. Amar is a seasoned brand, shopper, and advertising researcher. Before joining Kantar in 2018, he managed consumer insights at a leading CPG brand in Canada, which included brand management, packaging optimization, and product innovation. Amar has an MSc in marketing and consumer studies from the University of Guelph.
Patrik's career path has been marked by an unwavering quest for innovative ideas and new approaches to boost business profitability and growth. Patrik has held several leadership and management positions in a variety of industries, including manufacturing, distribution, finance, information technology, and consulting. His keen business sense, profound insight, and skill at creating action plans have helped him assemble successful teams oriented toward deploying sales of national and international scope.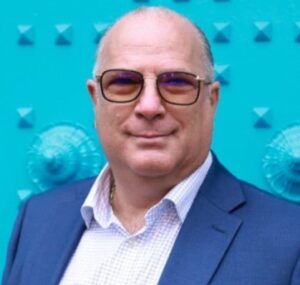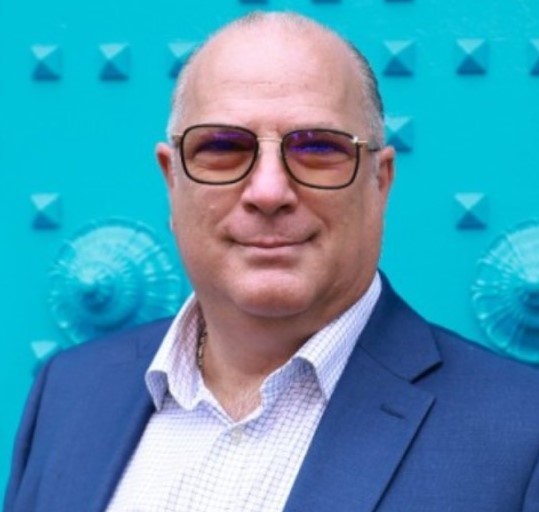 Senior Director, IT Project Management, and Innovation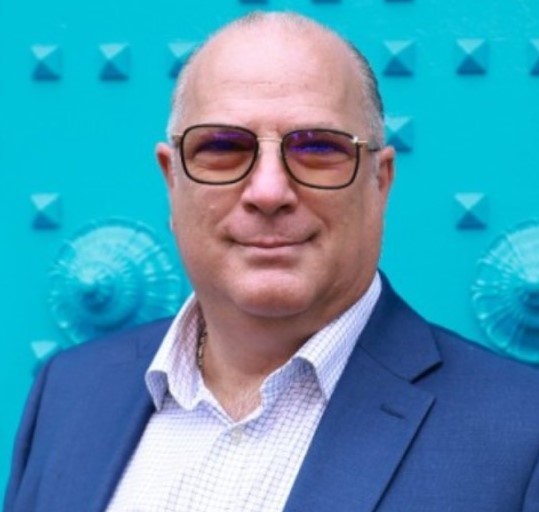 Senior Director, IT Project Management, and Innovation
Salvatore (Sal) Pugliese is a seasoned business leader, executive, and technology industry veteran based in Montreal, Canada. With over 35 years of experience in the industry, Sal has held numerous leadership positions, including owning his own consulting technology company. He has a record of accomplishment of driving growth, innovative thinking, building strong teams, and delivering results.
Throughout his career, Sal has built a reputation as a strategic thinker, innovator, and successful business leader. With his extensive experience and expertise, he continues to be a valuable asset to the technology industry and business community by demystifying technology and integrating IT/Technology functions with business to deliver sustainable solutions. At the retail companies he has worked at, Sal is one who bridges the gap between technology and business operations.
With over 25 years of experience in marketing and analytics, Seoni understands business needs and how data and analytics can help solve them. A Chartered Marketer, he has worked with organizations of all sizes to unlock the value of information in decision-making and business strategy. He specializes in helping organizations understand population trends, segmentation and performance benchmarking and appears regularly on CTV's Canadian and U.S. federal election coverage as a commentator on voter demographics in key races.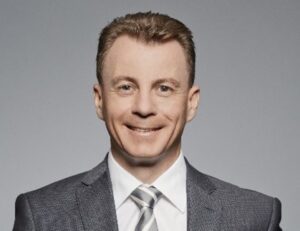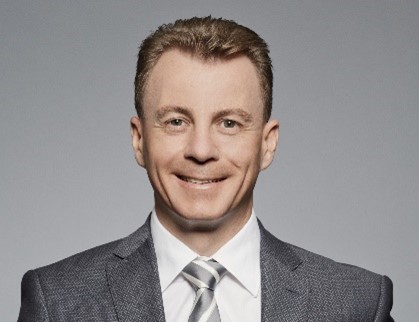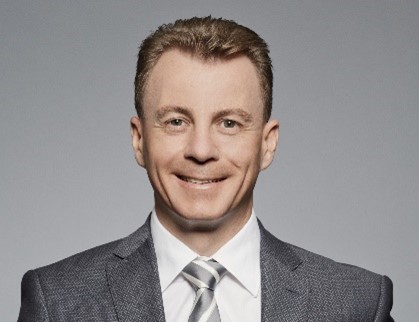 Patrick Wiedemann is heading the RLG Group with its global subsidiaries as the CEO since January 2012. The industrial engineering graduate joined RLG initially as Chief Financial Officer in June 2010. Since RLG became part of the Reconomy Group, Patrick Wiedemann has also taken over the role as the CEO of the Reconomy Comply Division, covering the Reconomy Group companies Valpak and Noventiz, beside RLG.
At RLG, he has formed the Group into its present structure as an innovative solution provider for reverse processes along the whole product lifecycle. While expanding RLG's core businesses in Europe, he grew the presence of the Group in the US and was opening new markets in Latin America, China, India, Asia Pacific and recently Canada. With this RLG transformed into a leading global player in its markets while being further positioned as an enabler for Circular Economy Solutions for influential organizations and governments.
Before joining RLG, Patrick Wiedemann was in the position as CFO at Data Modul AG with additional responsibility for international business for over 10 years. At the beginning of his career, he held various positions in Finance and Controlling within the Hilti Group in Germany and China. Mr. Wiedemann holds a diploma of Industrial Engineering and Business Administration from the München University of Applied Sciences.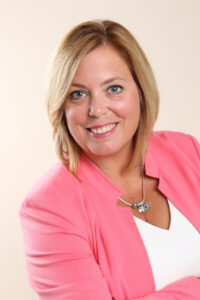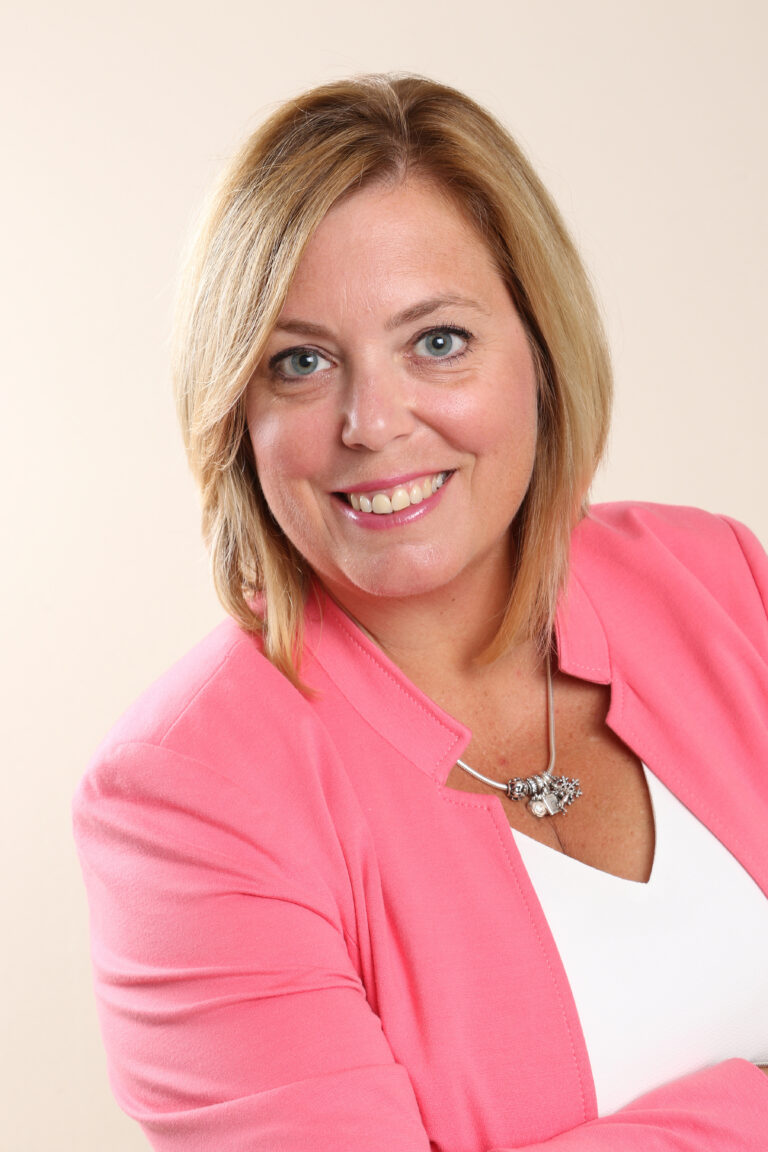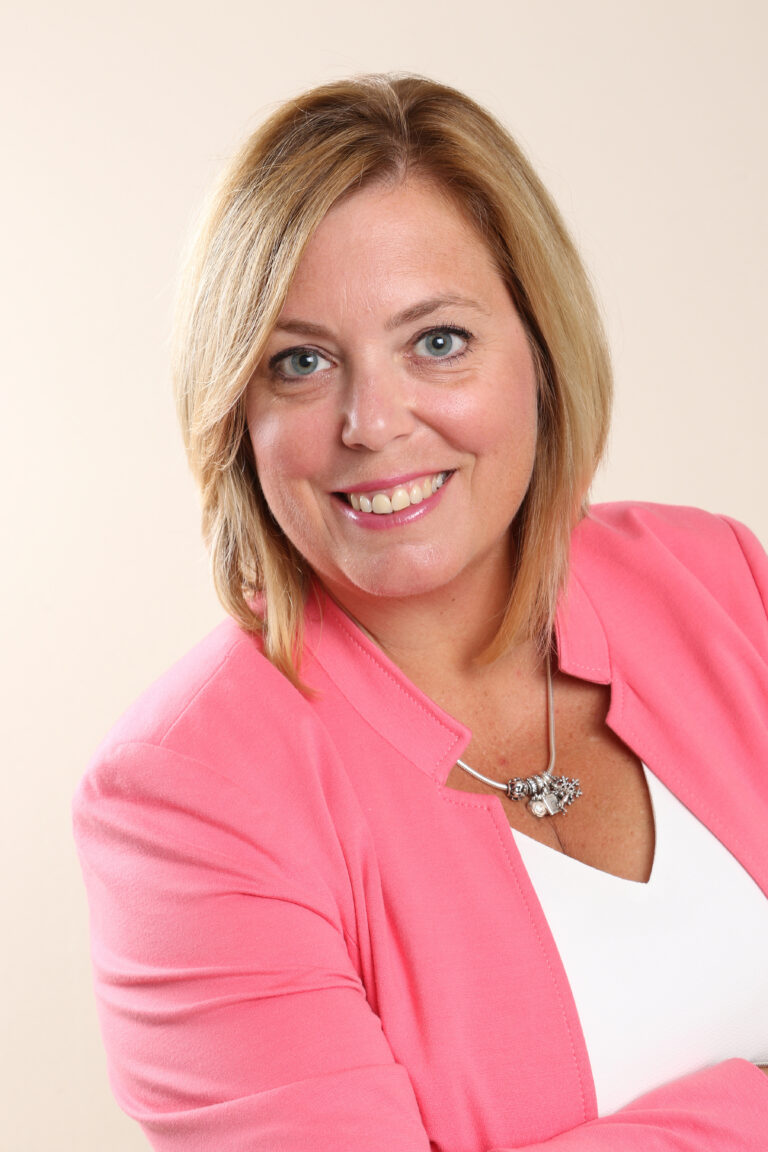 Lesley Hawkins is the VP Retail at adidas Canada. She has enjoyed a tenured career in the sporting goods industry during which she has become a strong performance driven leader with an expertise in building and executing strategy cross-functionally. Having worked her way through the ranks in a very male-dominated business, Lesley has lived experience in being the only female in the room for most of her career. She understands the importance of inclusion to truly drive equity and diversity.
With experience across multiple functions including sales, merchandising, marketing, finance, and retail, Lesley tackles any challenge with a beginner's mindset, leaning into creativity to break the mould and delivering impact for the business. Her greatest passion is leading teams to create a high-performance culture through a meaningful strategy that resonates with every associate and creates accountability throughout the Team.
When she is not working, Lesley loves playing golf with her husband and hiking with her family including her two dogs, Essex and Mickey.
Roopa is a partner in KPMG's Sustainability Services practice who works in a global setting helping clients to understand and respond to their changing environments effectively and profitably by helping to reduce risks, find opportunities and ultimately build more resilient and sustainable businesses. Roopa focuses on a range of sustainability-related services including measurement and reporting, strategy, assurance, ESG and climate risk identification, materiality and greenhouse gas emissions estimates and verifications with a focus in the energy and natural resource sectors.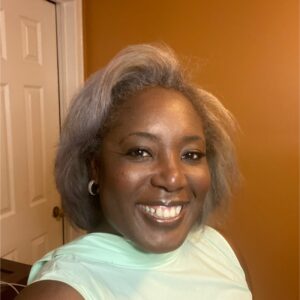 Director, External Communications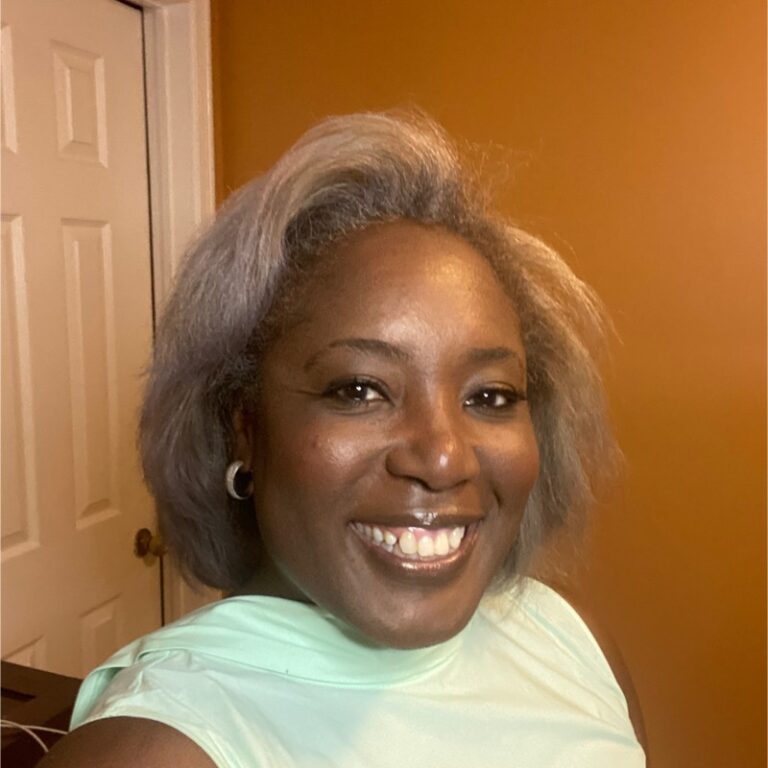 Director, External Communications
Karen White-Boswell is the Director of External Communication for Sobeys Inc. where she focuses on ensuring the advancement and protection of the brand reputation of Empire Company Limited (Empire) and Sobeys Inc. as a values-led retailer. In her capacity, she leads external engagement and government relations to advance the strategic narrative of the organization.
Ms. White-Boswell is a strategic communication professional with over 20 years of experience guiding organizations to engage in a meaningful way with internal and external target audiences. With extensive experience leading internal communications, public relations, and philanthropic and corporate social responsibility programs for large organizations, Karen is respected for her ability to drill down into communication goals, establish the narrative, understand the landscape, and establish comprehensive communication strategies that build toward success.
Karen frequently writes about leadership and engagement, advising on how to empower teams to strive for excellence through a keen awareness of their individual needs and potential. She is also a strong advocate for mentorship, providing guidance to young women and men both within organizations she has been a part of as well as within the broader community.
She graduated from Western University with an honours bachelor of arts degree in sociology and is ADKAR certified. She currently sits on the Second Harvest Board of Directors as Vice Chair and Executive Board member. In her spare time, she enjoys travel, interior design, and crafting.
Gema Rayo is the Head of Canada Marketing at Salesforce. She is responsible for developing go-to-market strategies and driving brand awareness through integrated field marketing programs across the country.With more than 15 years of experience in B2C and B2B marketing communications, Gema has held various senior positions working with leading global brands including Netflix, eBay and McDonald's Canada among others.Gema holds an Honours B.A. in Communications Studies and English Literature from York University and is based in Toronto.
Greg Shelly is the VP of Enterprise Digital Marketing at Canadian Tire Corporation, a 100 year old retail organization with 1,700 locations nationwide with a purpose, "We Are Here to Make Life in Canada – Better".
In his role, Greg is responsible for all Performance Digital Marketing, In-House Digital Media Agency and Triangle Retail Media for all retail banners at CTC – including Canadian Tire, SportChek and Mark's.
Prior to joining CTC Greg led the Business Insights organization at McDonald's Canada with a focus on marketing and promotional analytics. Before that, Greg worked for 8 years at Dell in various roles across in Digital Marketing, E-commerce and Strategic Partnerships. He is a graduate of the University of Western Ontario and lives in Toronto, Canada with his wife and daughter.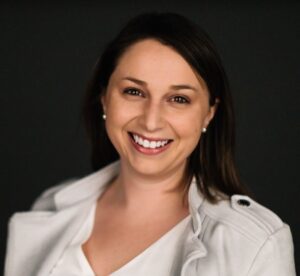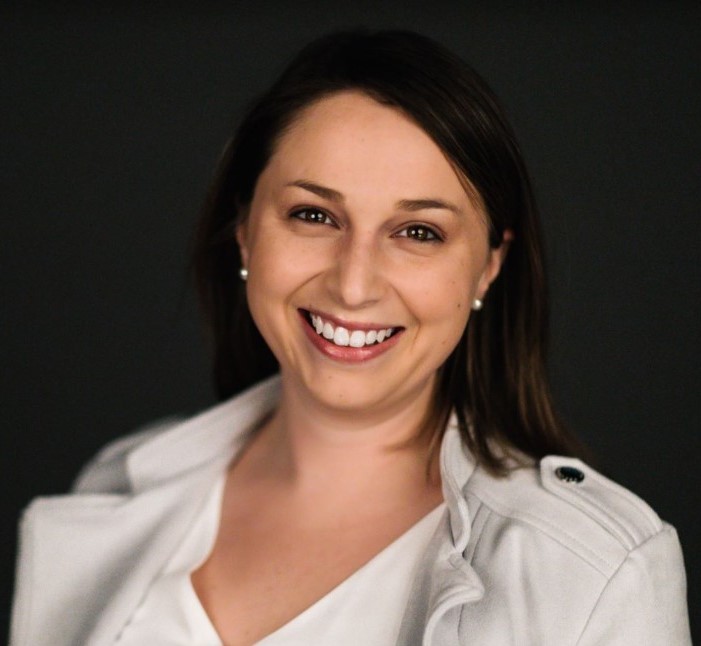 Go to Market Lead, Business Application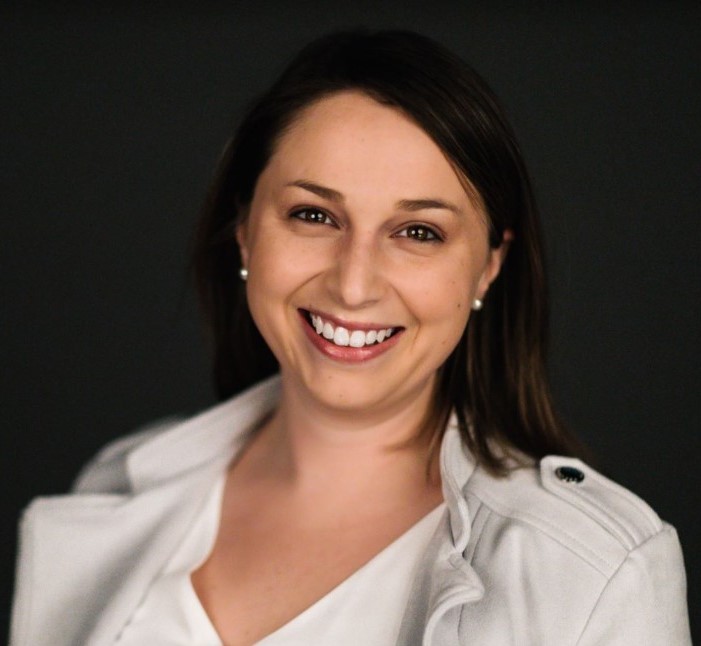 Go to Market Lead, Business Application
Cassaundra is a revenue generator as the Go to Market Lead for Business Applications at Microsoft Canada. She leads performance across marketing, partner, sales, and customer success. Cassaundra enjoys empowering organizations to deliver their best customer and employee experiences. She is a proud University of Guelph alumni and resides in the GTA.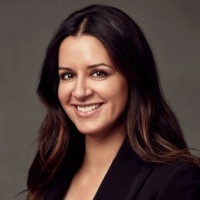 Senior Vice President, Digital Retail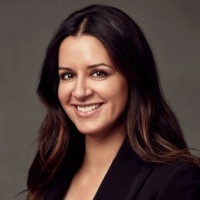 Senior Vice President, Digital Retail
Rochelle brings over 20 years of experience in retail and technology to her role as Senior Vice President of Digital Retail at Canada Goose, where she is responsible for the brand's global digital commerce, including its ecommerce platform, Canada Goose Generations. With a track record of transforming brands to drive market share, Rochelle is fully attuned to what tomorrow's luxury consumer wants to buy and how they want to buy it. She is an innovative leader with a deep understanding of the retail and digital landscape, known for her ability to anticipate trends before they happen and influence the consumer's "buy decision" into a seamless value proposition. Prior to Canada Goose, Rochelle held executive positions at HBC, Gilt Group, Saks Fifth Avenue and Holt Renfrew.