These influential leaders, world-renowned visionaries, and passionate entrepreneurs will discuss the most critical topics affecting retail today.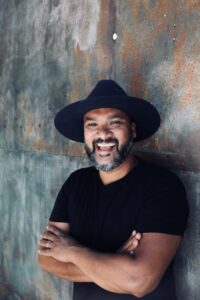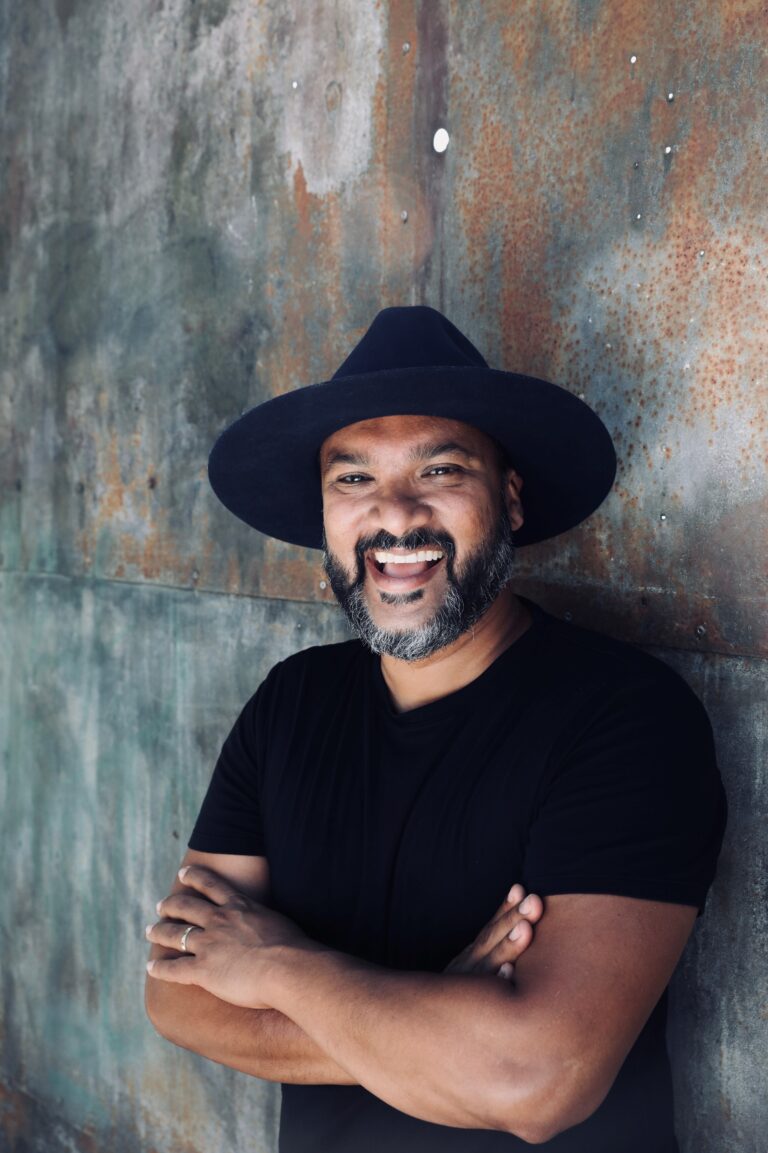 Founder and Chief Purpose Officer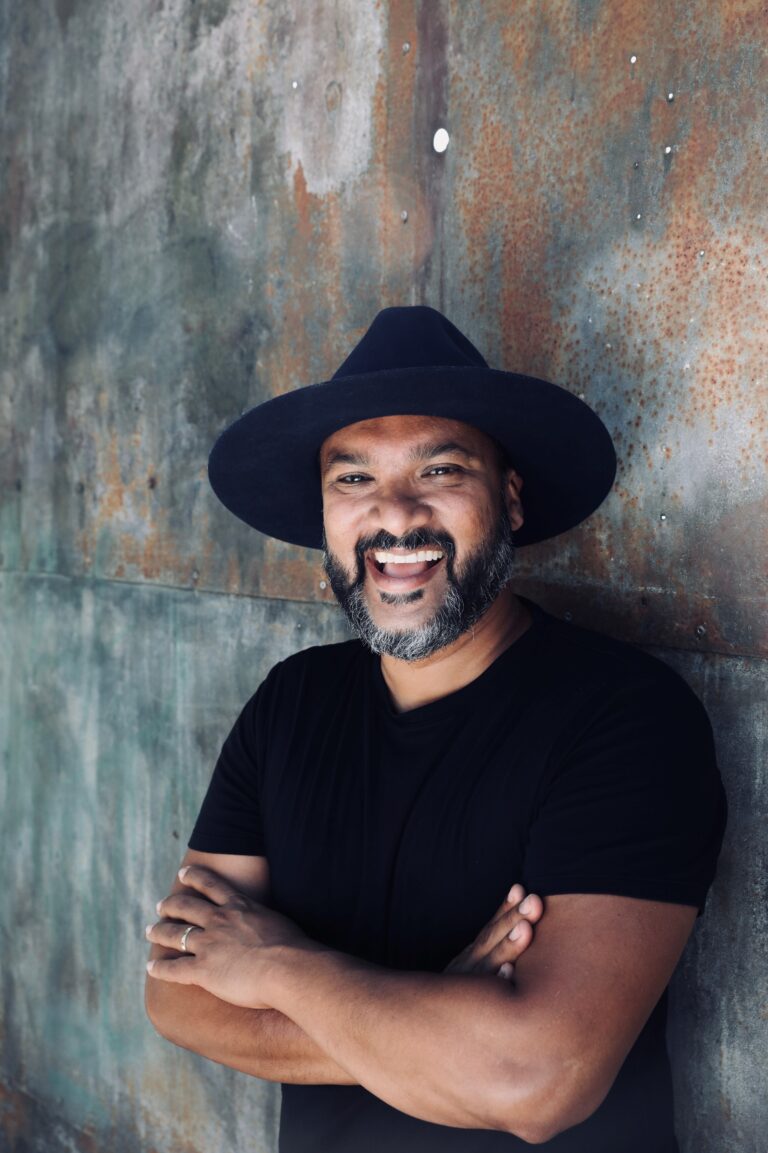 Founder and Chief Purpose Officer
Expert on Purpose, Conscious Capitalism, and Social Entrepreneurship | Bestselling Author
Afdhel Aziz is one of the most inspiring leaders in the global movement of business as a force for good. After a 20-year career as a visionary marketer at Procter & Gamble, Nokia, Heineken, and Absolut Vodka, Aziz quit corporate life to tackle one of the biggest problems facing both individuals and companies today — how to find purpose and meaning in their work and unlock the enormous power of business to do good in the world.
Aziz is the founder and chief purpose officer at Conspiracy of Love, a global purpose consultancy that works with Fortune 500 companies to grow their businesses by doing more good in the world. Past clients have included Adidas, PepsiCo, Sephora, Microsoft, Unilever, Diageo, AB Inbev, and more. Conspiracy of Love has helped major brands invest millions of dollars into causes like racial justice in education, food insecurity, childhood hunger, and arts education, partnering them with leading non-profits. It is a proud Minority-Owned Business and Certified B Corp.
As an internationally renowned keynote speaker, Aziz has spoken at such high-profile events as the Cannes Lions, SXSW, Fast Company Innovation Festival, Advertising Week, Conscious Capitalism, and the Forbes CMO Summit. He has also lectured on purpose at Columbia University, New York University, Pepperdine, and the IMD Business School.
Aziz is the co-author of two bestselling books, Good is the New Cool: Market Like You Give a Damn, and the follow-up, The Principles of Purpose. He also writes a column for Forbes on the power of purpose. Good is the New Cool is now a creative company and incubator that produces books, podcasts, TV shows, and a global conference series called GoodCon that has taken place in Los Angeles, London, Sydney, and New York.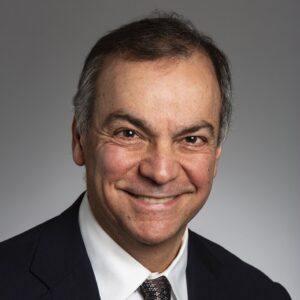 Managing Director — Deputy Chief Economist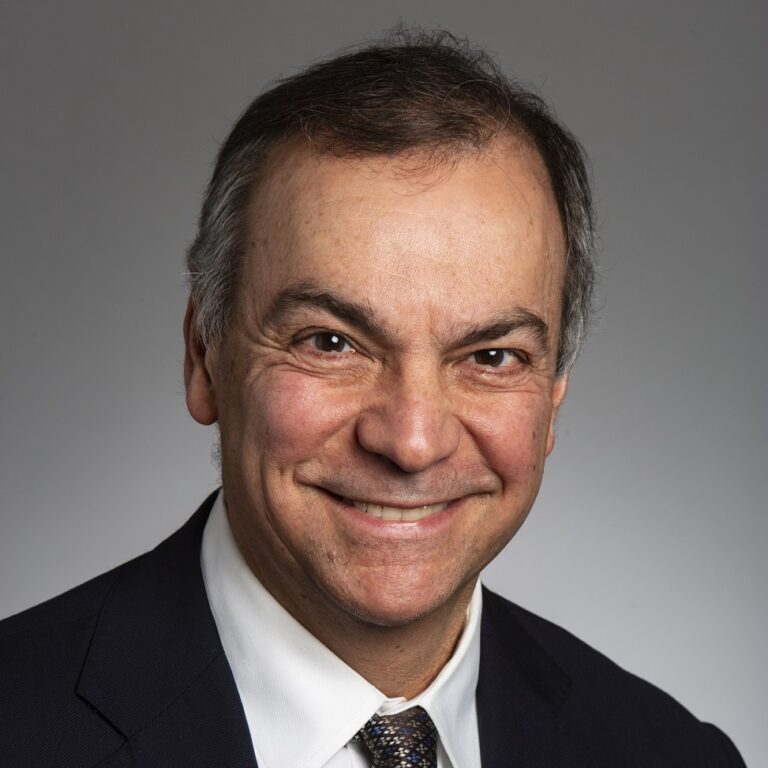 Managing Director — Deputy Chief Economist
Benjamin is a member of the CIBC economic team that is responsible for analyzing macro economic developments and their implications for fixed income, equity, foreign exchange and commodities markets. He also acts in an advisory capacity to bank officers on issues related to wealth management, household/corporate credit and risk.
Benjamin has more than 20 years experience in the private sector advising clients, industry leaders, corporate boards, trade associations, and governments on economic and financial issues. He is also a regular commentator in the media.
Benjamin is a member of the Economic Committee of The Canadian Chamber of Commerce, The Economic Development Committee of the Toronto Board of Trade. He is also a member of the board of Governors of Junior Achievement of Central Ontario, and a board member of Toronto Finance International.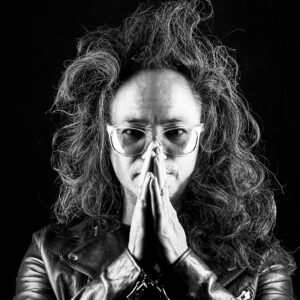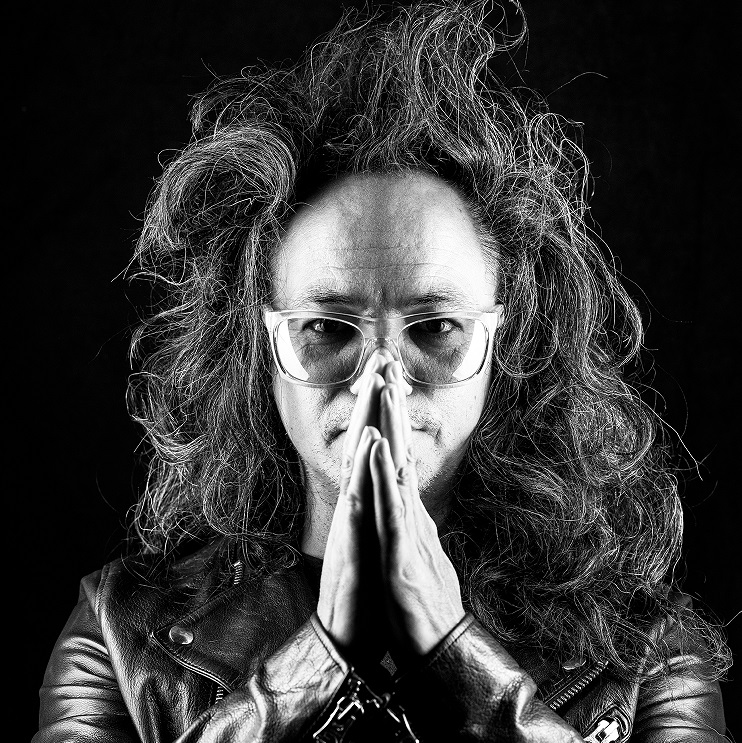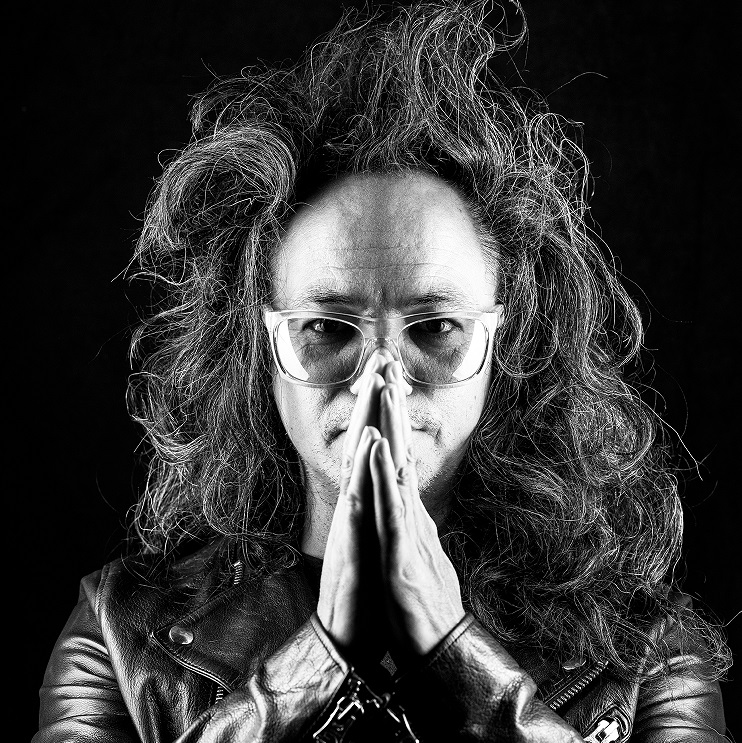 "Artist, globe trotting speaker and market seeker, he is a storyteller who identifies emerging trends, and inspires clients to think differently." – Forbes
David Shing (known as "Shingy") is an Australian futurist, speaker, creative director, strategic digital consultant, and entrepreneur. Known for his performative persona and his bold and polarizing moniker, the digital prophet, Shingy is a multidimensional creative who specializes in advising clients about inventive and effective approaches to optimizing brand value within the digital landscape. He is passionate about educating big brands about the unique opportunities afforded by emerging digital, social and mobile technologies.
Shing has spent most of his adult life in the digital world working for both large and small creative companies globally, while also co-authoring several technology related patents. He recently served as Verizon Media's digital prophet and prior to that, AOL's European head of media and marketing responsible for 11 countries.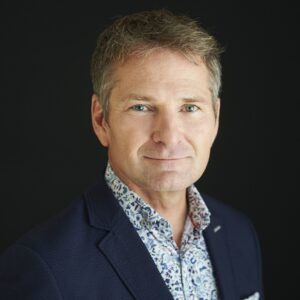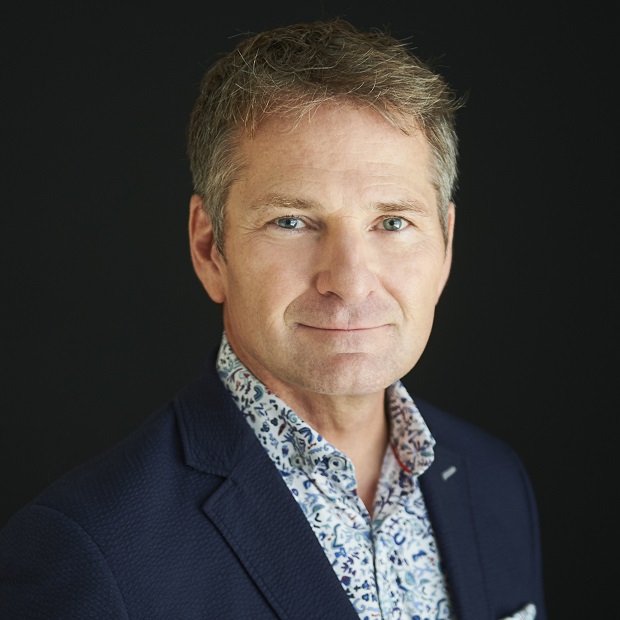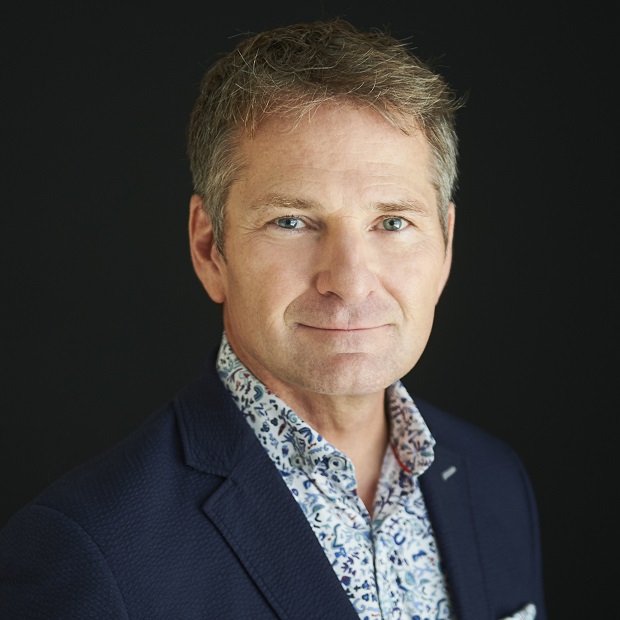 Doug Stephens is one of the world's foremost retail industry futurists. His intellectual work and thinking has influenced many of the most widely known international retailers, agencies and brands including Walmart, Google, L'Oreal, BMW and LVMH.
Prior to founding the consultancy Retail Prophet, Doug spent over 20 years in the retail industry, holding senior international leadership roles.
Doug has most recently released highly anticipated book in Spring 2021 entitled Resurrecting Retail: The Future of Business in a Post-Pandemic World. He is also the author of two International bestselling books – Reengineering Retail: The Future of Selling in a Post-Digital World and The Retail Revival: Re-Imagining Business for the New Age of Consumerism. Doug is the nationally syndicated retail columnist for CBC Radio and sits on multiple corporate and academic advisory boards.
His unique perspectives on retailing, business and consumer behavior have been featured in many of the world's leading publications and media outlets including The New York Times, The BBC, TechCrunch, The Wall Street Journal and Fast Company.
President and Founder of Environics Analytics, Jan Kestle, has been a leader in data and analytics for over five decades. An expert in using statistics and mathematics to solve social and business challenges, she has worked with hundreds of organizations in all sectors to support their data-driven decision-making. She is a member of the Canadian Statistics Advisory Council, Western University's Morrissette School of Entrepreneurship and the Ted Rogers School of Management's Dean's Advisory Council. Jan holds a Bachelor of Science degree in applied mathematics from Western University.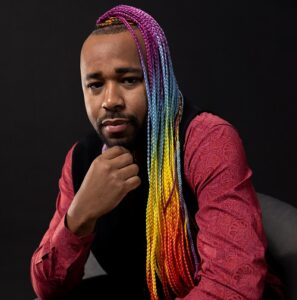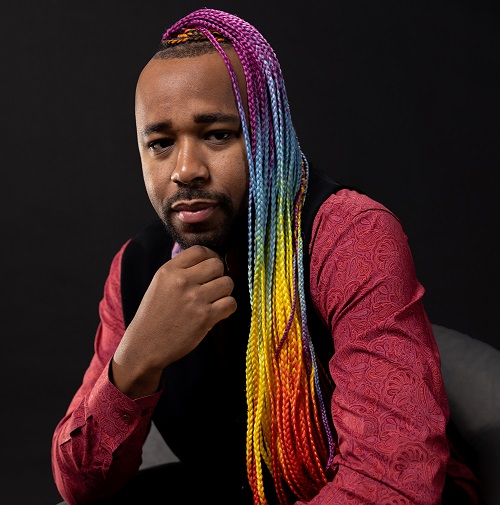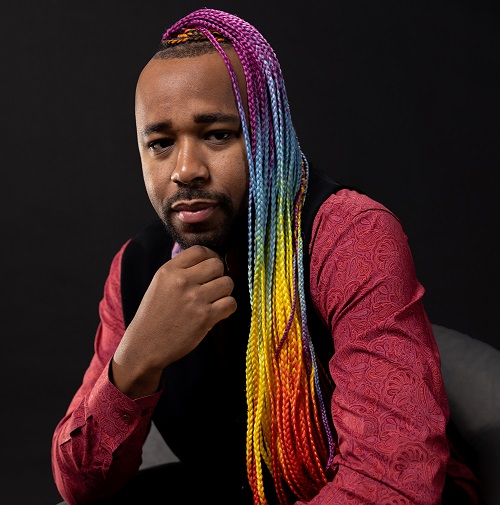 Jarvis Sam is the CEO and Founder of the multi-services DEI firm Rainbow Disruption and the
former Chief Diversity, Equity, and Inclusion Officer at Nike Inc. He was recently named Forbes
30 Under 30 in Sports class of 2021 as well as Portland Business Journal's 40 Under 40. In his
previous role, he oversaw a team of people focused on driving diverse representation, inclusive
leader and social justice education, professional development and the ecosystem of promoting
and creating a culture of belonging inside and outside of Nike.
Prior to being named CDEIO at Nike, Jarvis held various roles focused on acquiring new talent
capabilities for the company and driving large programs, partnerships and initiatives aimed at
impacting representation and accelerating the flow of Nike's diverse talent pipelines. Jarvis
collaborated closely with key stakeholders and partner organizations, internally and externally
to facilitate and measure effective workplace diversity and inclusion models. Additionally, he
led Nike's candidate experience and talent attraction/ employer branding efforts – driving best
in class approaches and strategies to amplify the company's employment voice and obsess the
candidate.
Jarvis frequently liaised with the sports marketing function and product teams to execute on
key initiatives with signature Nike athletes like Serena Williams and League partners like the
WNBA and NFL. Prior to Nike, Sam worked as the first Head of Diversity & Inclusion at Snap,
Inc., (Snapchat) where he was accountable for building the company's first ever D&I strategy,
establishing the first five employee resource groups, and rolling out the initial iteration of the
global unconscious bias awareness and implicit association training all whilst driving key
technology recruiting approaches to scale the company 6x through IPO. Before that, Sam
worked at Google as a Diversity Program Manager and led part of the diversity recruitment
practice.
Jarvis began his career as a strategy and operations consultant with Deloitte Consulting in
Houston, primarily focused on clients in the oil & gas industry. Jarvis is a graduate of Rice
University where he studied History, Public Policy, and Sport Management with emphasis in
race and gender rhetoric. Jarvis received his MBA from Brown University and IE School of
Business.
He is an adjunct faculty member at Brown University and has lectured at numerous universities
and institutions of higher learning around the world. Sam has given more than 400 public
speeches, fireside chats, keynotes and panels and is considered an expert in the space.
In his spare time, Jarvis does musical theater, most recently acting as Jimmy Early in a
production of Dreamgirls. He loves concerts, film, sports, karaoke, and can be frequently seen
doing a rendition of Tina Turner's greatest hits around Portland, OR, where he currently resides.
Jenna's been working in digital media since it was brand new—the real Wild West. After having spent her career moving through various agencies, she now leads DAC's digital media practice to create and deliver award winning digital media strategies. Jenna continually strives to build strong bonds between client and agency teams, ensuring DAC's work is truly impactful to an organization's objectives
Michele leads the group that's responsible for sharing the MEC brand with the world. A dedicated people leader, she's known for her ability to build strong culture as well as strong teams. She's been a proud MEC member for ages, and she brings a depth of skills in brand strategy, creative and operations to her role.
Before MEC, Michele led marketing at top-tier retail brands going through periods of rapid growth (including Arc'teryx and Aritzia). As a leader who's also a creative at heart, she believes in the power of good storytelling and leading with high-quality creative to elevate a brand.
One of her favourite aspects of her work is how it links with her love for the outdoors. She's an avid backcountry skier, downhill mountain biker and trail runner, and she spends every opportunity planning adventures outdoors.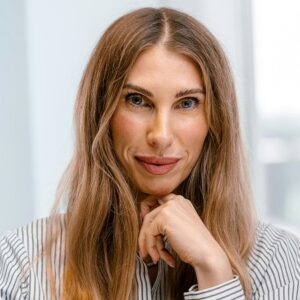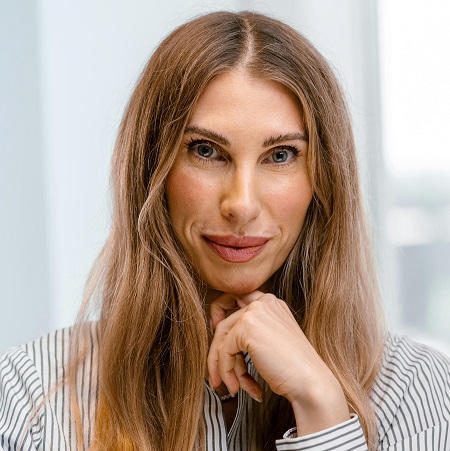 Executive Director, Industry Advisor, Canada Retail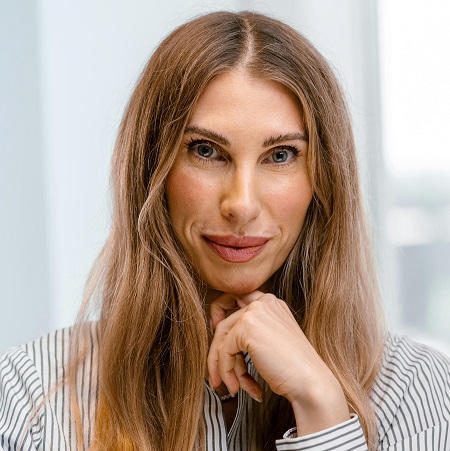 Executive Director, Industry Advisor, Canada Retail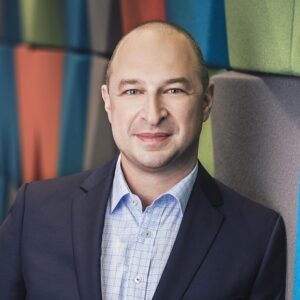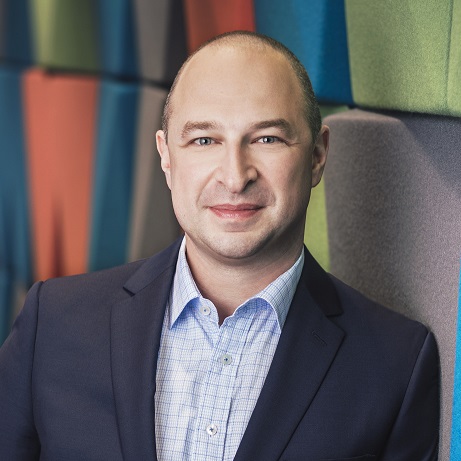 National Industry Leader for Consumer and Retail Practice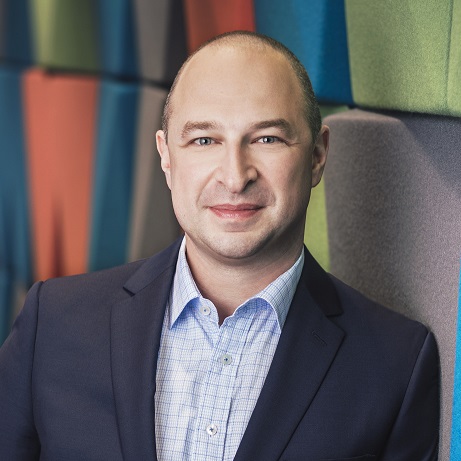 National Industry Leader for Consumer and Retail Practice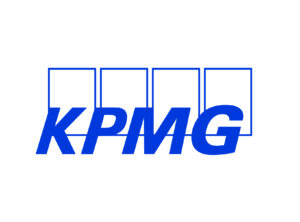 Kostya is KPMG Canada's National Industry Leader for their Consumer & Retail practice. He has over 20 years of experience advising businesses across Canada and the US, primarily those in the retail, hospitality, and restaurant sectors. Kostya works with both public and private companies and focuses on advising boards, shareholders and executives on key strategic business decisions, including: go-public transactions, mergers & acquisitions, as well as corporate governance and other board-level issues. Kostya's clients range in size from large, complex, mature multi-national organizations with over $3B in revenue, through to high growth small and mid-sized private companies. Kostya has also previously led the technology, media & telecommunications ("TMT") practice for KPMG in the Greater Vancouver Area, and has had significant experience outside of KPMG as an operations and sales leader for one of Canada's top distribution and manufacturing companies. Kostya's blend of retail, technology, and operational experience has led to him advising some of Canada's fastest growing and most recognizable retailers, as well as some of Canada's largest and most established restaurant chains. Kostya was previously recognized by Business in Vancouver as a Top 40 under 40 award recipient for his achievements both professionally as well as in the community where he has held numerous Board of Directors positions serving a number of not-for-profit organizations. Kostya currently serves on the Board of Directors of Vancouver's iconic Bard on the Beach Shakespeare Festival.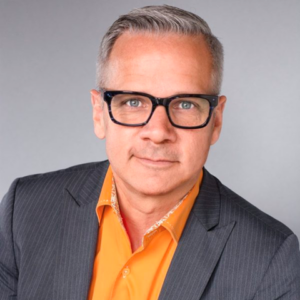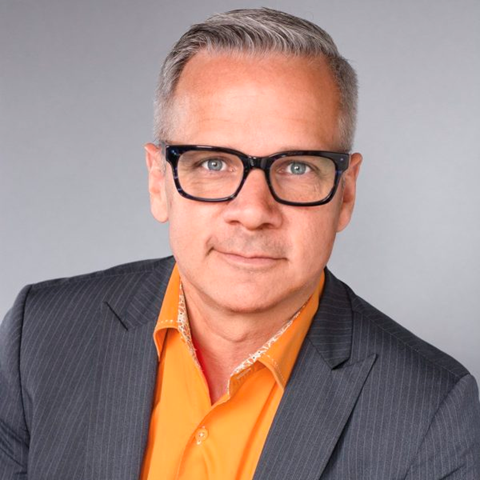 Executive Vice-President, Leger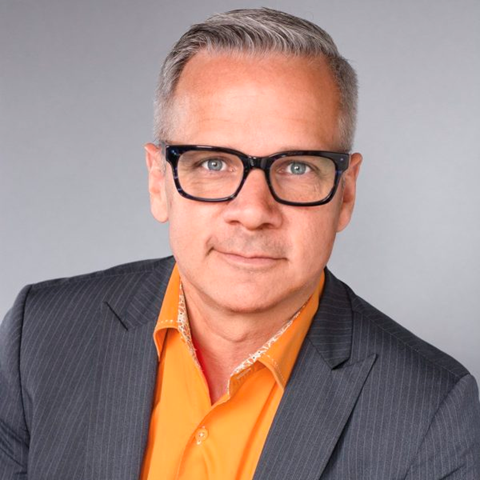 Executive Vice-President, Leger
Christian has been with Leger since 1999. He is an executive vice-president and partner and manages the Montreal team of close to thirty researchers.

Christian has over 25 years of experience in public opinion and market research in both quantitative and qualitative research. Throughout his career, he has also been an expert witness in front of numerous courts of law where survey evidence is presented. Christian can seamlessly work, moderate, present and engage audiences in both official languages.

As a media spokesperson for Leger, he can often be heard commenting on Canadian politics and society. He is also very present on the speaker tour as a captivating storyteller who brings data to life. Christian is also a consumer trend analyst for the CBC and still teaches research methodology at the Université de Montréal.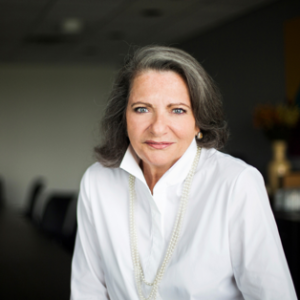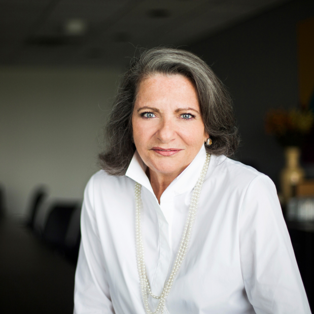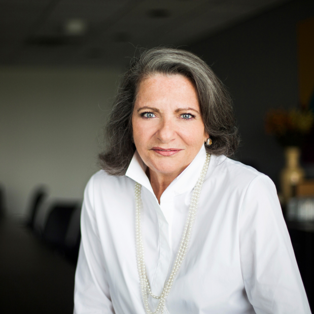 Diane J. Brisebois, CAE, is the President and Chief Executive Officer of Retail Council of Canada (RCC). She oversees the largest retail association in Canada serving over 45,000 retail establishments including independent merchants, chain stores, mass merchants, big box and online retailers. RCC's membership covers all segments of the retail market including general merchandise, grocery and pharmacy.
Diane joined RCC as its President and CEO in January 1995. Diane has held CEO positions in the not-for-profit sector representing various industries for the past 35 years.
Diane has and continues to serve on a variety of Boards across North America.
Ms. Brisebois is Immediate Past Chair of the Fair Factory Clearinghouse (FFC), an organization established to enable collaboration between vendors and retailers in assessing and improving workplace conditions globally.
Ms. Brisebois is also the Immediate Past Chair and a member of the Executive Committee of the Forum of International Retail Association Executives (FIRAE) which represents retail associations from more than 30 countries brought together to collaborate on issues affecting the retail sector globally.
Ms. Brisebois also served for many years on the Board of Covenant House Toronto, on the Board and as Chairman of the Traffic Injury Research Foundation and on the Board and as Chairman of the Canadian Society of Association Executives.
She currently serves on:
The Ted Rogers School of Retail Management Advisory Council
The Advisory Board of the University of Alberta's School of Retailing
The Board of the Toronto Region Board of Trade, and
The Board of Stewardship Ontario (Ontario Blue Box Program)
Ms. Brisebois is a native of Montreal, Quebec and now resides in Toronto, Ontario.
Kevin Graff is the President of Graff Retail, based in Toronto, Ontario. Since 1988, Graff Retail has specialized in working with retailers around the globe to increase their revenue through improved staff performance.
Kevin is widely respected as one of North America's best retail speakers and trainers and was recently chosen as one of the Top 50 Retail Influencers. His principle belief is that retailers are losing too many sales each day in their stores that they should be capturing. Kevin's approach to store operations and his intense focus on real, bottom-line issues continually produce outstanding results.
Kevin is also the creator of Graff Retail TV, the retail community's leading source of online sales and management training. Since being launched in 2008, Graff Retail TV has provided thousands of sales associates and store management teams with the skills they need to succeed.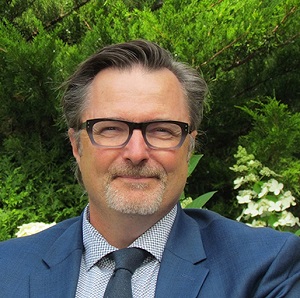 M.E. LeBlanc & Company Inc.
Michael is the Founder & President of M.E. LeBlanc & Company Inc and a Senior Advisor to Retail Council of Canada as part of his advisory and consulting practice. He brings 25+ years of brand/retail/marketing & eCommerce leadership experience and has been on the front lines of retail industry change for his entire career. He has delivered keynotes, hosted fire-side discussions with C-level executives and participated on thought leadership panels worldwide.
Michael is also the producer and host of a network of leading podcasts, including Canada's top retail industry podcast, The Voice of Retail, plus the Remarkable Retail with author Steve Dennis, Global E-Commerce Tech Talks and The Food Professor with Dr. Sylvain Charlebois, all available on Apple, Spotify, Amazon and all major podcast platforms.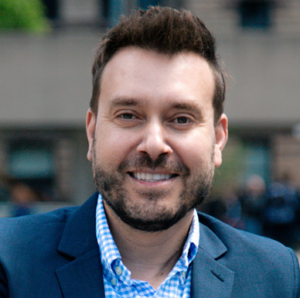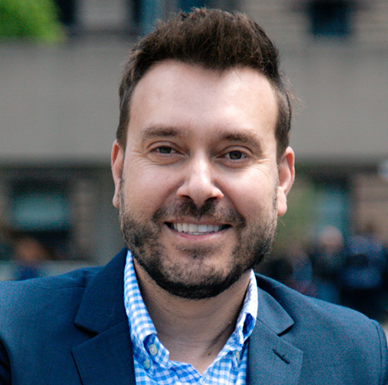 VP of Member Services and Marketing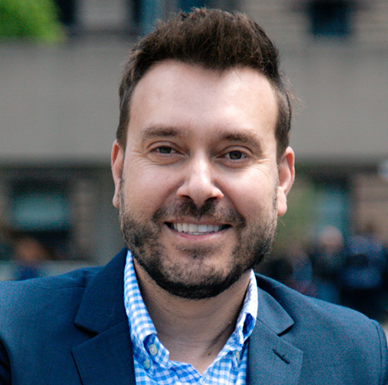 VP of Member Services and Marketing

Santo Ligotti is the VP of Member Services and Marketing at Retail Council of Canada and brings over 20 years of experience of marketing leadership. Santo began his career in data sciences and progressed to lead B2B/B2C marketing teams across financial, technology and payments industries including companies such as TD Canada Trust, Rogers Communications, CIBC, Moneris and JPMorgan Chase.
In addition, Santo is the President Elect for the American Marketing Association, Toronto Chapter and teaches part time at George Brown College and York University. Santo holds an undergraduate degree in statistics from McMaster University, a Master's in Information Science from the University of Western Ontario and an MBA from York University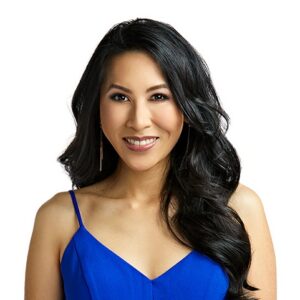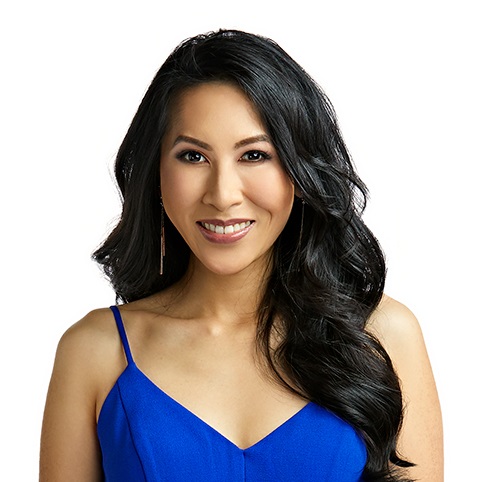 Excellence in Retailing Awards & 29th Canadian Grand Prix New Product Awards Host
Judge for Top Chef Canada and Iron Chef Canada, Founder of FollowMeFoodie.com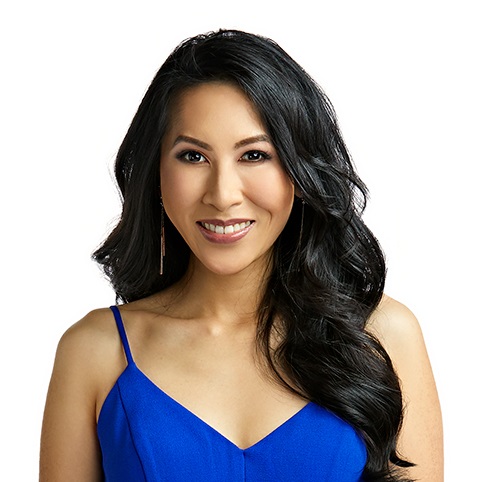 Excellence in Retailing Awards & 29th Canadian Grand Prix New Product Awards Host
Mijune is an international food and travel personality, founder of FollowMeFoodie.com and resident judge on Top Chef Canada and Iron Chef Canada. As an advocate for culinary tourism, The Sunday Times named her one of the "World's Most Extreme Foodies". Mijune also judges The Canadian Grand Prix New Product Awards, Bocuse d'Or Canada National Selections, Air Canada's enRoute Best New Restaurants, Canada's 100 Best Restaurants, Taste Canada Awards, BC Product of the Year Awards, Vancouver Magazine Restaurant Awards, Hawksworth Young Chef Scholarship, and many other notable awards.
Born and raised in Vancouver, BC, Mijune [mē-june (like the month she was born in)] started her food and travel blog, FollowMeFoodie.com, in July 2009. Her hobby quickly turned into a full on career. It led her to her own "Follow Me Foodie" column in the WE Vancouver newspaper, regular segments on Global Morning News, CTV Morning Live and other media outlets. She has also served on the BC Chef's Association's Board of Directors. After establishing a credible reputation in Canada, Mijune's expertise as a culinary adventurer has gained recognition on a global scale.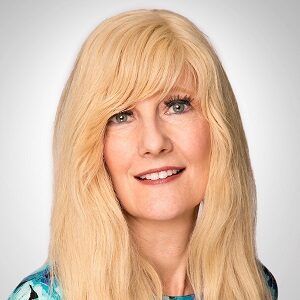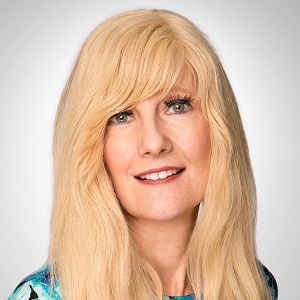 Vice President and General Manager of Merchant Services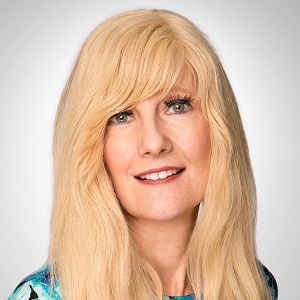 Vice President and General Manager of Merchant Services
A skilled executive with a passion for partnerships and collaboration, Kerri-Ann Santaguida is the Vice President and General Manager of Merchant Services at American Express Canada.
Kerri-Ann sits on the Canadian Executive Team and is responsible for growing coverage and market share through acquisition channels and existing merchant partnerships. Kerri-Ann and her team of 110+ employees provide merchants with access to innovative products, insights and services, so they can more effectively manage payments and drive business success.
As a passionate supporter of small businesses, Kerri-Ann led the strategy, development and implementation of Amex Canada's 2020 Shop Small campaign, the largest investment in the Canadian market to date. An ongoing program, Shop Small continues to help drive meaningful support to small businesses by incentivizing spending and shining a light on the important role they play in our communities – support that has been needed more than ever in recent years.
In addition to her support for small businesses, Kerri-Ann is a powerful advocate for women in the workplace, acting as the co-executive sponsor for the Women's Interest Network at Amex Canada for the last 15 years. She has been instrumental in expanding mentorship opportunities for women within the organization, helping make Amex Canada one of the most diverse and inclusive corporate environments in the country. Kerri-Ann has been a driving force to engage Amex Canada colleagues in the Weekend to Conquer Cancer, supporting the Princess Margaret Cancer Centre. As the Honorary Chair, her leadership has helped make Team Amex one of the Top 10 corporate fundraising teams for over a decade.
She has been recognized by awards bodies both inside and outside the organization for her work in merchant services, her dedication to fellow women in business and her commitment to community. In 2016 and 2021, the Women's Executive Network (WXN) honoured Kerri-Ann as one of Canada's Top 100 Most Powerful Women, and has named her a Top 100 Mentor since 2017.
At American Express, Kerri-Ann is a three-time winner of the prestigious Presidents Club Awards for Leadership and, in 2012, she was inducted into the company's Hall of Fame for her outstanding career achievements.